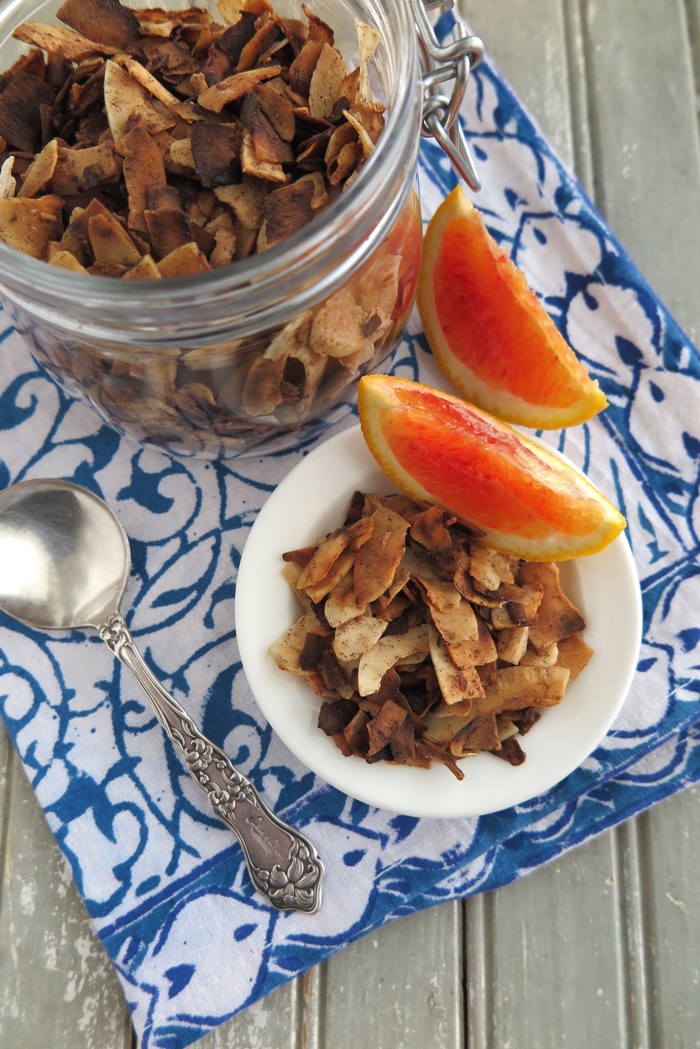 One can now find many brands of toasted coconut flakes in grocery stores, but I find them either too expensive or too sugary. A good alternative is to toast coconut flakes yourself at home. I buy coconut flakes (or shredded coconut) in the bulk section of my health food store. It is much less expensive (budget is always a concern for me) and I can season them to my liking.
In this particular recipe, I flavored the coconut flakes with ground cinnamon powder and vanilla powder. No sugar, but if you prefer, you can certainly add a small dose of honey or maple syrup for a sweeter version. When they are ready to eat, serve with your favorite smoothie, smoothie bowl, coconut yogurt, coconut milk, tigernut milk, or whatever fresh fruit you have available.
For a savory version, checkout my Roasted Coconut Flakes with Oregano!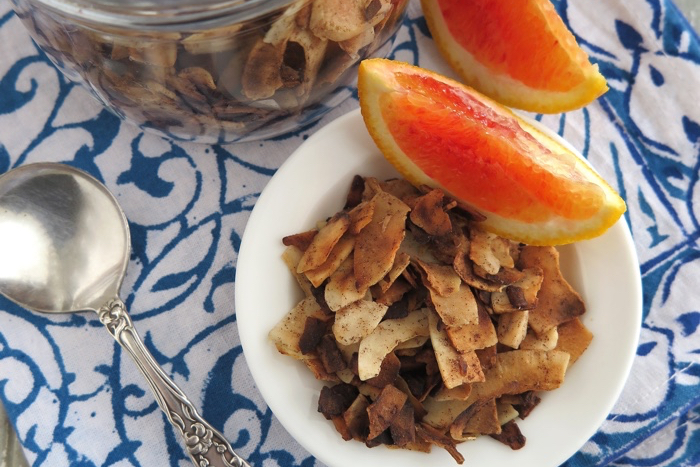 Vanilla - Cinnamon Toasted Coconut Flakes [ Paleo - AIP - Sugar Free ]
This recipe is 100% compliant with the strict elimination phase of the Autoimmune Protocol (AIP).
Author:
Sophie Van Tiggelen
Cuisine:
Paleo Autoimmune Protocol
Ingredients
2 tablespoons coconut oil
3 cups unsweetened coconut flakes (or shredded coconut)
½ teaspoon ground cinnamon
¼ teaspoon vanilla powder
Instructions
In a large skillet, melt coconut oil over medium heat.
Add coconut flakes, cinnamon, and vanilla powder. Mix well, ensuring coconut flakes are coated with the seasoning.
Cook until coconut flakes are golden, about 8 to 10 minutes, stirring frequently. Keep an eye on the skillet because coconut can burn really quickly!
Transfer immediately to a plate and allow to cool completely.
Store in an airtight container. Will keep up to 2 weeks.
Click it to pin it!