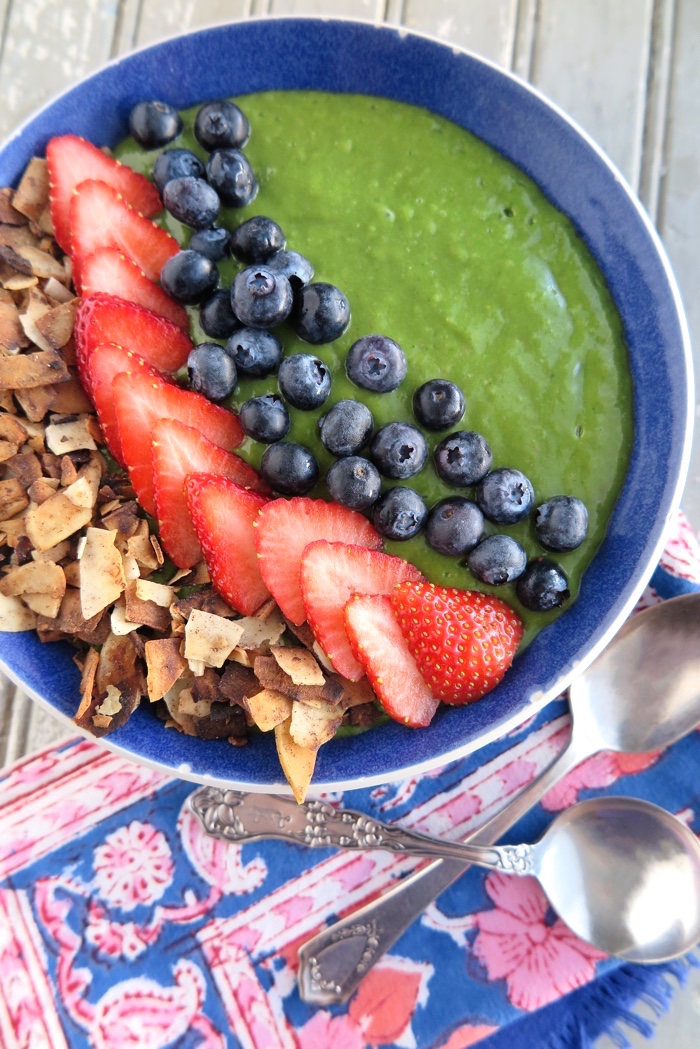 Since the beginning of the year, I have been looking for new healthy and fun AIP options for breakfast. I have seen pictures of smoothie bowls all over Instagram and thought it might be worth exploring. Those bowls always look so fresh and appetizing! I don't think I could or would like to eat a smoothie every single morning, but it is a great alternative for when you are "in ze mood" for something fruity and colorful! It's almost like a vacation in a bowl!
This version combines different fruits and vegetables including spinach, avocado, strawberries, and mango. I guess I couldn't decide if I wanted to go fruit or veggies! Anyway, the final result got the approval of my in-home testers (read: husband and kids).
Now that I think about it, smoothie bowls don't have to be eaten only at breakfasts! How about a smoothie bowl lunch or a smoothie bowl dinner?
I used fresh fruit and toasted coconut flakes as a garnish. You can find the recipe for the Vanilla-Cinnamon Coconut Flakes here; skip if you have a coconut allergy or sensitivity! If you have already reintroduced nuts and seeds into your diet (lucky you!), garnish with chia seeds, flax seeds, pumpkin seeds, sunflower seeds, and any type of nut you favor.

Energizing Green Breakfast Smoothie Bowl [ Paleo - AIP - coconut free ]
This recipe is 100% compliant with the strict elimination phase of the Autoimmune Protocol (AIP).
Author:
Sophie Van Tiggelen
Ingredients
2 cups (packed) fresh spinach
1/4 avocado, peeled and diced
1 mango, peeled and diced (as best as you can!)
1/2 cup fresh strawberries (about 3 big ones), hulled and halved
Juice of one lemon (about 3 tablespoons)
Juice of one orange (about 1/3 cup)
1 tablespoon gelatin powder (optional)
Fresh fruit and toasted coconut flakes for garnish.
Instructions
Combine spinach, avocado, mango, strawberries, lemon juice, orange juice, and gelatin powder in a high-speed blender.
Mix on high until smooth, about 20-30 seconds.
Transfer immediately to a bowl and garnish with fresh fruits and toasted coconut flakes.
Serve chilled. Bon appetit!
For more delicious AIP breakfast ideas,
click here
.
Click it to pin it!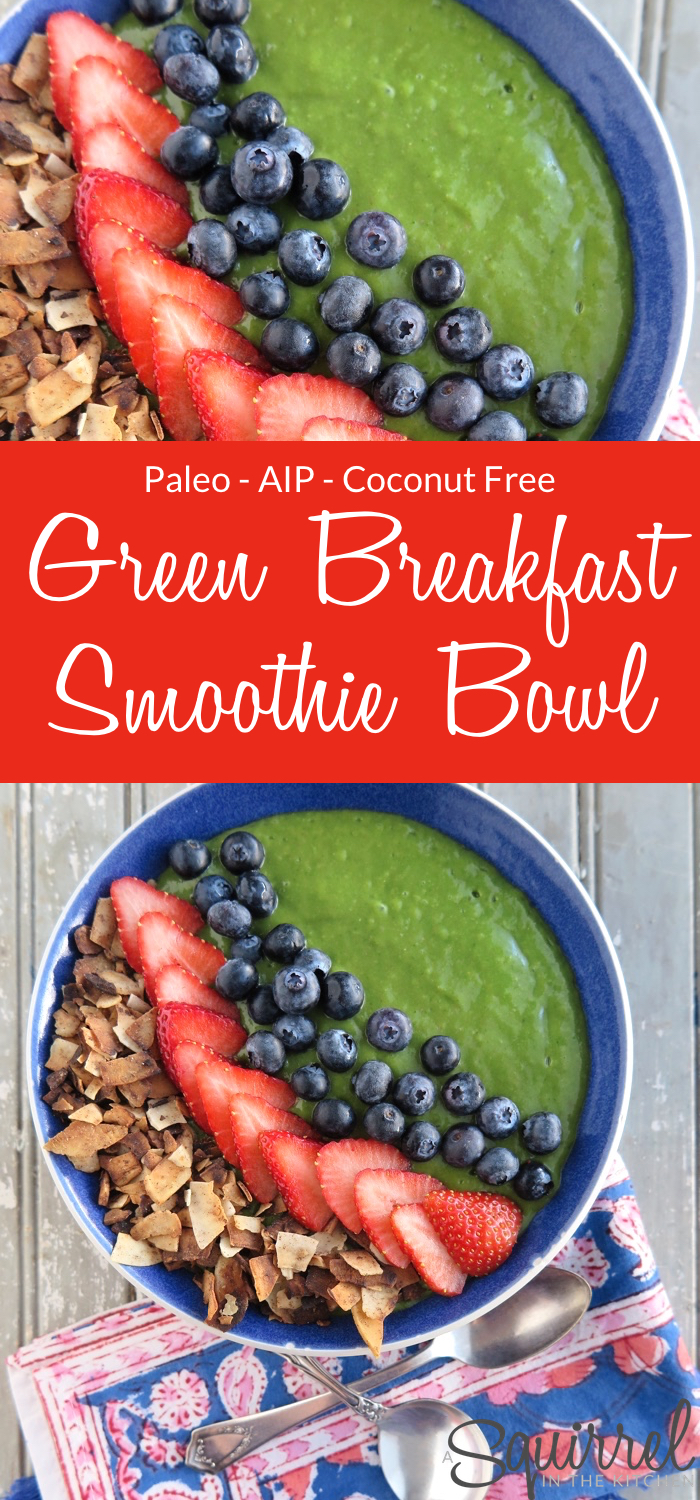 This recipe has been shared on the Paleo AIP Recipe Roundtable over at Phoenix Helix.