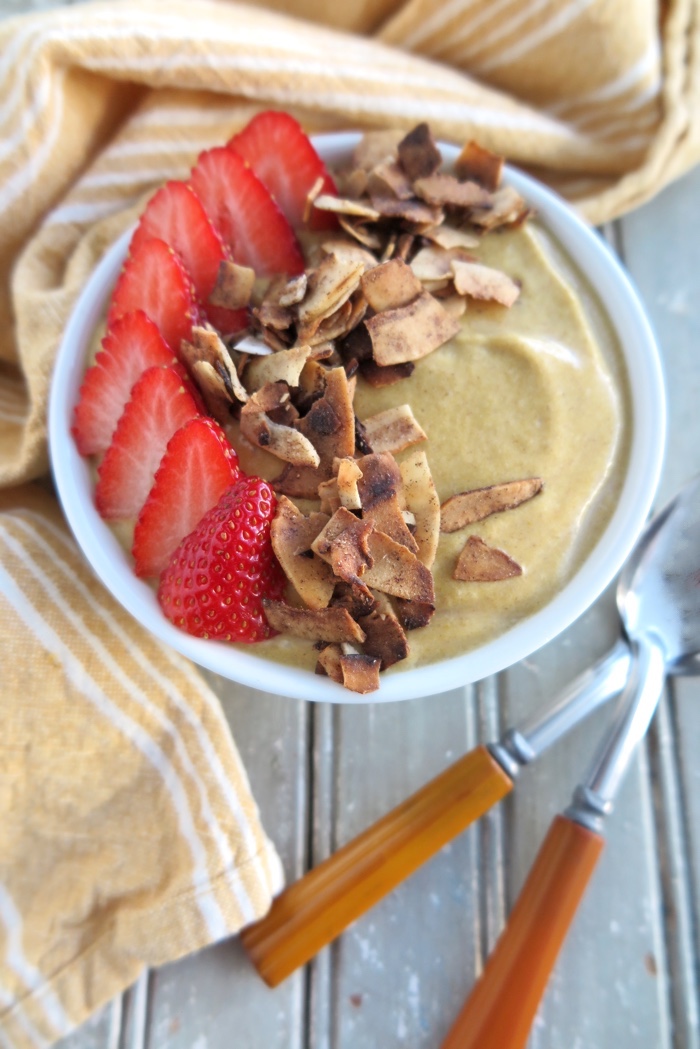 I have recently discovered smoothie bowls and I find them so much fun that I created several recipes for the blog (you can find them in the breakfast section of my blog). If you are not familiar with smoothie bowls, they are just like regular smoothies, except they are thicker and creamier, hence you can eat them with a spoon. You can garnish them with a variety of fun toppings like berries, coconut flakes, and all kinds of nuts and seeds if they are part of your current diet. I think they always look pretty dramatic!
This version is more seasonal with pumpkin puree, bananas, and cinnamon. Definitely a cold season treat!
As always with fruity beverages doubling as meals, I recommend supplementing with some gelatin powder (or any other protein powder you prefer) for an extra serving of protein. The added protein will slow down the absorption of natural sugars by the body and you will feel more satiated for a longer amount of time.
If you are concerned about opening a whole can of pumpkin puree for this smoothie bowl, I suggest that you use the leftover puree to make these fun pumpkin-pear gummies!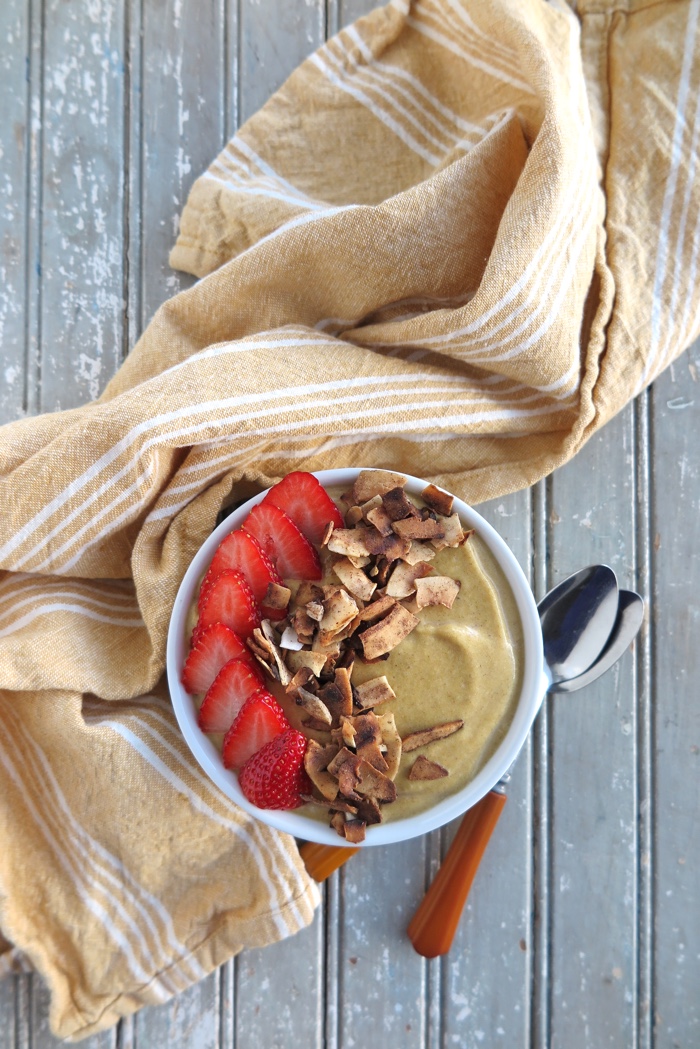 Banana-Pumpkin Breakfast Smoothie Bowl [ Paleo - AIP ]
This recipe is 100% compliant with the strict elimination phase of the Autoimmune Protocol (AIP).
Author:
Sophie Van Tiggelen
Instructions
Combine bananas, pumpkin puree, coconut milk, gelatin powder, honey, and cinnamon in a high-speed blender.
Mix on high until smooth, about 20-30 seconds.
Transfer immediately to a bowl and garnish with fresh fruit and toasted coconut flakes.
Serve chilled. Bon appetit!
Click it to pin it!