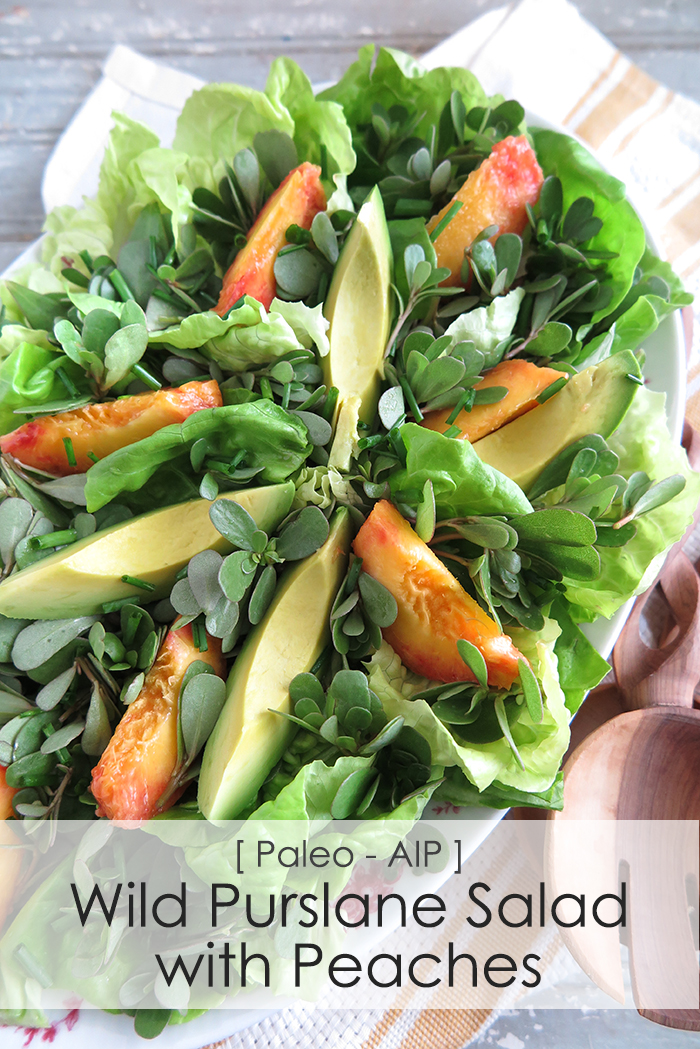 I love to stretch food as much as I can by using leftovers and scraps you would typically think you can't eat. A good example of this is wild purslane! It is a weed-like plant growing wild in gardens during the summer. I am sure you have noticed them! These creepy crawlers invading your well tended vegetable patch or rock areas.
Turns out that purslane is a succulent and totally edible. In fact, purslane is one of the most nutritious plants, packed with a lot of antioxidants and Omega-3 fatty acids (the same you can find in fatty fish!). So now instead of spending hours trying to eradicate this plant from my garden, I eat it! Ha!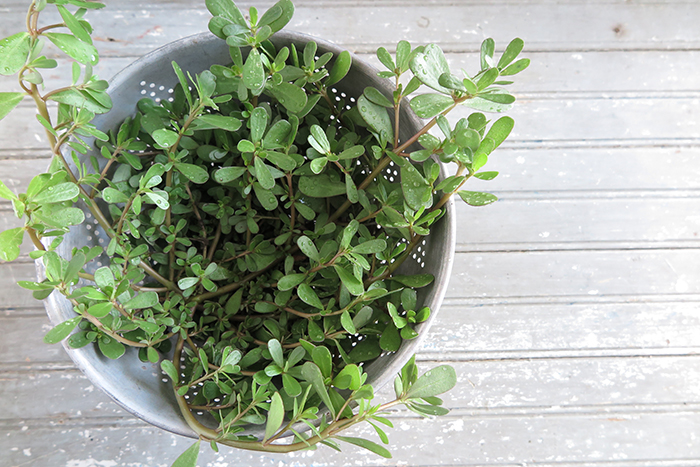 Wild purslane thrives in hot weather and grows rather close to the ground, in a spider-like fashion. It is easily recognizable by its thick, juicy stem and rounded green leaves. I like to use it as an ingredient in summer salads of mixed greens and fruit. To me, purslane tastes like a cross between lemon and sweet peas and it brings an extra little oomph that I find uplifting. Plus, I love to eat something both delicious and exceptionally nutritious. And it's free!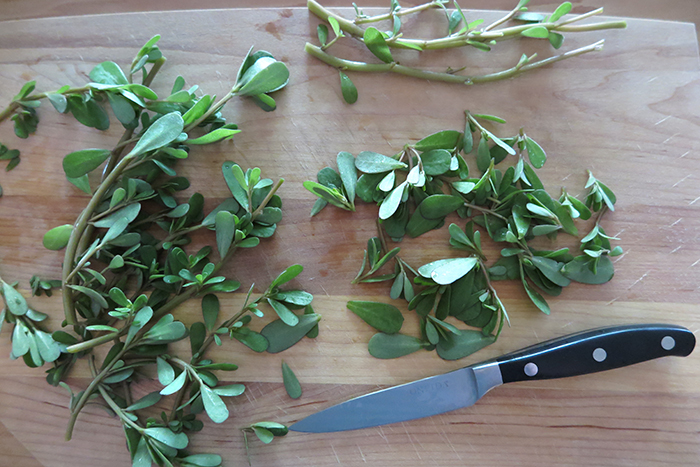 To prepare purslane, wash and pat dry. With a pairing knife, cut out the tender leaves and shoots, discarding the thicker stem. Mix the tenders parts with regular store bought greens for added texture and flavor.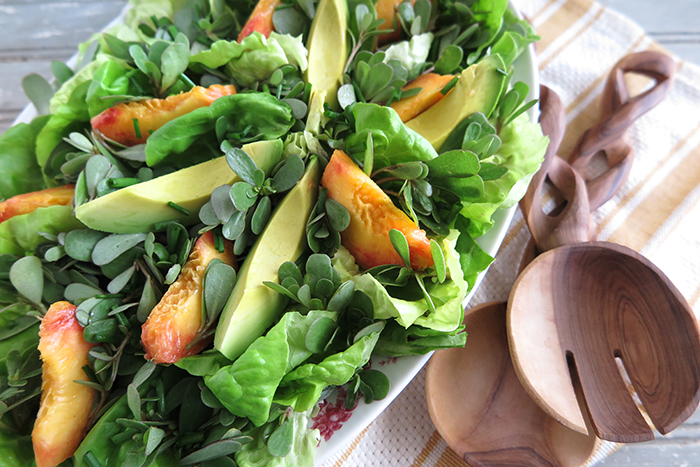 Wild Purslane Summer Salad with Peaches (Paleo, AIP)
This recipe is 100% compliant with the strict elimination phase of the Paleo Autoimmune Protocol.
Author:
Sophie Van Tiggelen
Cuisine:
Paleo Autoimmune Protocol
Instructions
In a large bowl or on a serving platter, combine Bibb lettuce, purslane, avocado, peaches, and chives.
In a separate bowl, whisk together olive oil, apple cider vinegar, and salt.
Pour vinaigrette over salad as needed right before serving.
Bon appétit!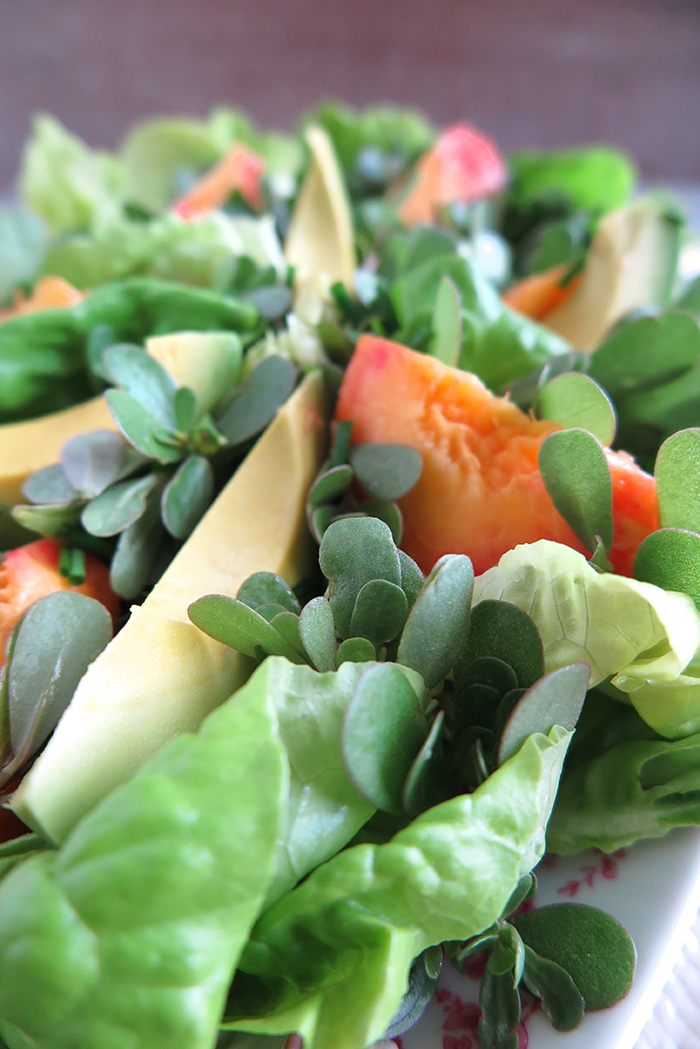 The recipe for this
Wild Purslane Salad with Peaches
has been shared on: