All of the seasoned AIPers I know are unanimous on this one fact: if you plan ahead, it will be so much easier to be successful on the Autoimmune Protocol. There is nothing worse, in my opinion, to find yourself hungry with nothing safe to eat in the house! That's when you might reach for something convenient but not so healthy. The name of the game is "plan ahead"!
How can you do that? Well, a good way to have food on hand is to batch cook. Batch cooking means cooking larger quantities so you have leftovers for several meals after. You do the work once in the kitchen, but you can make it last for several days. If you are worried about eating the same thing for several days in a row, you can also freeze your leftovers in small portions for later use.
But which AIP recipes are the best for batch cooking and freezing? Not all recipes are suitable for this purpose. That's why I went on the hunt to find the best recipes that will give you the most bang for your buck!
I have asked some of my AIP blogger friends to give me THE ONE recipe (suitable for batch cooking and freezing) they keep going back to, week after week, because they think it is just the best! That one recipe you love so much that you have it on repeat at your house and you never tire of it. Below are their responses (as well as my two favorite batch cooking recipes from the blog!).
A good chicken vegetable soup is worth its weight in gold, and if you can make it happen in 20 minutes or less in your Instant Pot pressure cooker, it is priceless!

2 – Slow Cooker Sage Pulled Pork from Sophie Van Tiggelen at A Squirrel in the Kitchen
There are very few meats that look as appetizing to me as a hot-out-of-the-slow-cooker pork shoulder.  This sage pulled pork is not an exception! The taste is incredible and I never tire of the soft, melt-in-your-mouth texture.

Curry lovers will rejoice with this quick, flavorful, and perfectly compliant rendition using chicken and fresh vegetables.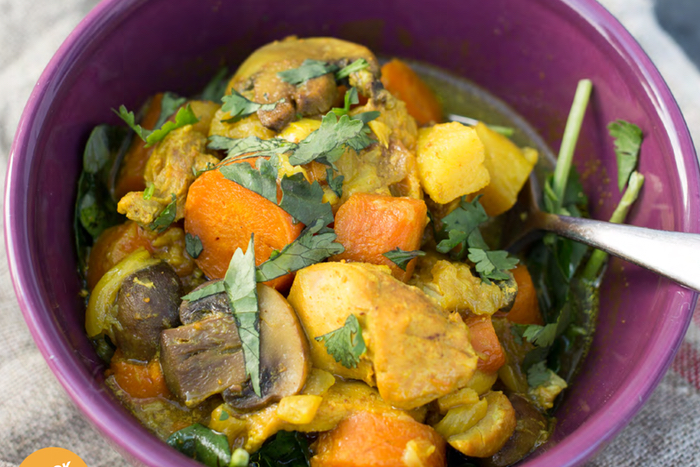 This shredded chicken can be used in so many meals: in tacos, on salads, in soups, even enjoyed on its own!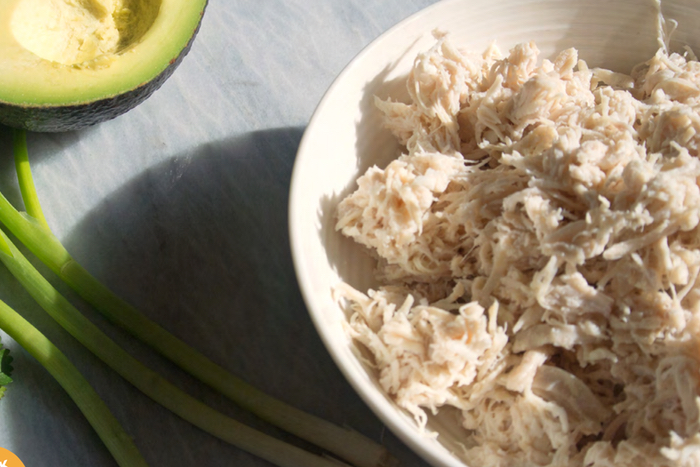 5 – Magic Chili from Mickey Trescott at Autoimmune Wellness
If you are looking for a quick, simple "chili" recipe free from the usual offenders in conventional variety–beans, tomatoes, and nightshade spices–be sure to give this a try! This is winter cooking at its best, a nice meaty one-pot stew with bone broth, lots of herbs, and flavors that intensify the next day.

If you thought that creating an AIP chicken pot pie with a creamy filling and a delicate biscuit topping was impossible, think again! Enjoy this quintessential American comfort food in a version that is compatible with the requirements of the Autoimmune Protocol!

This simple recipe can be adapted to use whatever roots you have on hand – any type of beet, carrot, sweet potato, yam, turnip, rutabaga, etc. Use whatever is freshest and most available to you.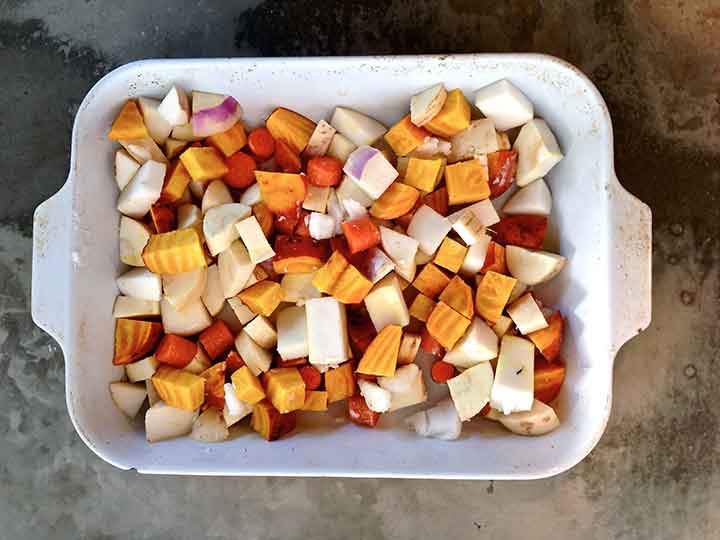 This cozy and comforting dish can be on your table in less than 45 minutes! The secret? Keeping the sauce at a brisk simmer, cooking the roots at the same time, and assembling the dish while everything is still hot so all you need do is set it under a hot broiler to brown and bubble.

9 – Venison Meatballs from Maria Krummen at Zesty Paleo
Meatballs are excellent for breakfast and they are extremely easy to prepare. All you have to do in the morning is warm them up and add a healthy carb and veggies.

The thing about Bolognese is that, while it does take a long time to come to its full flavor potential, because you're making a large amount, you have enough to feed a crowd. In fact, once you portion it out and pop it in your freezer, this recipe makes enough for eight to ten servings.

11 – Beef and Broccoli from Laura Vein at Sweet Treats
This recipe comes together pretty quickly with minimal prep, minimal planning ahead, and minimal clean up. Sometimes, simple, easy, and delicious is just what's needed!

12 – Hearty Beef Soup from Erin at Enjoying This Journey
The heart is one of the best ways to introduce (even if on the sly) someone to organ meats. Heart cooks very much like a roast or steak when sliced thinly and is incredibly versatile.

This sausage recipe is utter juicy deliciousness and, like any good AIP recipe, can be eaten at breakfast, lunch, or dinner. Pair this with a side of your favorite sautéed greens and you're set!

When you simmer the bones, you release a lot of nutrition into the broth. Bone broth is especially beneficial for reducing inflammation and helping our bodies heal. So keep calm and broth on!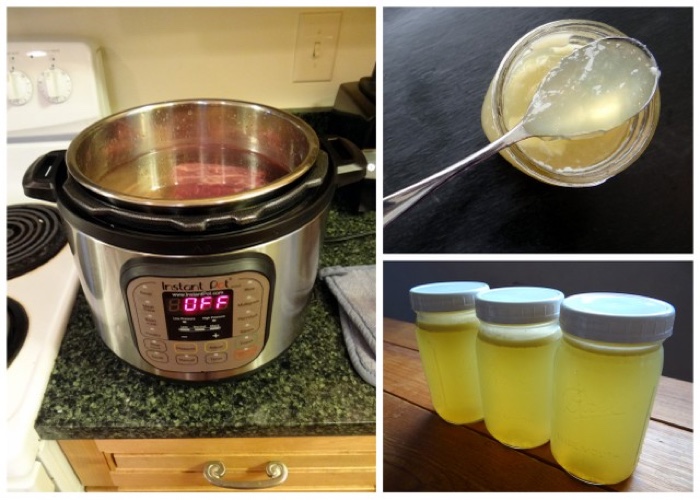 Click it to Pin it!