This post contains affiliate links. Click here to see what that means.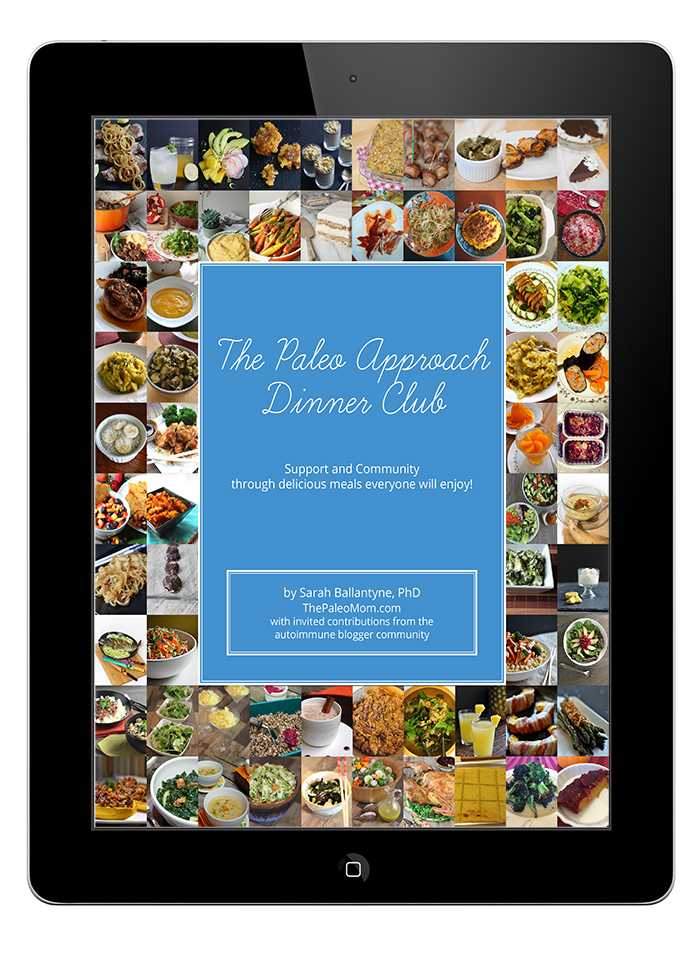 The Paleo Approach Dinner Club is a fantastic way to bring family and friends together to share food, conversation, and entertainment.  It is particularly important for those on the autoimmune protocol who find it difficult to dine out or maintain any kind of active social life.  This e-book will offer you all the tools, meal plans, and recipes you need to start an autoimmune protocol dinner club with your friends and family.  This is a wonderful opportunity to bring back some fun, entertainment, and social bonding into your life without jeopardizing your healing journey.
What is a dinner club exactly?  It is a potluck gathering happening regularly among a group of friends.  Each member of the group will prepare one or two components of each get-together's meal.  The Paleo Approach Dinner Club e-book organizes this for the participants, so there's no confusion over who brings what to whose house when!
If you are familiar with Sarah's colorful and informative style, you won't be disappointed by this new e-book.  It is filled with eye-catching illustrations and beautiful pictures of delicious meals, casual to festive table settings, and fun games and entertainment ideas!  Each meal plan comes with 5 recipes (entree, side-dishes, and dessert), which makes this e-book a substantial cookbook that you can also use on a daily basis.  All the recipes are 100% autoimmune protocol compliant and 63 of them are completely new!  I can't wait to start cooking!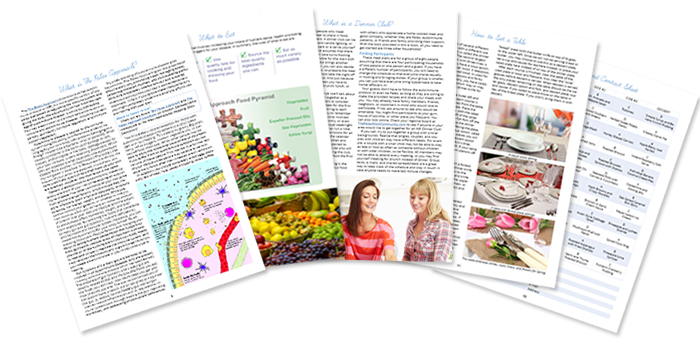 What do I like the most about the Paleo Approach Dinner Club e-book?  Sarah did a wonderful job at taking something serious and challenging, the autoimmune protocol, and turning it into something fun that we can share with our loved ones.  This book will definitely help you gain the support of your friends and family when they see that what you eat look and taste amazing!  And the support of a network is one of the biggest factor in your success at making dietary or lifestyle changes to improve your health.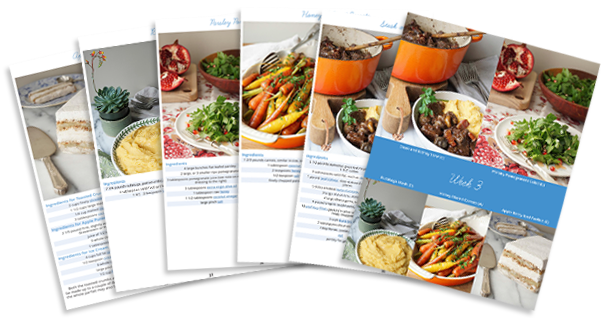 Buy now for just $16.99!!!
Here's what you'll find in this jam-packed 177-page e-book:
Intro to the Paleo Approach diet for those of you who don't own The Paleo Approach or The Paleo Approach Cookbook.
Everything you need to know to set-up your own Dinner Club
12 complete Dinner Club meals, each with at least 5 recipes
2 Bonus Dinner Club Meals
Kid's Table Chapter with 9 kid-friendly recipes (including standard Paleo and AIP options)
82 recipes including 63 new exciting recipes exclusive to this e-book and not available anywhere else!
Print-friendly schedule for who brings what where and when!
Ideas for Party Games for every Dinner Club get-together!  21 pages of game ideas!
Print-friendly!  The Paleo Approach Dinner Club e-book is only available as a digital download.  However, it has been thoughtfully formatted to easily print on regular 8.5″x11″ (letter sized) paper, so you can print your copy and keep in a binder or have it bound!
Printables of the recipes (for those who don't want to print a full-color 177-page e-book!), organized for each member of the dinner club!
Every Dinner Club meal is 100% AIP!  You won't find any gray-area foods in this book!
Other resources!  like where to buy ingredients and what to do for entertainment
Enjoy this FREE recipe from The Paleo Approach Dinner Club!
Pineapple and Lychee Granita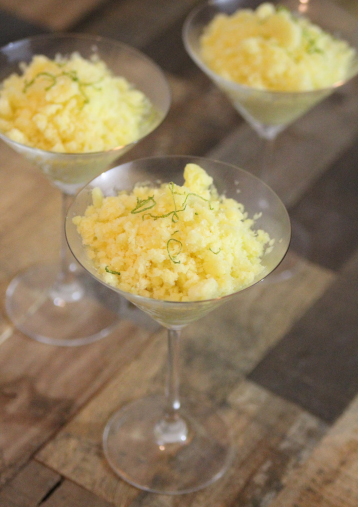 Pineapple and Lychee Granita
Pineapple and Lychee Granita
Cuisine:
Autoimmune Protocol - AIP
Ingredients
2 pounds fresh lychee or rambutan
1 quart (about 1.5 pounds) fresh pineapple chunks
2 limes
1/4 teaspoon salt
Instructions
Peel and pit the lychee. Zest the limes and reserve zest as a garnish, then cut the remaining peel off the limes. Add limes, lychee, salt and pineapple to the blender and blend until completely smooth.
Pour puree onto a rimmed baking sheet or into a cake pan or lasagna pan and place in the freezer. After 1 hour, remove from the freezer and scrape and mash with a fork to make little ice crystals. Return to the freezer. After another hour, remove from freezer and mash a second time. Return to freezer. After a third hour, remove from the freezer and mash a final time.
Store in the freezer until ready to serve.
Notes
To transport: transfer to a freezer-safe container that will work for transport. Transport in a cooler and freeze immediately upon arrival. Before serving, give one final scrape/mash with a fork. Serve garnished with lime zest.

Ready to get this amazing e-book for just $16.99!?!