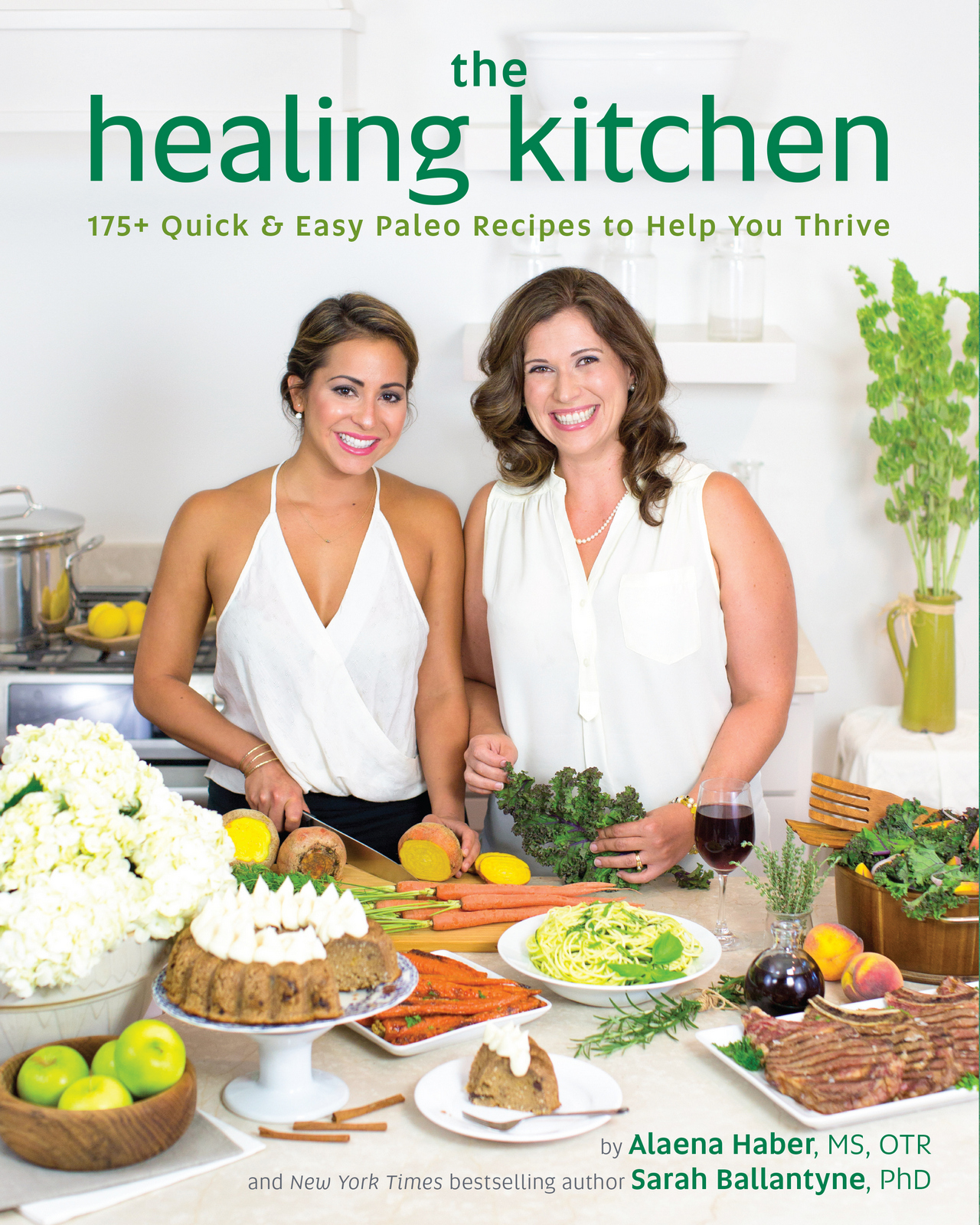 Sarah Ballantyne, aka The Paleo Mom, and Alaena Haber, from Grazed and Enthused have teamed up to bring you the latest AIP cookbook called The Healing Kitchen: 175+ Quick & Easy Paleo Recipes to Help You Thrive
.  The intent behind this dynamic duo's collaboration was to offer people suffering from an autoimmune disease the means to change their life for the better.  And they delivered!  Alaena and Sarah are both savvy AIP cooks and they have spared no effort to bring you this formidable resource to help you transform your kitchen into a healing kitchen!
My first reaction when I got a review copy of The Healing Kitchen was WOW! REALLY? The fresh and colorful cover immediately drew me in and my eyes were hungrily roving over the delicious and abundant display of AIP foods.  And this cake on the forefront, oooh yummy!  Once you open the cookbook and dive in, you will be delighted by the selection of quick and easy recipes at your fingertip.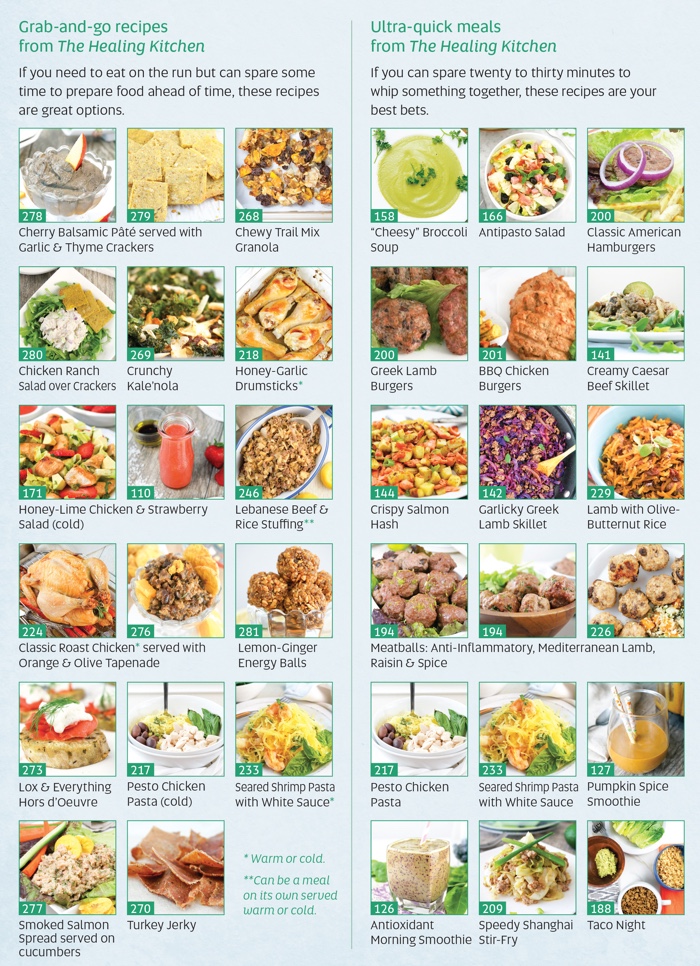 My personal favorite is the breakfast section.  Breakfast is notoriously the most difficult meal to tackle for AIP beginners, but it doesn't have to be that way.  And the collection of breakfast options in The healing Kitchen is seriously tempting.  We are talking smoothies, patties, sausages, biscuits and gravy, pancakes, porridge, n'oatmeal, casseroles, and skillets.
Here are the key points that make The Healing Kitchen
 so special:
Over 175 delicious recipes using healing foods that can be easily found at most grocery stores.  Each recipe is simple and quick to make.
Twelve one-week meal plans with shopping lists.
Two batch-cooking meal plans with step-by-step instructions and videos!
Over 100 pages of introductory material easy to understand and clearly organized, including "yes" and "no" food lists, and tips for shopping on a budget.
Lots of beautiful pictures and cool infographics!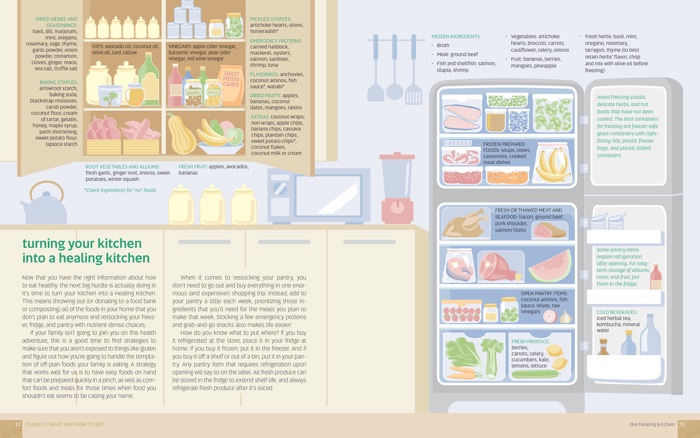 And now a little something fun!  I have asked Sarah and Alaena to give us 3 fun facts about themselves, as well as their #1 advice for people starting the AIP diet.  Here is what they had to say!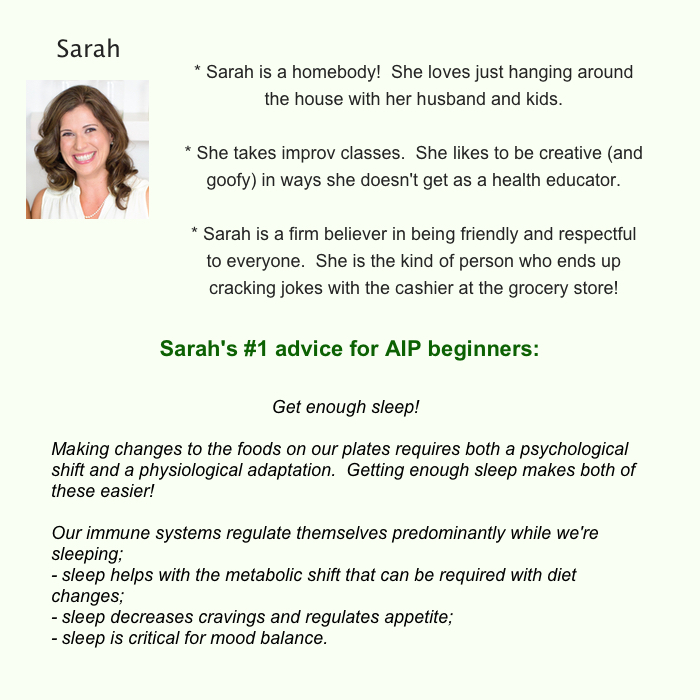 To wrap up this review, here is a delicious and creative recipe from The Healing Kitchen
!  Enjoy!
Sample recipe: Toasted Coconut Cream Pops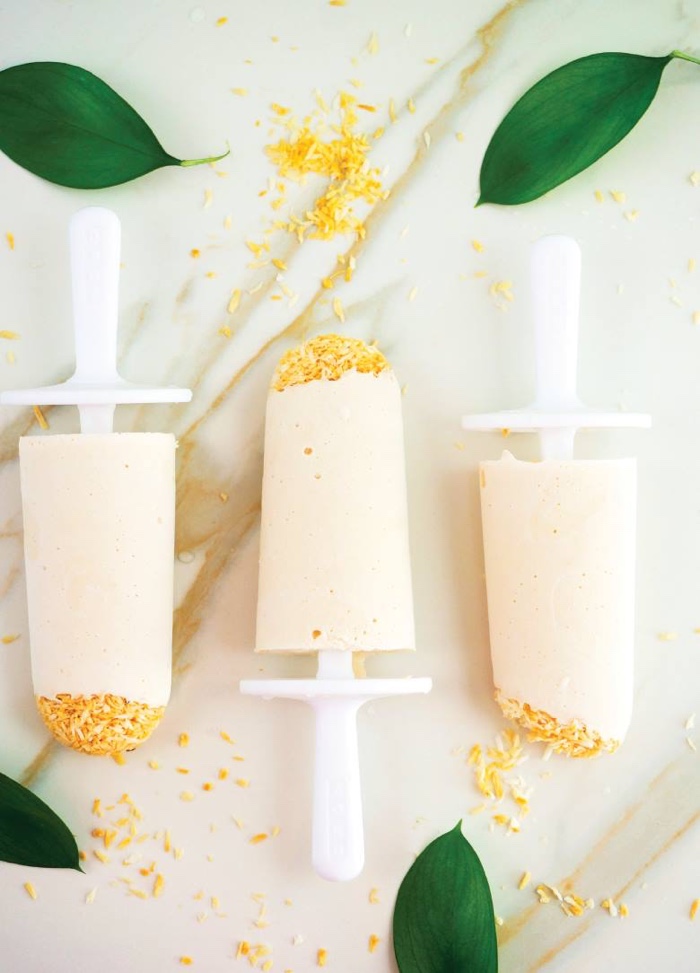 Makes 4 pops | Prep Time: 5 minutes | Cook Time: 5 minutes | Freeze Time: 4 hours | Total Time: 4 hours 10 minutes
 Ingredients:
2 cups
unsweetened shredded coconut
1 (14-ounce) can coconut cream (see Tip below)
2 tablespoons
honey
2 teaspoons
unflavored gelatin powder
¼ teaspoon fine
sea salt
Instructions:
1. Preheat the oven to 350 degrees. Lay the coconut on a rimmed baking sheet in a thin layer. Toast for 4 to 5 minutes, until very lightly browned. Watch it carefully, as coconut can burn quickly.
2. Reserve 3 tablespoons of the toasted coconut and pour the rest into a blender with the remaining ingredients. Blend for 15 seconds until a thick, slightly grainy mixture forms.
3. Pour immediately into the desired molds. The reserved toasted coconut can be added to either the top, middle, or bottom of the molds. Freeze until solid, 3 to 4 hours.
4. To remove the pops from the molds, run the molds briefly under warm water until the pops loosen from the sides. The pops are extra creamy when left out at room temperature for a few minutes before serving.
Tip
If you can't find canned coconut cream, place 3 (13.5-ounce) cans of full-fat coconut milk in the refrigerator overnight. Carefully open the cans and scoop out the thick cream that has risen to the tops of the cans. Avoid purchasing cream of coconut, which tends to be sweetened. I prefer the Savoy and Aroy-D brands of coconut milk and coconut cream.
Make Ahead
Complete Step 1 up to 2 weeks in advance. Store the cooled toasted coconut in a plastic bag at room temperature until ready to use.
Storage
Store in the molds in the freezer for up to 6 months.
The giveaway is closed. Congratulations to Erin J., you are the winner!
Alaena and Sarah have graciously agreed to give away a print copy of their new cookbook "
The Healing Kitchen: 175+ Quick & Easy Paleo Recipes to Help You Thrive
" to one lucky reader! To enter the giveaway, subscribe to my newsletter and leave a note here in the comments to let me know you have done so.  
Please note that you have to confirm your subscription in order to enter the giveaway.
 Let me know also if you found this review helpful!  That's it!  This contest is open to US domestic participants only.  The winner will be chosen randomly and will be announced on Wednesday January 27, 2016. Good luck everyone!