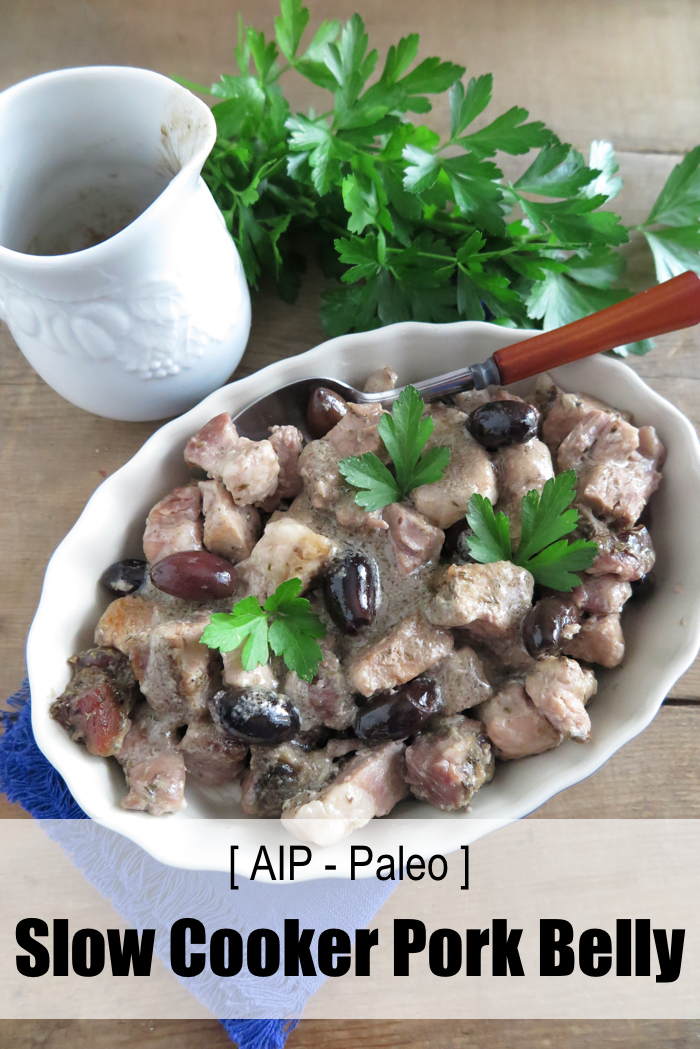 Do you sometimes wonder where food bloggers find the inspiration to create new dishes?  For me, it is a combination of childhood memories, trials and errors, something I see in a magazine, and sometimes it is just dumb luck!
This is what happened with this slow cooked pork belly; I had bought a pound of pork belly at Wholefoods and forgot about it for a few days.  I found it again in the refrigerator while rummaging for another ingredient.  I hate wasting food so I had to find a way to use this pork belly (mind you it was still good!).
I always have coconut milk
and olives
on hand in my pantry so I decided to throw everything together in my slow cooker.
Oh my!  The results were beyond my expectations!  Even my eldest daughter, who "happened" to be there in the kitchen (she was most probably lured by the incredible smells), devoured what was on her plate!

Slow Cooked Pork Belly with Black Olives and Garlic (Paleo, AIP, dairy-free)
This recipe is 100% paleo autoimmune protocol compliant.
Cuisine:
Paleo Autoimmune Protocol
Instructions
Place all the ingredients in a slow cooker and cook on low for 8 hours.
Remove the meat and olives with a slotted spoon. Set aside and keep warm.
Sprinkle the cassava flour over the sauce left in the slow cooker and whisk vigorously for 10 seconds until the sauce thickens a little bit.
Pour the sauce over the meat and serve immediately.
Bon appétit!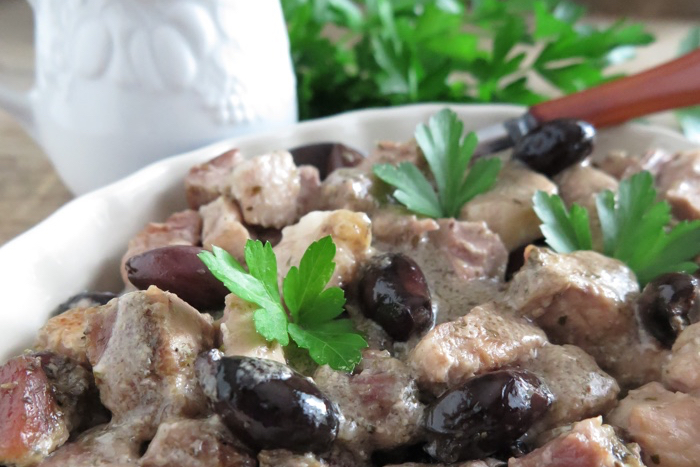 The recipe for this slow cooked pork belly with black olives and garlic has been shared on: Paleo AIP Recipe Roundtable
---