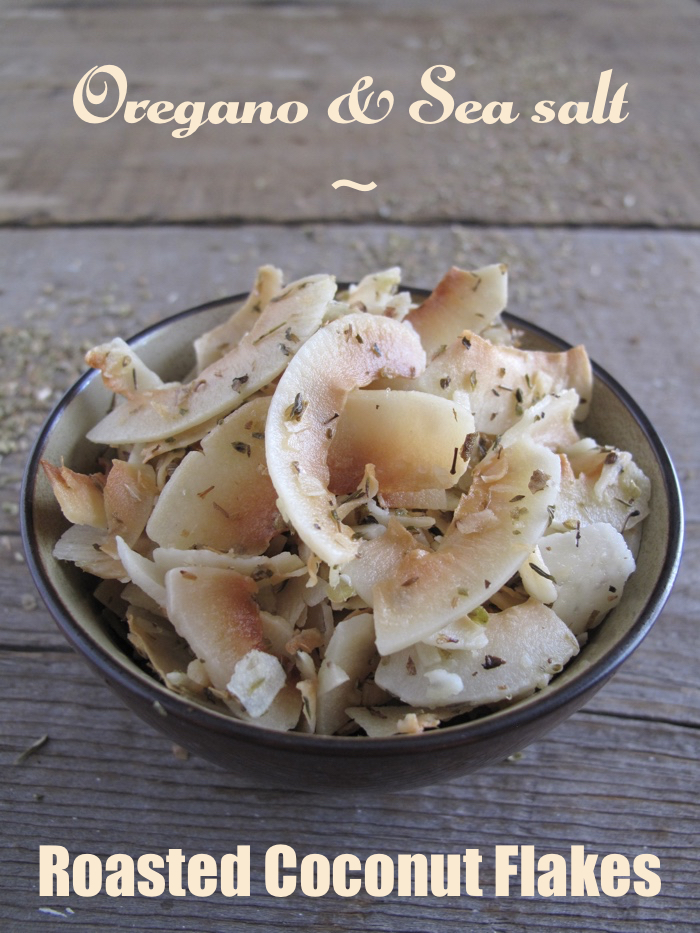 These savory roasted coconut flakes with oregano and sea salt are the perfect little snack to satisfy your craving for something salty and crunchy!  This treat is totally healthy and so easy to prepare; it has become a go-to convenience food for me on the paleo autoimmune protocol.
No need to watch the others eat potato chips while you munch on a stick of carrot!  Now you can have your own special crunchy snack, full of flavor, that you can nibble on without any guilt.
AIP – Paleo – GAPS
Salty & Crunchy
Sugar Free
Savory Roasted Coconut Flakes
with Oregano & Sea Salt
~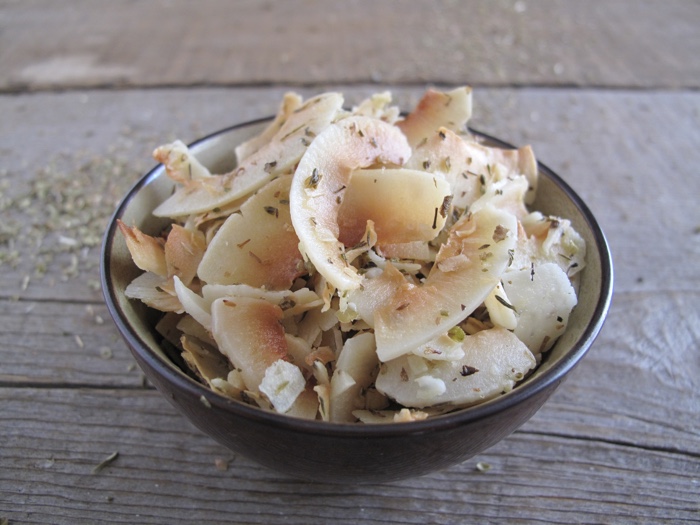 Savory Roasted Coconut Flakes with Oregano (AIP - Paleo - GAPS)
This recipe is 100% autoimmune protocol (AIP) compliant.
Author:
Sophie Van Tiggelen
Cuisine:
Paleo Autoimmune Protocol
Instructions
Warm up the oven to 350° F.
In a large bowl, combine the coconut flakes, olive oil, and oregano.
Mix well, making sure the coconut flakes are well covered with oil and oregano.
Spread the coconut flakes on a baking sheet and bake in the oven for eight minutes (mixing the coconut a couple of times during baking), or until the flakes are slightly browned.
Take out of the oven, add a pinch of salt and enjoy warm or cold!
The recipe for these
Roasted Coconut Flakes with Oregano and Sea Salt
has been shared on:
Paleo AIP Recipe Roundtable
–
Allergy Free Wednesday
–
---
This post contains affiliate links.  Click here to read what it means.