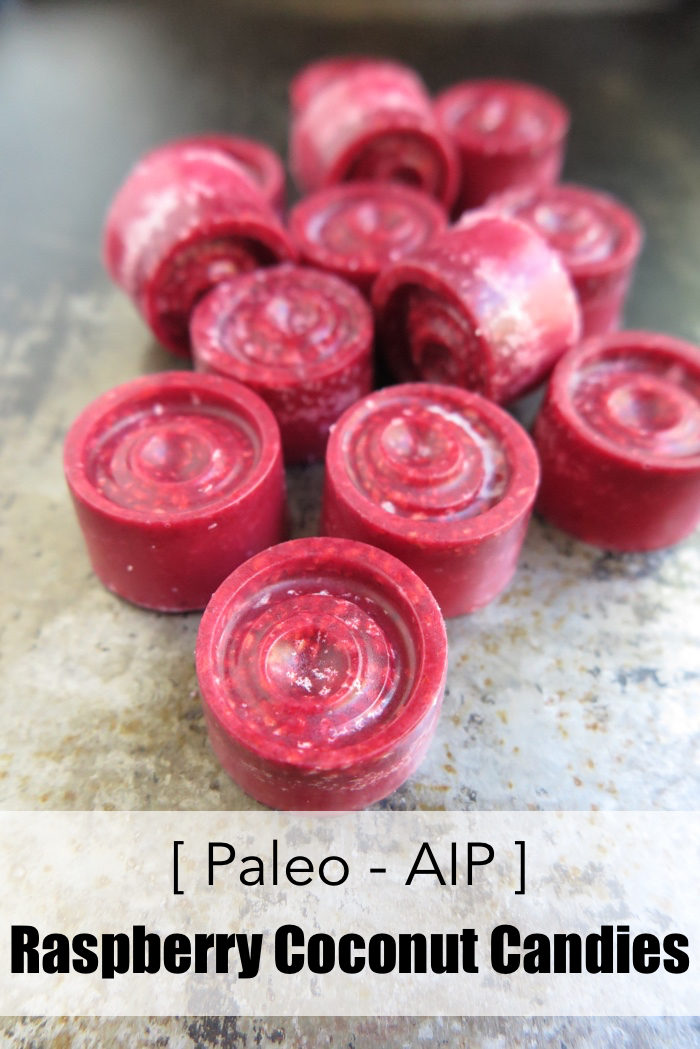 Valentine's Day is just around the corner and we all enjoy a little something special for the occasion, preferably pink or red!  Just because you are following the Paleo Autoimmune Protocol doesn't mean that you have to miss out on all the fun!  There are still ways to enjoy your food and watch your health at the same time.  That's why I came up with these adorable raspberry coconut candies! They are small, they are cute, they taste good, and if you wrap them up all nice and pretty, they make a wonderful gift as well!
Paleo – AIP
Sugar Free
Raspberry Coconut Candies
Only 3 ingredients!
The secret ingredient needed to give this vibrant crimson color is in fact unsweetened, freeze dried raspberries
.  Make sure the freeze dried raspberries you purchase don't have any added sugar.  It really is unnecessary.  You could also use strawberries instead.  I have tried other flavors, like blueberry and mango, but they didn't turn out quite as well!
Once you have your secret ingredient to hand,  you are going to reduce these freeze dried goodies into a powder.  To do this, you can either blitz them a few times in a small grinder (I have been using my old repurposed coffee bean grinder!), or grind them up by hand with a mortar and pestle.  It is preferable to grind only the quantity of fruit powder you need for the recipe.  Even in a dry climate like Colorado, the powder absorbs humidity in the air and becomes rock hard.
Special equipment needed: silicon molds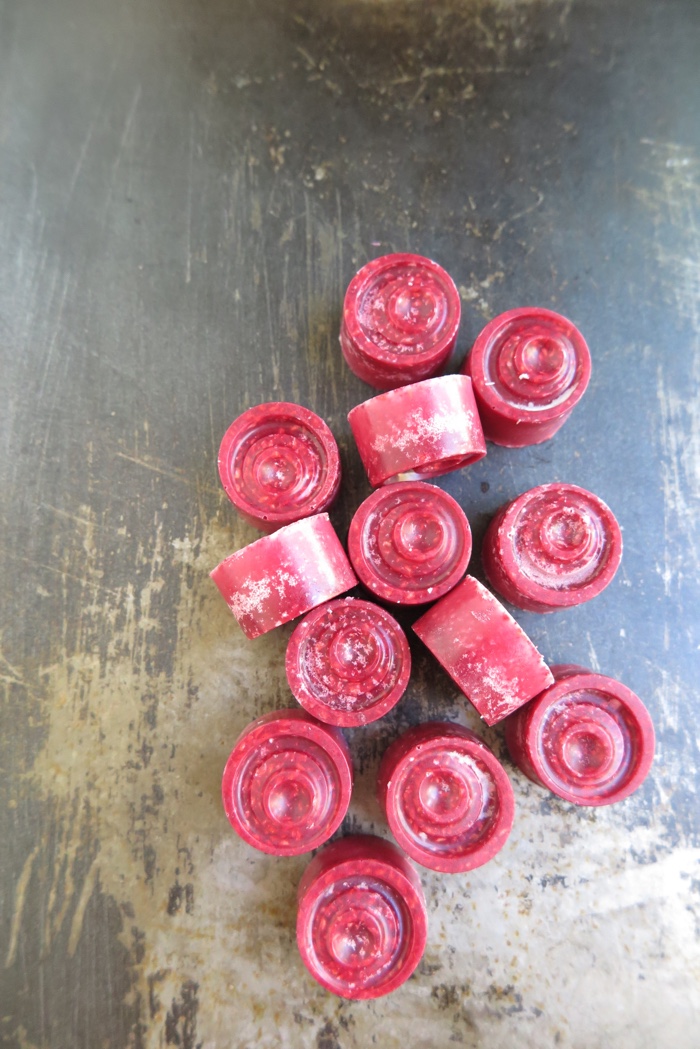 Raspberry Coconut Candies (Paleo - AIP)
This recipe is 100% autoimmune protocol compliant.
Cuisine:
Paleo Autoimmune Protocol
Instructions
In a sauce pan over medium-low heat, heat up coconut oil and coconut butter until melted.
Add raspberry powder and mix well, making sure there are no lump.
Carefully spoon the liquid into the shapes of a silicon mold.
Chill in the refrigerator for at least 4 hours before taking the raspberry coconut candies out of the mold.
Bon appétit!
Notes
These candies will keep up to 1 week in a sealed container in the refrigerator.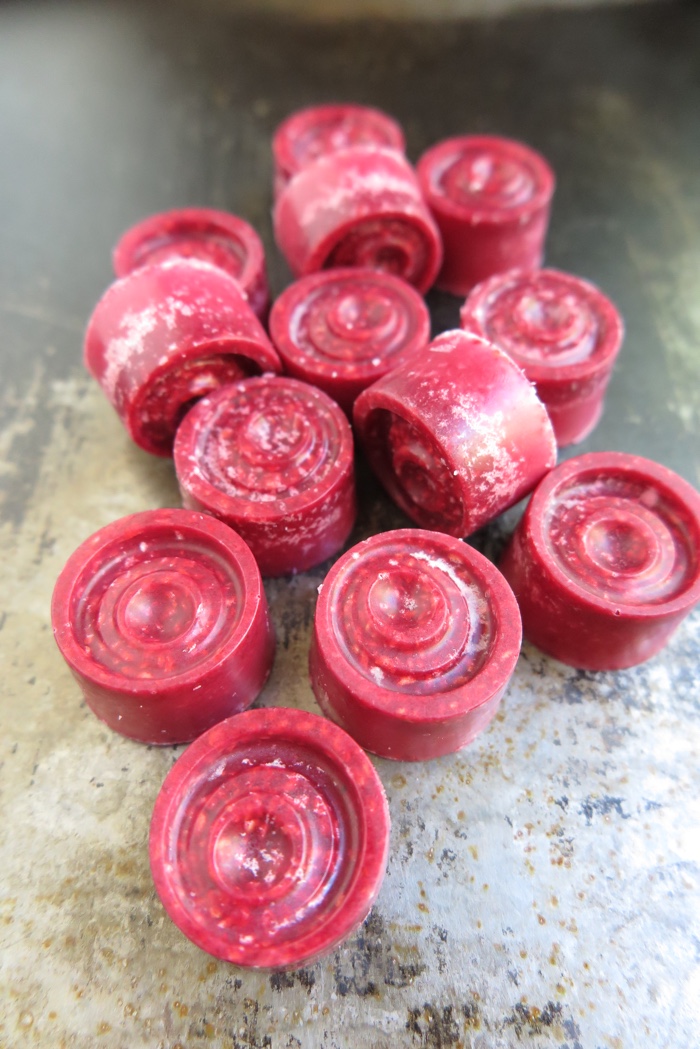 This recipe has been shared on Paleo AIP Recipe Roundtable.