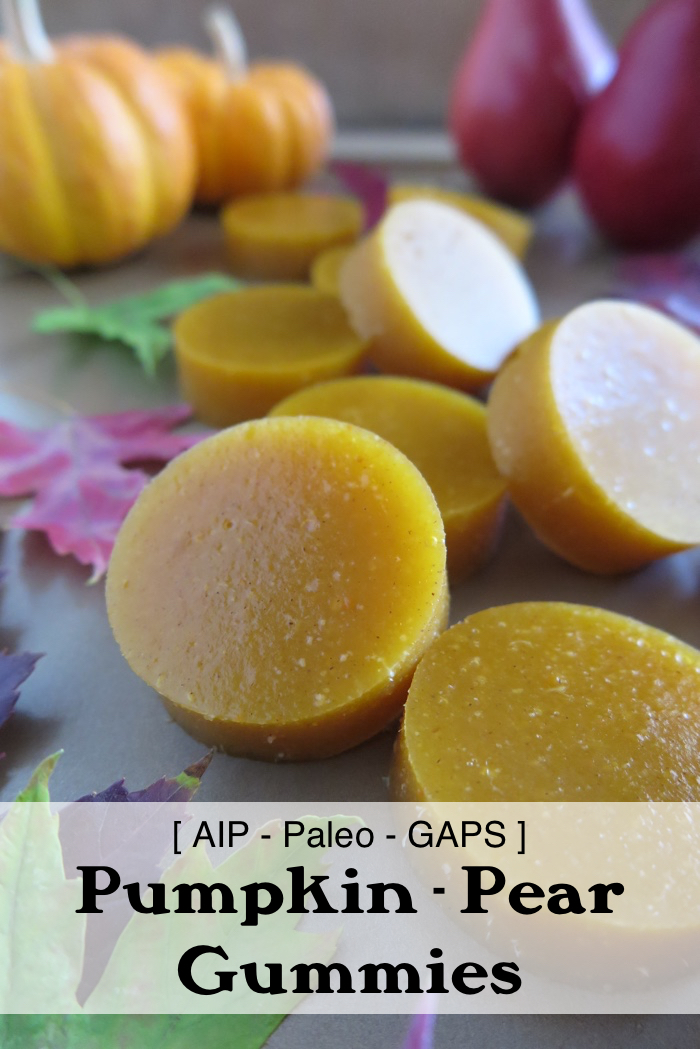 Fall has definitely arrived in Colorado.  The trees are giving us a glorious display of colorful foliage ranging from pale yellow to deep red.  The sight is even more beautiful because we know it is short-lived.  Before we know it, the cold weather and snow will settle in and the trees will loose their leaves.  It's not that I don't enjoy what winter has to offer! – crispy white snow, blue skies, frigid temperatures, and all the cozy indoor activities that go with it.
But nature is so gorgeous during fall!
pumpkin – pear gummies
with grass-fed gelatin
fruit sweetened
AIP – Paleo – GAPS
People joke that it is "everything pumpkin" season!  And it's true!  Pumpkin is such a versatile vegetable and it can be used in so many creative ways in the kitchen.  From hearty soups and breakfast drinks, to crockpot stews and Thanksgiving pies.   The possibilities are endless.  But today I was in the mood for something light, delicately sweet, and fun.  I think I got the perfect combination with these little pumpkin-pear gummies!
They are easy to prepare (easy is important with our busy schedules!) and they contain a very small amount of honey that you could even dispense with if you prefer a sugar-free version.  You can also cut up the gummies into whichever shape you like.  I used an antique round metal cookie cutter I found at the flea market in town for these pictures, but you could use any shape you like, as well as simply cut up squares with a kitchen knife.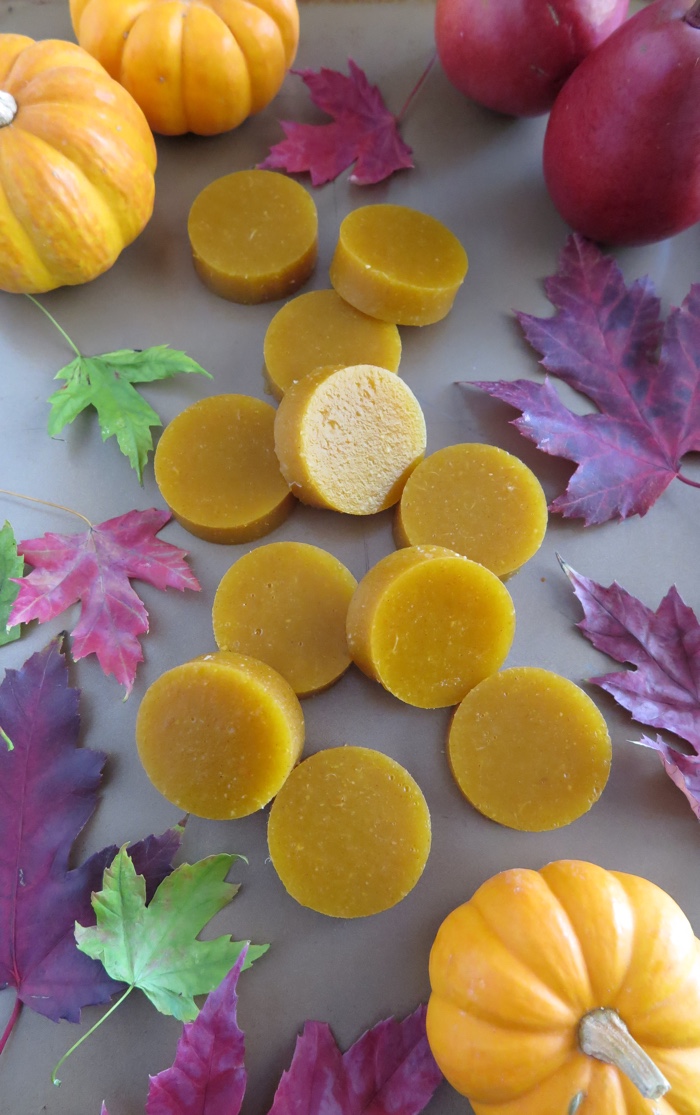 Pumpkin - Pear Gummies (AIP, Paleo, GAPS)
This recipe is 100% autoimmune protocol compliant, as well as suitable for those following the GAPS diet.
Cuisine:
Paleo Autoimmune Protocol
Instructions
Place the pears in a saucepan with water. Bring to a boil, then reduce the heat to medium and simmer for 10 minutes, or until the pears are tender.
Puree the pears with an immersion blender (or in a food processor if it is easier for you).
Add the pumpkin puree, honey, cinnamon, ginger, and mix thoroughly.
Sprinkle with gelatin and whisk vigorously until the gelatin is completely melted and there is no more clump.
Transfer the mixture to the glass dish and refrigerate for at least 6 hours. Overnight is better.
Cut up the gummies into squares, circles, or any other fun shape you like 🙂
Bon appétit!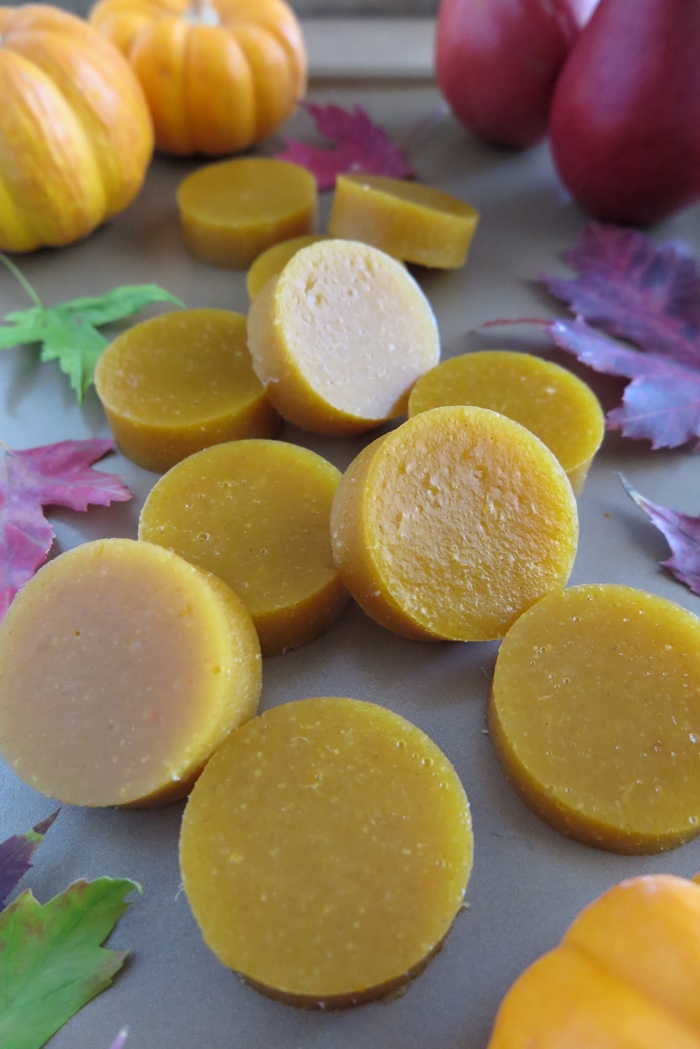 The recipe for these
pumpkin – pear gummies
has been shared on:
Allergy Free Wednesdays
–
Paleo AIP Recipe Roundtable
–
---
This post contains affiliate links.  Click here to read what it means.