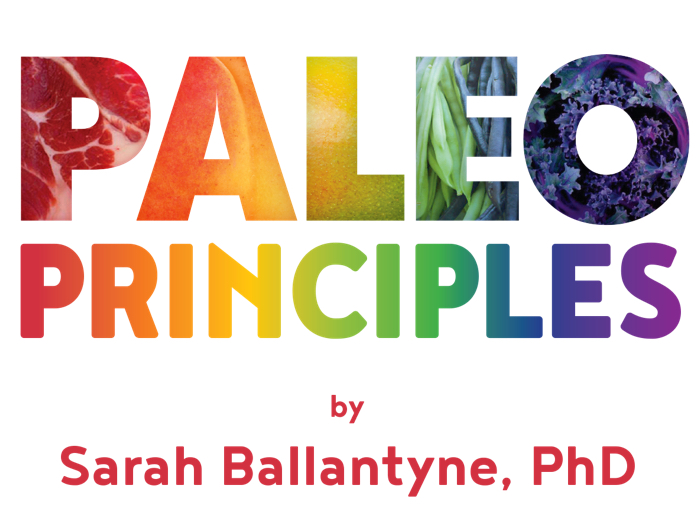 In her trademark style – scientific accuracy meets practical day-to-day life – Sarah Ballantyne has bestowed upon us her newest book, Paleo Principles. This detailed tome is a comprehensive resource validating the Paleo diet and lifestyle as a health-promoting and sustainable way of life.
In her insightful introduction, Sarah writes, "Only recently has chronic illness become such a big part of our day-to-day existence that we've forgotten, as a society, not just what it feels like to be healthy, but that healthy is our natural state of being." If these words resonate with you and inspire in you a desire to explore the healing power of a nutrient-dense, anti-inflammatory whole food diet, read on!
Whether your goal is to alleviate symptoms of chronic (or autoimmune) illness or simply to feel more vibrant and alive, Paleo Principles will give you the tools to be successful on your healing journey.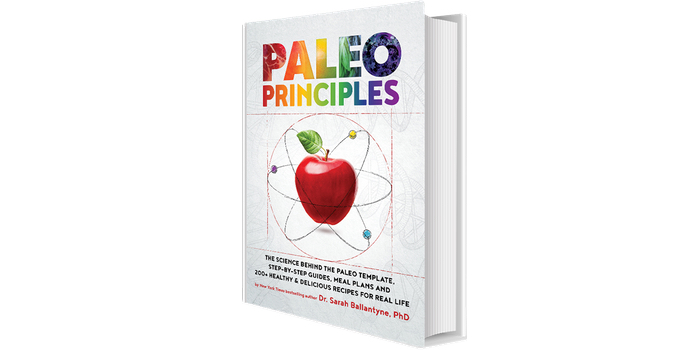 Highlights of Paleo Principles:
Most comprehensive guide to the Paleo diet and lifestyle (672 pages)
Provides scientific validity to the Paleo template
Explains why some foods are better choices than others for your health
Practical resources for daily life (including food lists, shopping guides, and cooking how-tos)
Lifestyle recommendations (movement, sleep, stress management, positive social connection, time spent in nature)
Advice for customizing the Paleo diet to fit your particular health goals
225 recipes + 20 meal plans
FODMAP and Autoimmune Protocol (AIP) friendly
Lots of visual guides!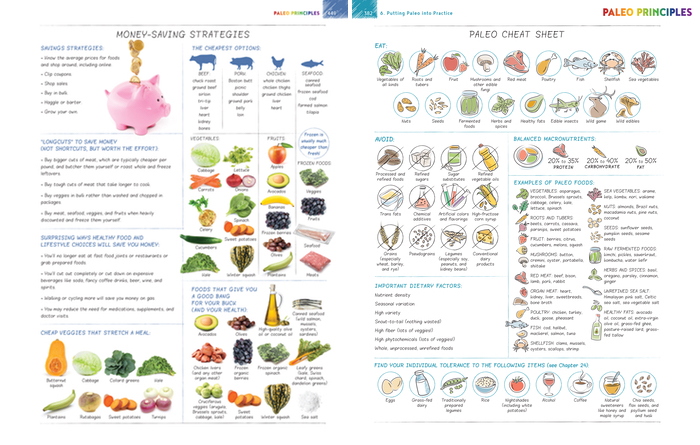 For my autoimmune readers, let me clarify that while this book isn't exclusively centered on the Autoimmune Protocol, it does offer guidelines on how to implement both the elimination and the reintroduction phases of AIP. Half of the recipes are either AIP-friendly or offer modifications to make them so.
Paleo Principles is an incredibly thorough look at both

the science behind the Paleo diet and the best ways to make this lifestyle stick.
Enter the Giveaway!

This giveaway is closed.
Sarah Ballantyne has graciously agreed to provide us with one hardcover copy of Paleo Principles to give away to one lucky winner! To enter, subscribe to my newsletter and leave a comment below explaining an aspect of your life you would like to improve with the Paleo template. That's it! It's that easy! This contest is open to U.S. domestic and Canada residents only. A winner will be randomly chosen Monday November 20th at 8pm mountain time and contacted by email. If chosen, you will have 48 hours to claim your prize. If I don't hear from you within that time frame, another winner will be chosen.
Good luck, everyone! 🙂
---
Subscribe to my newsletter 
---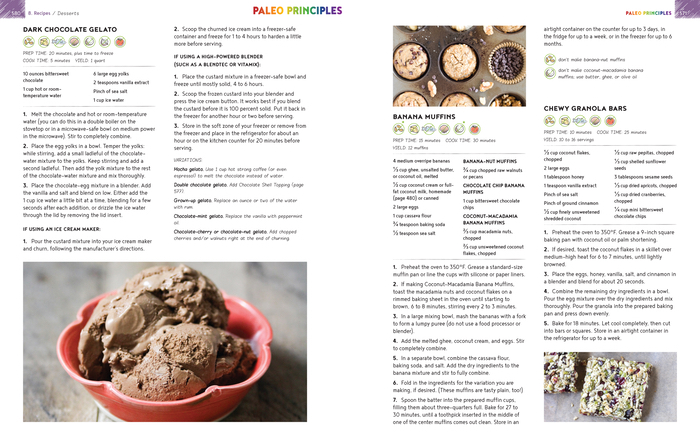 ---