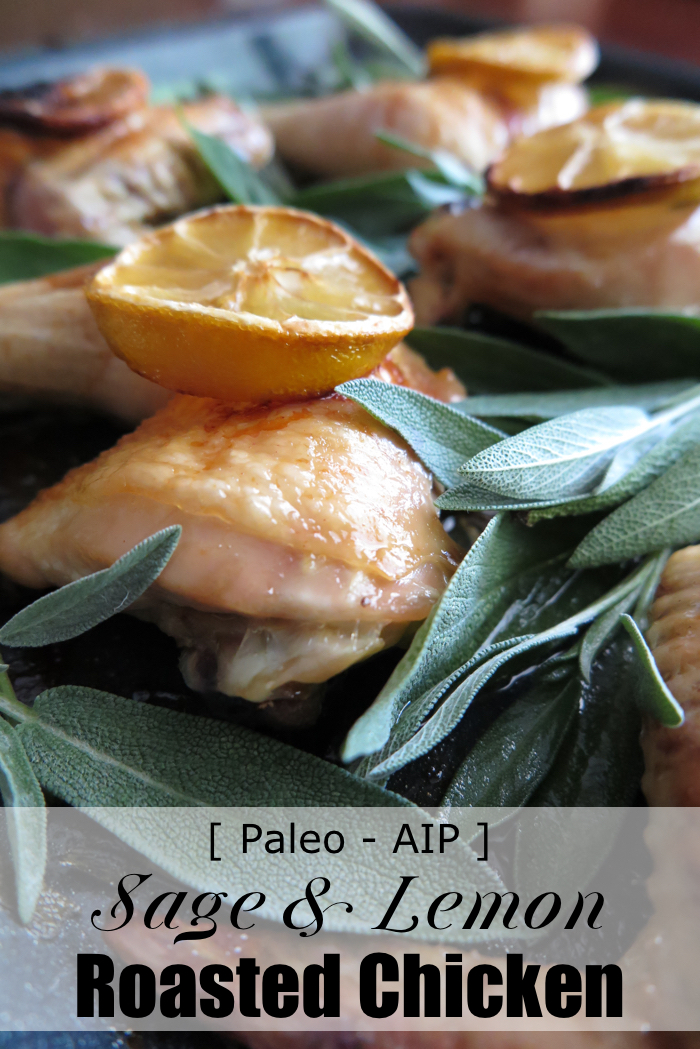 Since starting the AIP diet, I have been exploring new ways to add flavor to our meals.  While you do need to be cautious with herbs and spices on the autoimmune protocol (all fruit-based spices, seeds, and nightshades are off-limit in the strict elimination phase), you can still use a wide variety of ingredients to add a little zing to your dishes.  This mouthwatering sage and lemon oven roasted chicken is the very successful result of my latest experiment!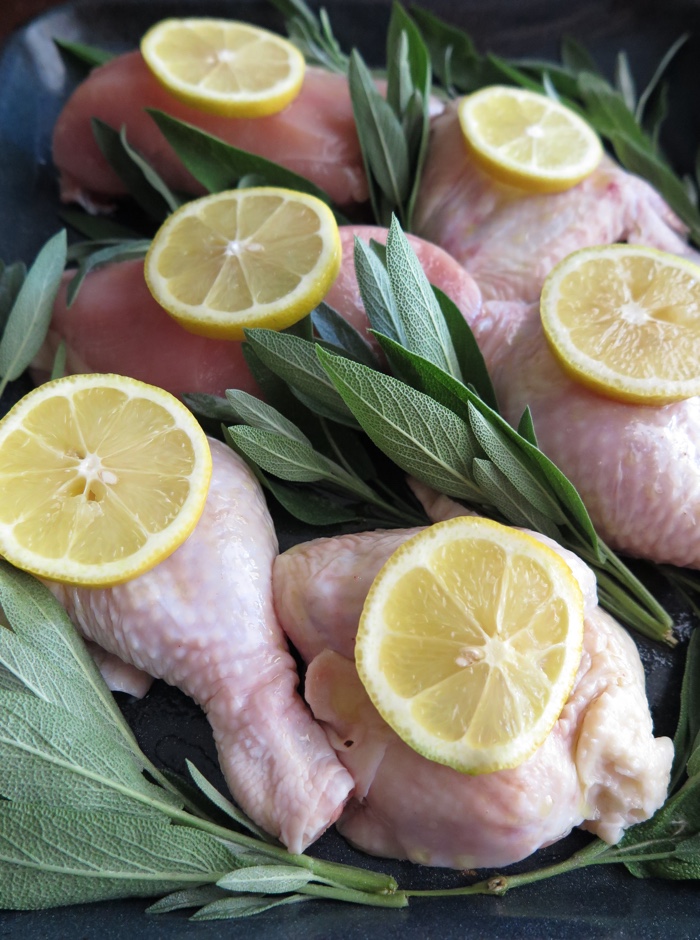 For this recipe, I used some fresh sage from our vegetable garden.  Sage has a distinctive soft and savory flavor. It is a herb that has been prized for centuries for its health-promoting qualities. Sage is also an extremely versatile herb and will pair well with all kinds of meat and vegetables.
Oven roasted chicken
with sage & lemon
How to store? The best way to preserve fresh sage leaves is to wrap them in a damp paper towel and keep them in a sealed plastic bag
in your refrigerator.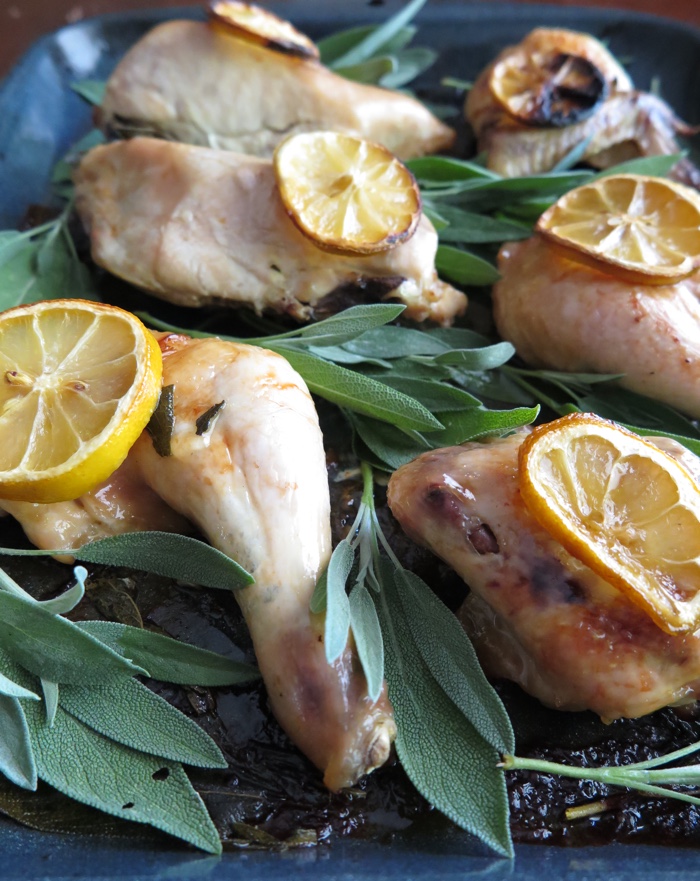 Oven Roasted Chicken with Lemon and Sage (AIP, Paleo)
This recipe is 100% autoimmune protocol compliant.
Cuisine:
Paleo Autoimmune Protocol
Instructions
Warm up the oven to 350 degrees F.
Grease the bottom of a broiler pan with 2 TBSP of olive oil. Set aside.
Cut up your chicken (If you need help, follow this tutorial) and place the pieces in your broiler pan, making sure they don't overlap.
Season with salt and 2 TBSP of olive oil.
Place the lemon slices on top of the chicken and arrange the sage around.
Roast in the oven for 75 minutes, basting regularly, until the chicken is nicely brown.
Serve immediately with a side of cauliflower rice or a green salad.
Bon appétit!
The recipe for this Oven Roasted Chicken with Sage and Lemon has been shared on:
Fat Tuesday
–
Paleo AIP Recipe Roundtable
---
This post contains affiliate links.  Click here to read what it means.