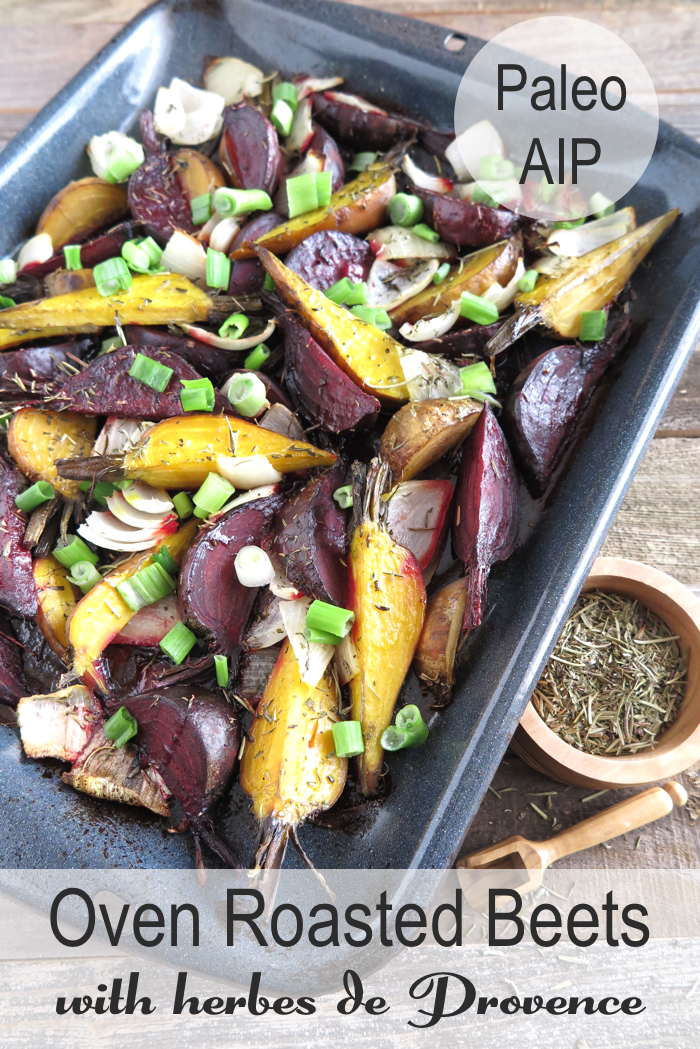 Beets are a favorite at our house; they taste so good and they are a great choice for a nutrient-dense and moderately starchy side dish.  Plus, they bring a touch of bright colors to your plate! Roasted beets pair well with any kind of leafy and/or green vegetables like chard, kale, lettuce, bok choy, broccoli, or leeks.
This is a recipe I prepare quite often, and always in large quantities, so that we can enjoy the leftovers for several meals.  There is a little bit of chopping involved, but once you pop the beets in the oven, there isn't much to do, which makes it doable even for a weeknight dinner! My kind of dish!
Oven roasted beets
with herbes de Provence
To sprinkle over the vegetables, I am using my own mix of herbes de Provence.  It is quite easy to prepare yourself in advance and it will keep a long time stored in an airtight container. You can use herbes de Provence on vegetables, meat, and even fish!
For other recipes on the blog using herbes de Provence, check out this provençal roast chicken with olive tapenade, and baked spaghetti squash with ground beef and tomato-less sauce.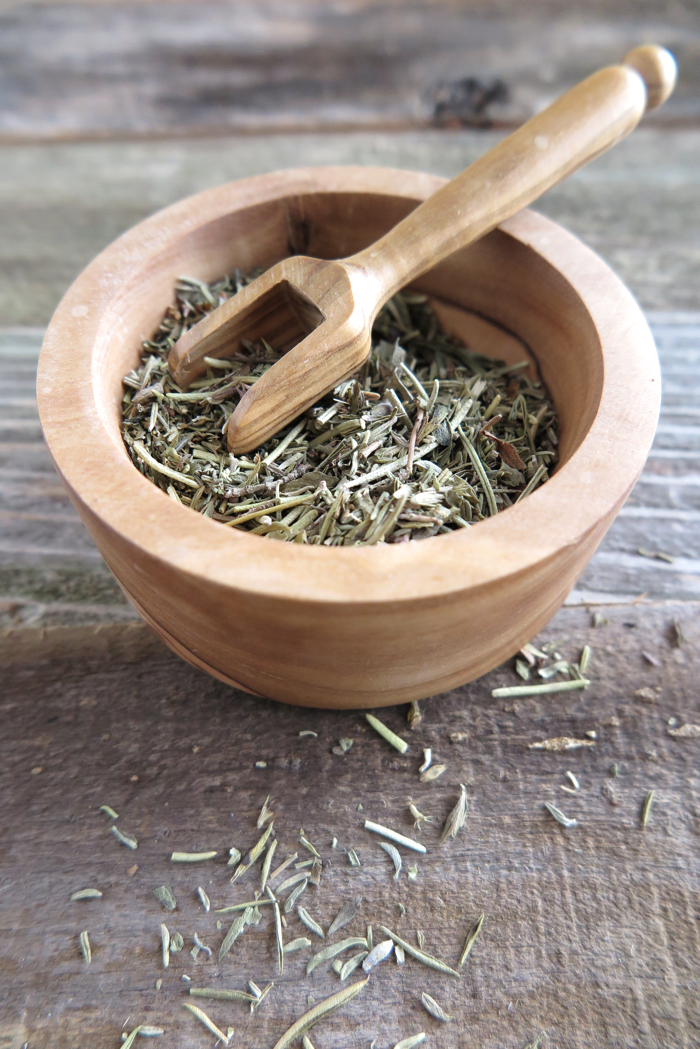 * * * * *
Roasted Beets with Herbes de Provence (Paleo-AIP)
This recipe is 100% compliant with the Paleo Autoimmune Protocol.
Author:
Sophie Van Tiggelen
Cuisine:
Paleo Autoimmune Protocol
Ingredients
1 tablespoon extra-virgin olive oil + extra for greasing the pan
1 pound red beets (skin on), washed and chopped
1 pound golden beets (skin on), washed and chopped
½ pound yellow onions, chopped
½ tablespoon herbes de Provence
¼ teaspoon fine sea salt
Chopped fresh scallions, for garnish
Instructions
Heat oven to 350° F. Set the rack in the middle of the oven. Grease the bottom of a roasting pan with olive oil.
In a large bowl, combine beets, onions, herbes de provence, sea salt, and olive oil. Mix well.
Spread vegetables in the roasting pan in a single layer and bake in the oven until vegetables are tender, about 45 minutes.
Garnish with fresh scallions and serve hot.
Bon appétit!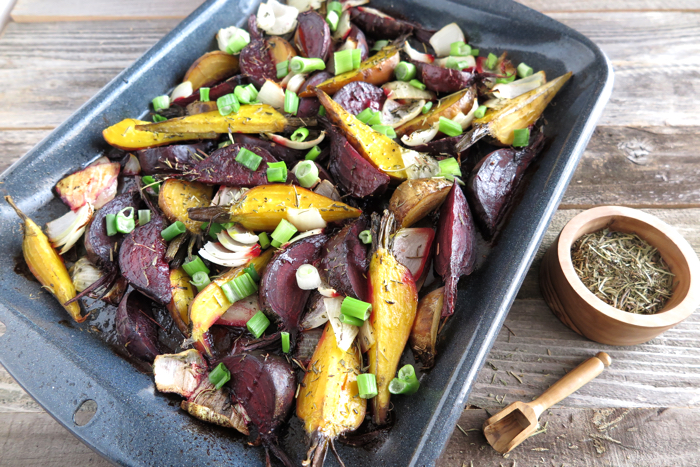 ---
The recipe for these oven roasted beets with herbes de Provence has been shared on: Paleo AIP Recipe Roundtable