How to make zucchini noodles?
Zucchini noodles, or zoodles, are an excellent replacement for traditional spaghetti noodles.  You can use them in pasta dishes, soups, salads, or Asian stir-fry dishes!
Most spiralizers come with three different attachment blades:
A thinner noodle that resembles the thickness of regular spaghetti. I use this one most often in salads and stir-fry.
A thicker spiral that resembles the thickness of thick spaghetti. This attachment is best for making curly fries.
A thinner ribbon that gives you a beautiful, delicate ribbon spiral.
To make zoodles, or zucchini noodles, use the thinner noodle blade.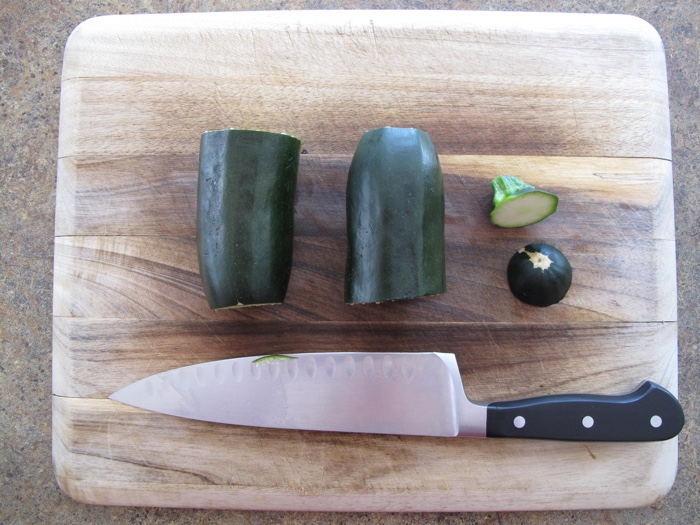 Cut both ends of the zucchini, discard, and cut again in half crosswise.  You will have an easier time if the piece of zucchini isn't longer than 5 inches.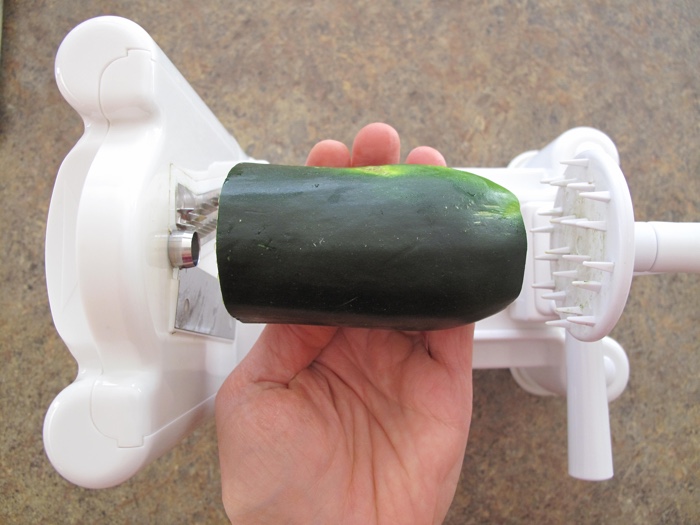 Place the spiralizer on a clean, dry, and smooth surface.  Push down on the device to activate the suction cups, which will "glue" the spiralizer to the countertop and hold it in place. Now squeeze a piece of zucchini between the spiky part and the blade.  Make sure the zucchini is firmly attached before spiralizing.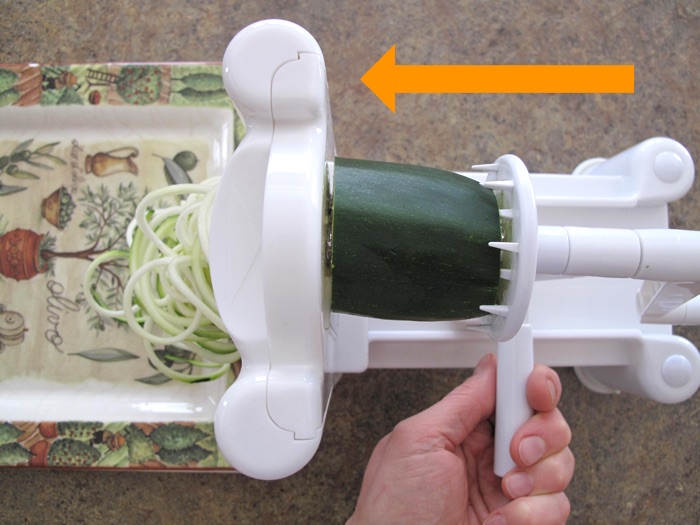 With your left hand, grab the handle in front of you and push towards the left, all the while turning the crank handle with your right hand.
This is the fun part! Watch the zucchini turning into zoodles in the video!
One medium size zucchini will give you a full plate of zucchini noodles.  You can keep them for a couple of days in the refrigerator, stored in a glass container or a big ziplock bag.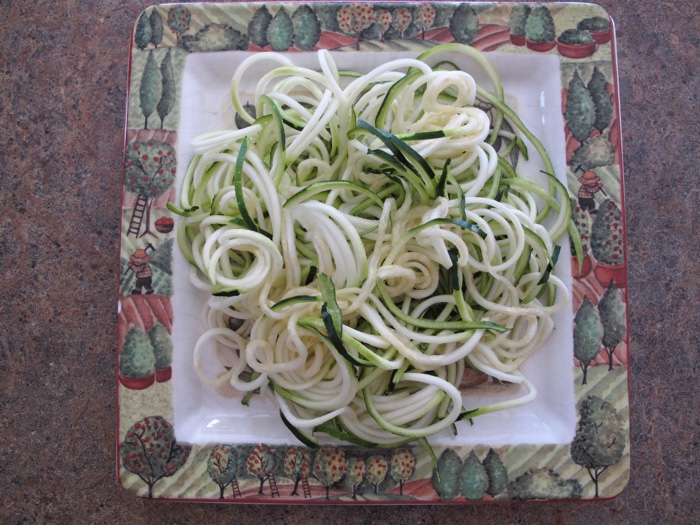 ---
This post contains affiliate links.  Click here to read what it means.