My love story with spaghetti squash began when I started to eat Paleo and then AIP (Autoimmune Protocol). Before that, I would just eat plain pasta. But as I became more health-conscious and tried to make healthier choices, I took gluten entirely out of my diet. So I swapped traditional wheat-laden noodles for spaghetti squash noodles. Once you sample the sweet and buttery taste of cooked spaghetti squash, I won't say there is no turning back, but in my opinion it is pretty dang close!
So do spaghetti squash noodles taste like regular noodles? No, but as I said, I fell in love after my first bite. Not only do they taste incredible (especially served with extra-virgin olive oil, salt, and your favorite fresh herb), but they are also good for you! And if you are watching your weight like I am (thank you, slow metabolism!), it is so much better to eat a big load of vegetables rather than a big load of pasta!
Scroll down to the bottom of this post for a roundup of the best Paleo-AIP recipes from AIP bloggers!
I am going to show you in this post how to cook a spaghetti squash in a traditional oven. If you are the happy owner of an Instant Pot, check out this simple recipe.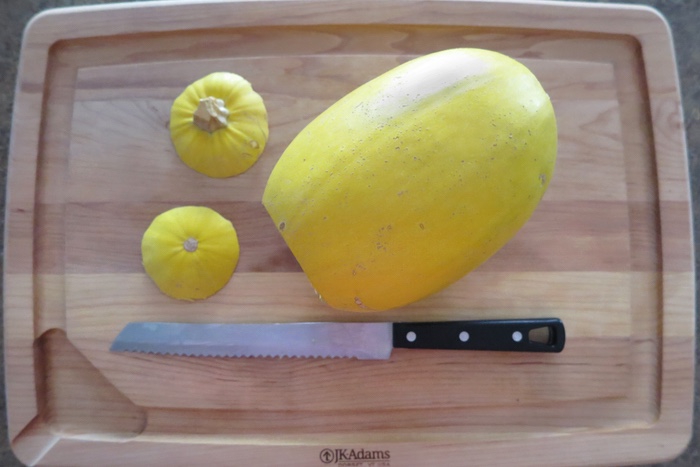 Preheat the oven to 400° F and place the rack in the middle. Have your baking dish ready. Holding the spaghetti squash firmly down on its side with one hand, cut a small cap on the stem-side and another one on the tail-side with a serrated knife. (I have tried this with a regular chef's knife but I find that they don't have enough "grip" to quickly cut through the hard skin of the squash.) The purpose of this step is to obtain a flat surface to work with.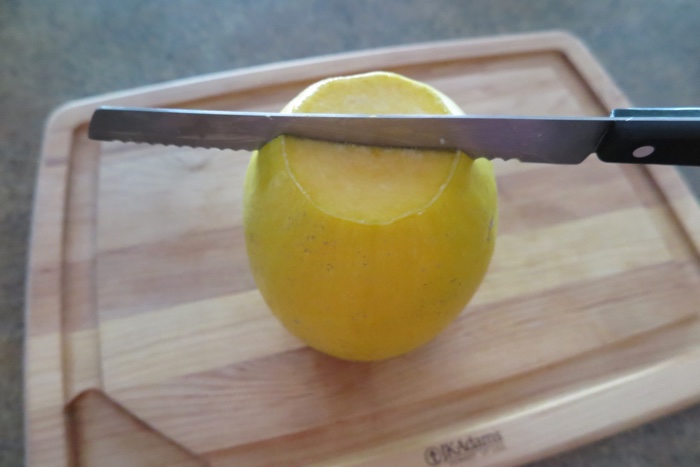 Position the squash so it stands up on the cutting board (see why we cut a small cap?). Place the serrated knife on top and across the middle. Now cut the squash down lengthwise all the way through by pressing down on the knife. I place the heel of my left hand on top of the left side of the knife to help me push down with more force.
Now that we have cut the squash in half lengthwise, we need to scoop out the pulp and seeds.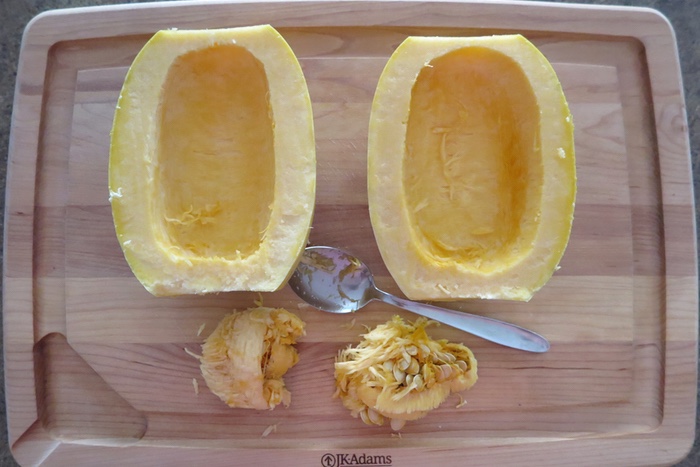 Do this with a spoon, scraping the inside of the squash until it is clean and smooth. Discard the seedy pulp.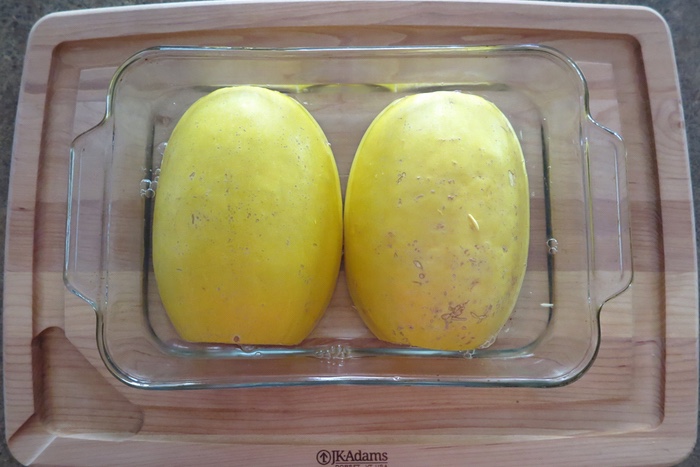 Place the squash halves in the baking dish, cut-side down. Add about 1 inch of tap water (this will help the squash to steam and become tender). Now transfer the squash to the warm oven and cook at 400° F for about 30 minutes for a 3-pound squash (a smaller spaghetti squash will take less time).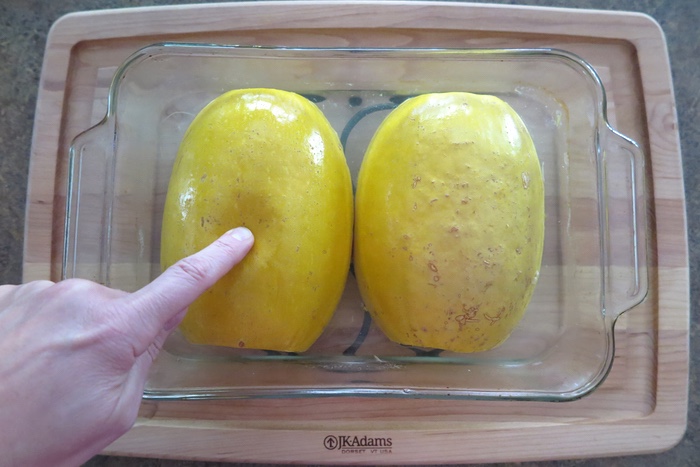 You can tell that the squash is cooked when, pressing the skin with your finger, the squash gives in a little.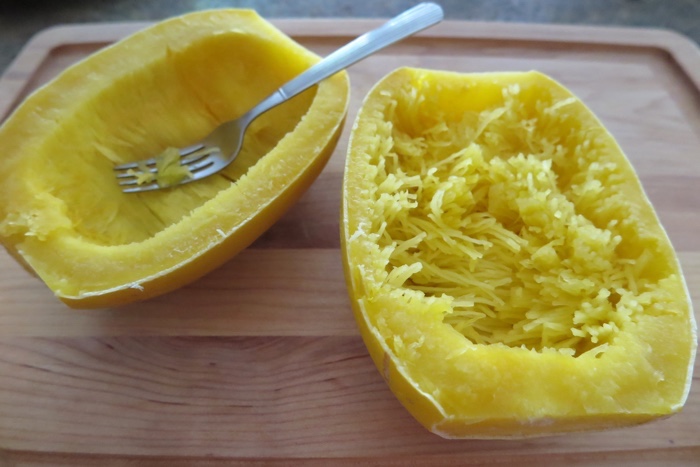 Now comes the fun part! To obtain the noodle-like texture, scrape the sides of the spaghetti squash with a fork. Gently separate the flesh into strands (this step will be more difficult if you overcook the squash. I personally prefer to cook al dente, so that the noodles don't get too mushy once I reheat them). Serve immediately. Store leftovers in an airtight container for up to 1 week. Freezes well.
Here is a list of Paleo / AIP recipes using spaghetti squash:
Click it to pin it!