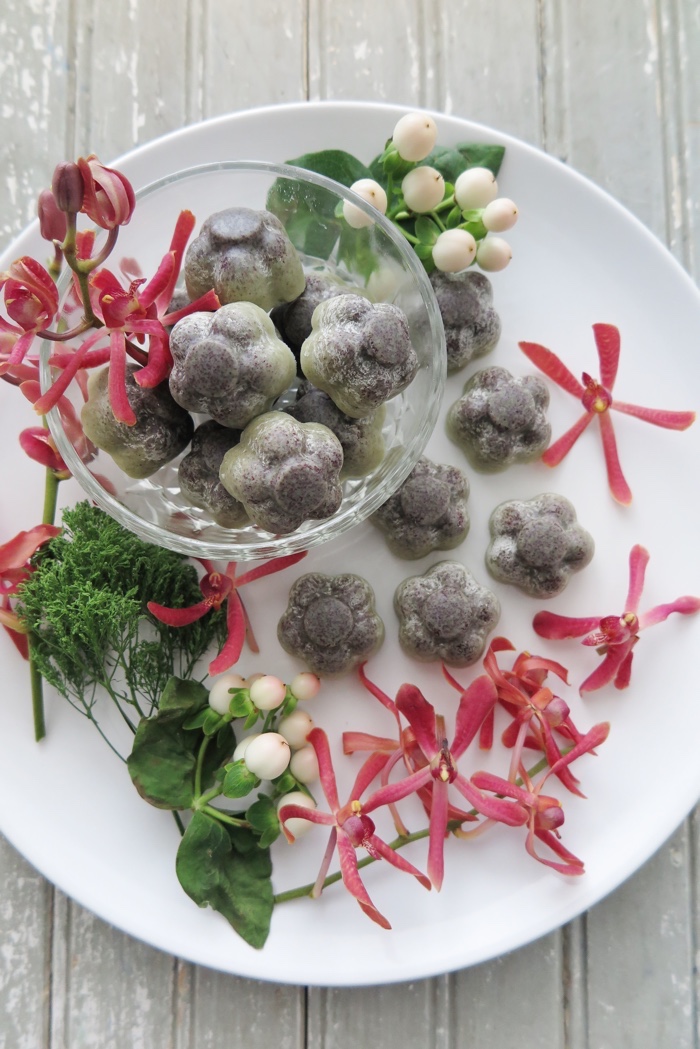 Ever since the new Vital Proteins Collagen Veggie Blend from The Paleo Mom came out I have been looking for fun ways to include it into my routine because it is seriously that good! I love the taste of this veggie-packed powder and I love that each serving contains 3 servings of organic vegetables, 1 serving of organic fruit, and a whopping 20 grams of grass-fed collagen peptides! It is the perfect protein/fiber combo and I use it to add even more veggies into my diet.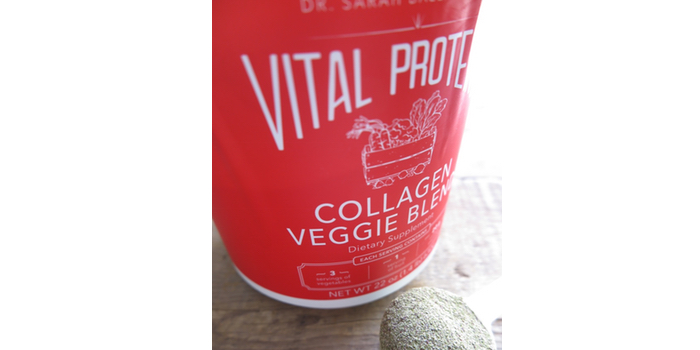 These cute little fat bombs are loaded with some Vital Proteins Collagen Veggie Blend and healthy fats from coconut butter and coconut oil, making them a super clean treat when you are hungry or just want a little guilt-free indulgence.
Vital Proteins Collagen Veggie Blend
+ 
Coconut Butter
+ 
Coconut Oil
You can whip up these fat bombs in a snap! If you don't have silicone molds, use an ice cube tray instead.
Keep these fat bombs in an airtight container in the refrigerator, especially if you live in a warm climate!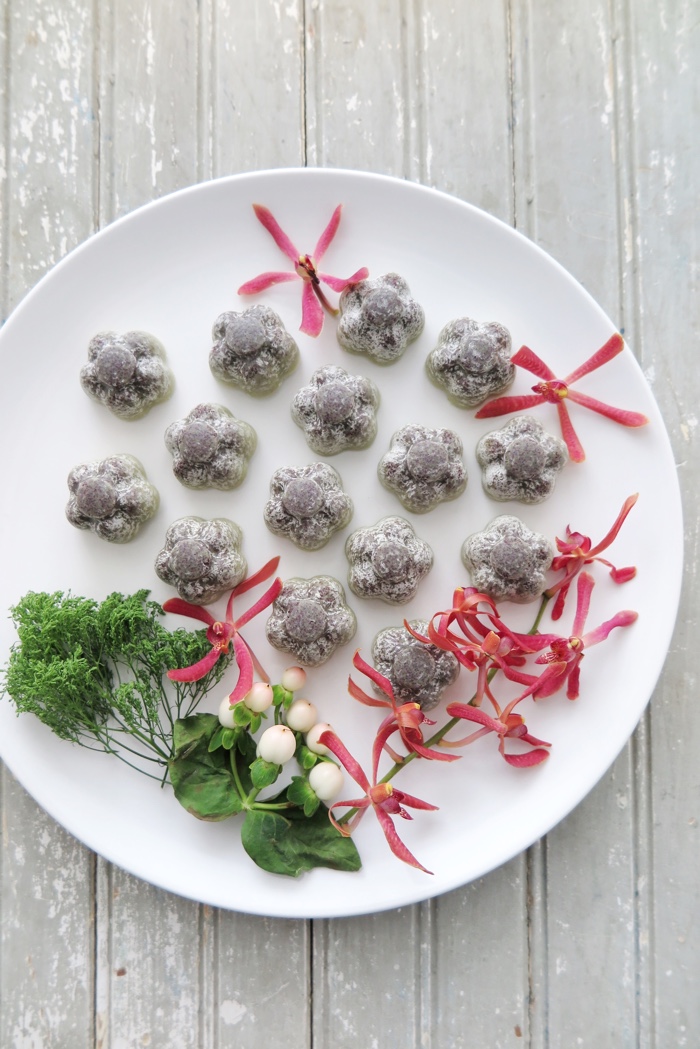 If you are looking for more recipe ideas to help you use your Vital Proteins Collagen Veggie Blend, check out this delicious breakfast smoothie I made the other day!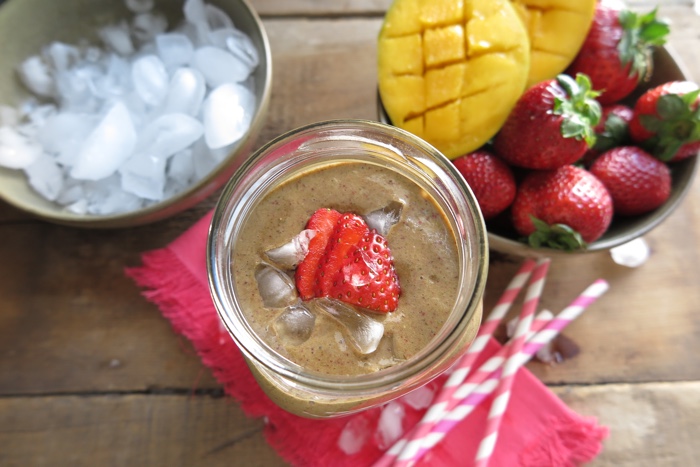 Coconut Fat Bombs with Vital Proteins Collagen Veggie Blend
This recipe is 100% compliant with the strict elimination phase of the Autoimmune Protocol (AIP).
Author:
Sophie Van Tiggelen
Cuisine:
Paleo Autoimmune Protocol
Ingredients
1 cup coconut butter (I scrape the coconut butter out of the jar with a spoon to obtain crumbles and fill a cup measure to the brim)
1/3 cup coconut oil
Instructions
Combine all ingredients in a saucepan and melt slowly over medium heat, stirring frequently, until thoroughly mixed, about 5 minutes.
Pour coconut mixture into silicone molds.
Refrigerate until hard, about 4 hours. Keep refrigerated in an airtight container.
Click it to pin it!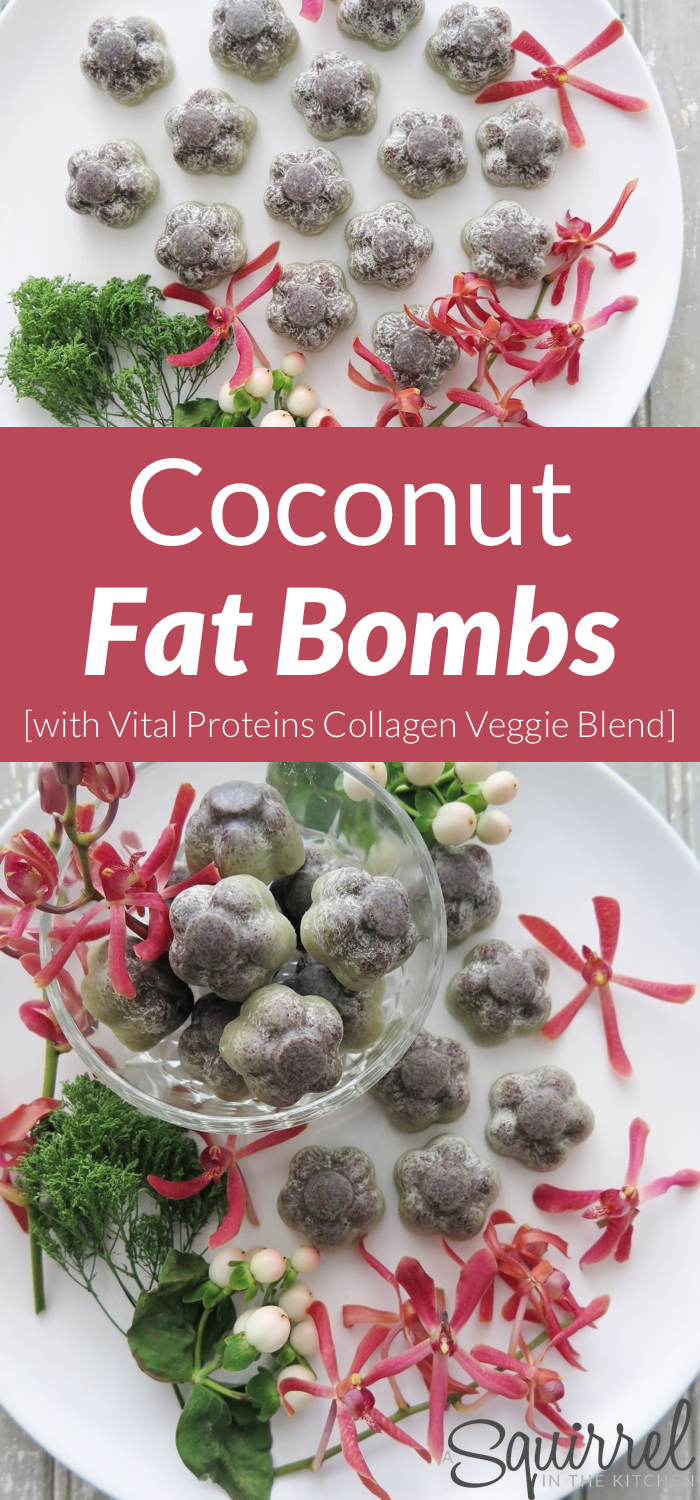 This recipe was shared on the Paleo AIP Recipe Roundtable over at Phoenix Helix.