The Autoimmune Wellness Handbook, written by Mickey Trescott and Angie Alt, contains everything you need to cope with a chronic illness and navigate your way back to health, all in a user-friendly format. Mickey and Angie wanted to offer a true handbook with an approach guided by empowerment and self-discovery. Because everyone is different and healing doesn't come in a one-size-fits-all template, you will find a lot of information in this book to help you personalize and refine your own healing journey.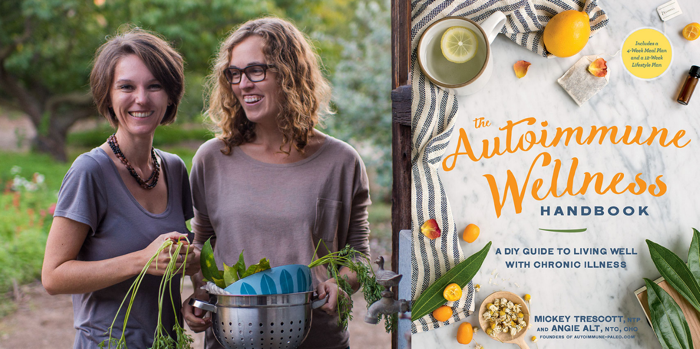 The Autoimmune Wellness Handbook delivers a whole-body and whole-life approach to live well with chronic illness.
Get your copy on Amazon here.
What you will find in the book:
A chapter on each of the seven steps to wellness: Inform, Collaborate, Nourish, Rest, Breathe, Move, and Connect.
Information on how to be a proactive patient, from getting diagnosis to partnering with a doctor who can help you achieve wellness.
Self-assessments, checklists, and infographics for every chapter help define where you are in the process and where to apply your energy.
A collection of 30 exclusives recipes, compliant with the Autoimmune Protocol, that feature simple, affordable ingredients and are mostly one-pot and batch-cooking friendly.
A 4-week meal plan and shopping list for the elimination diet, incorporating recipes from the book.
A 90-day lifestyle plan that helps you ease into the parts of the process most people find overwhelming – dialing in rest, stress management, exercise, and connection.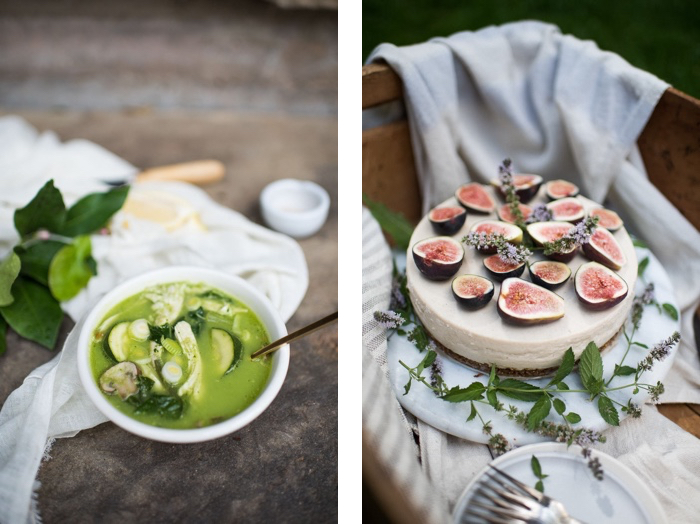 What do I like most about this handbook?
It delivers a clear map of the steps to follow on your healing journey, rendering the whole process more accessible and doable.
It contains a lot of practical advice and real-life solutions in each chapter, including valuable testimonials from Mickey and Angie about their own experiences. Their down-to-earth and simple approach is reassuring and encouraging at the same time.
I especially loved the chapters on Rest and Breathe. Stress management and sleep are such an important piece of the puzzle for me. Mickey and Angie have included tons of tips for troubleshooting sleep problems and anxiety, including handy checklists to help you evaluate your situation and implement steps to make improvements.
I absolutely love the lifestyle plan provided in this handbook. I have not seen this anywhere before and it is such a big help for implementing the lifestyle component of the Autoimmune Protocol!
And last but not least, the fabulous No-Bake Lemon-Vanilla "Cheesecake" recipe will make you forget you are following a healing elimination diet!
Get your copy on Amazon here.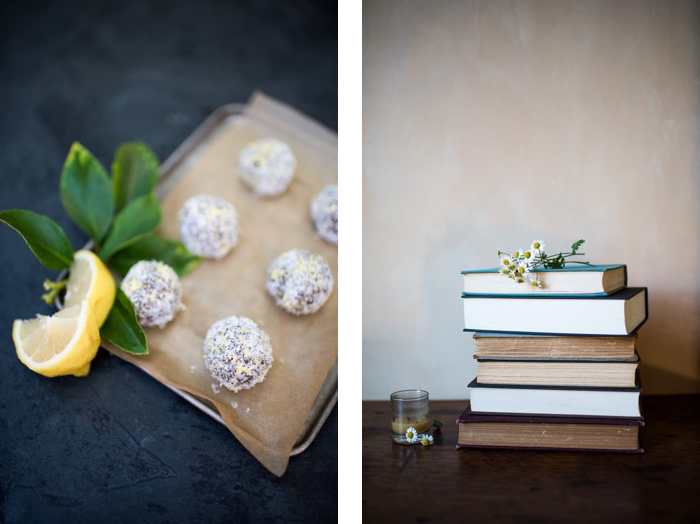 Mickey and Angie have graciously allowed me to share a recipe from the Autoimmune Wellness Handbook. I am a big fan of liver pâté, so I am really excited to share this recipe with all of you. Liver is a nutritional powerhouse and it is recommended to incorporate it as much as possible into your healing diet! Enjoy!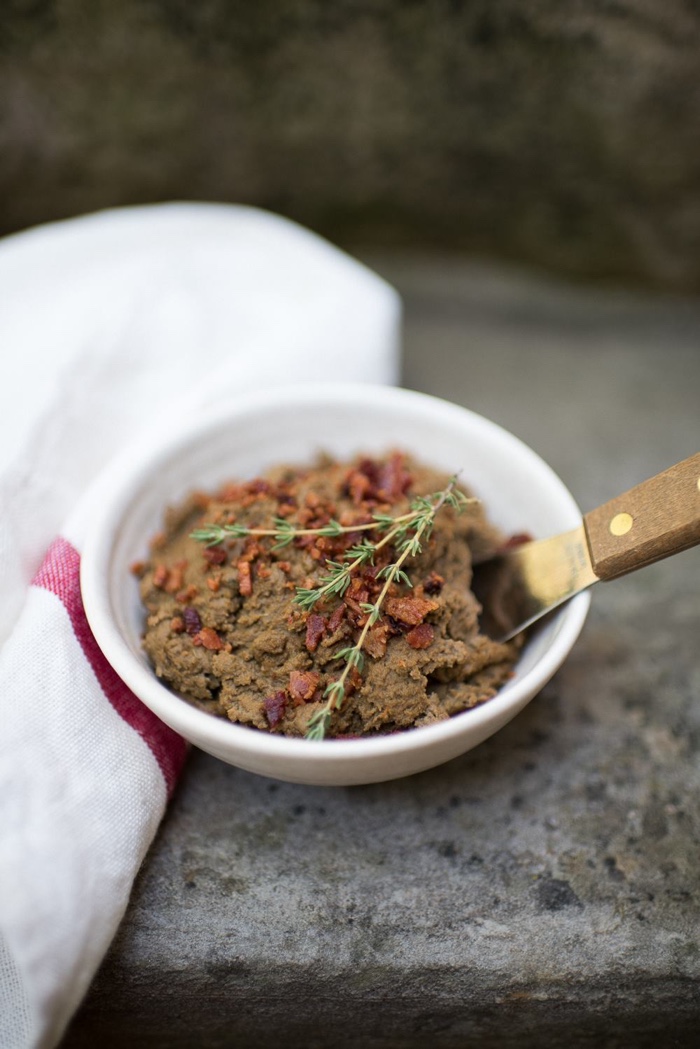 The Autoimmune Wellness Handbook Review
Cuisine:
Paleo Autoimmune Protocol
Ingredients
6 slices bacon
1 small onion, minced
4 cloves garlic, minced
1 pound grass-fed beef liver, rinsed, dried, and sliced into 2- to 3-inch pieces
2 tablespoons minced fresh rosemary
2 tablespoons minced fresh thyme
⅓ cup coconut oil, melted
½ teaspoon sea salt
Fresh herbs, for garnish
Carrot or cucumber slices, for serving
Instructions
Cook bacon slices over medium heat in a cast-iron skillet, flipping as needed. Cook until crispy. Transfer to a paper towel-lined plate to cool, reserving fat in the pan.
Add onions and cook on medium-high heat for about 5 minutes, stirring. Add garlic and cook for a minute, then add liver, rosemary, and thyme. Cook for 2 to 5 minutes per side, or until liver is no longer pink in the center. Set aside to cool for a few minutes.
Transfer mixture into a blender or food processor with coconut oil and sea salt. Process until it forms a thick paste.
Place pâté into a small bowl. Chop cooled bacon into the bowl in fine pieces and combine.
Garnish with fresh herbs and serve with vegetable slices.
Notes
Storage: keeps in the refrigerator for several days. Also freezes well.
---