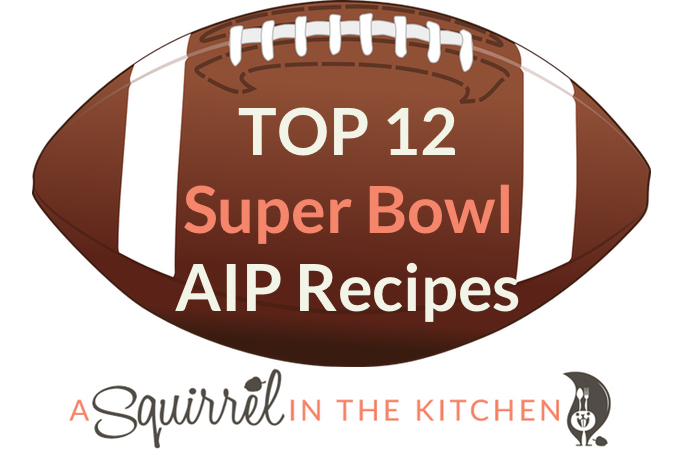 Super Bowl LII (that's 52 for the non-Romans among us) is going to be extra special. Why? Well it's not because the Patriots are playing. Don't they play every year? No? Seems like it. Anyway, it's going to be special because you get to munch on these super amazing, super delicious, super finger-licking AIP appetizers! From succulent chicken wings and stuffed sweet potato skins to tasty pizza bites and bacon-wrapped pears, you will surely find something that will wow your friends while also keeping you on track with the Autoimmune Protocol. Now that's a twofer!
You simply cannot have a Super Bowl party without wings. These delicious glazed chicken wings come with the added bonus of being Whole30 compliant because they do not contain any added sweetener. What's the secret? Mango!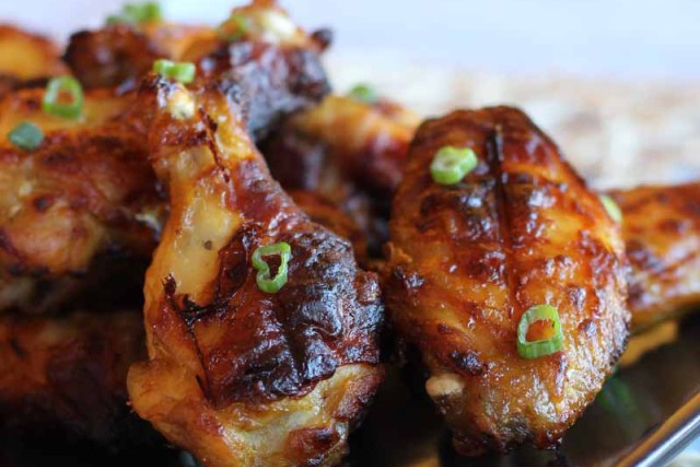 Zucchini keeps these tasty koftas from getting too dry. If you are feeling sassy, make them into little football-shaped patties; they will cook the same way! PS: Don't skip the salsa. It's amazing!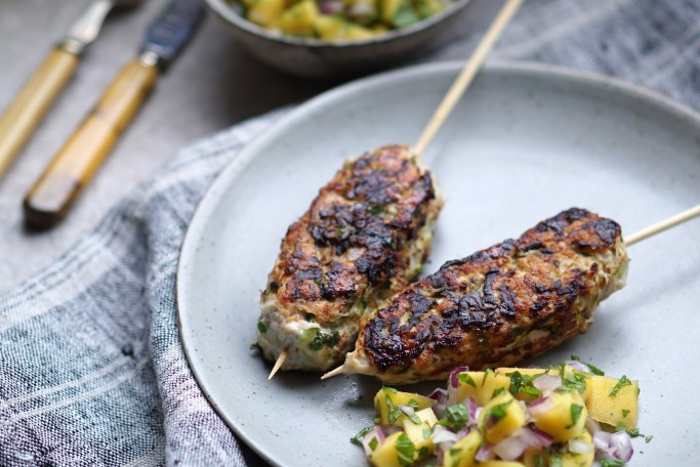 It doesn't matter which vegetable they are made of, fries are always so darn good! Serve them hot and salty and don't skimp on the sauce. This AIP-compliant curry dipping sauce is to die for.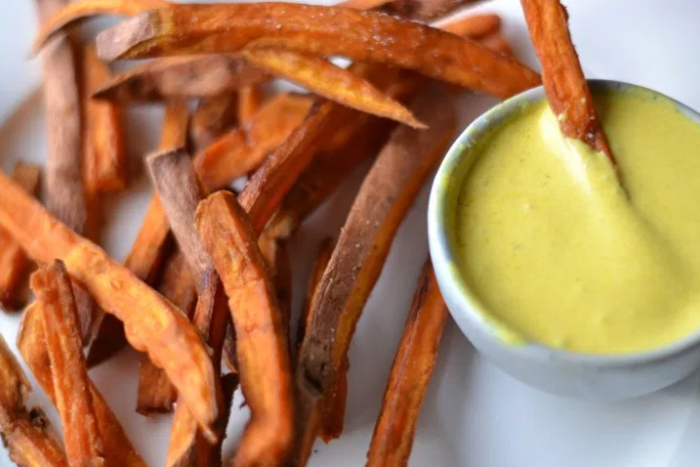 Douse these hearty skins liberally with fresh cilantro dressing for maximum yumminess. Forks are optional, but I recommend napkins.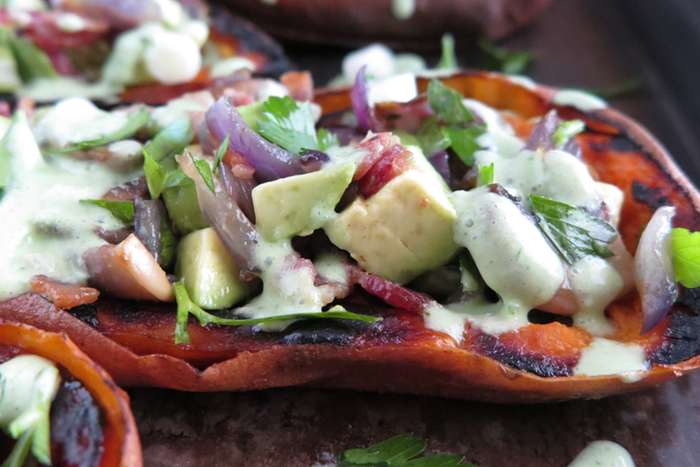 These comforting pizza bites, reminiscent of microwavable Hot Pockets, taste even better dipped in my nomato sauce! Keep the kids away from them or they'll be gone before you get to the couch. I recommend doubling up the recipe just in case.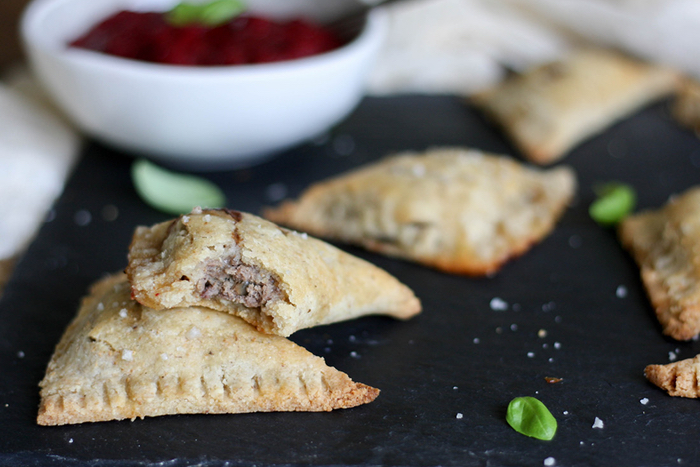 Pair this bright, veggie-packed AIP salsa with tostones or any other AIP-approved dipper, such as sweet potato chips or cassava strips. It's also amazing on scrambled eggs. Try it if you have reintroduced eggs into your diet!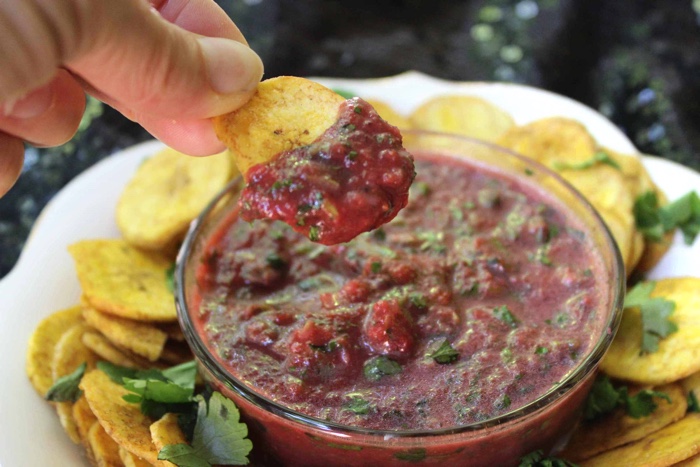 Are you familiar with this South American treat? These twice-fried plantain chips are super easy to make and super crunchy! Dip in AIP salsa for a chip-and-dip-syle experience.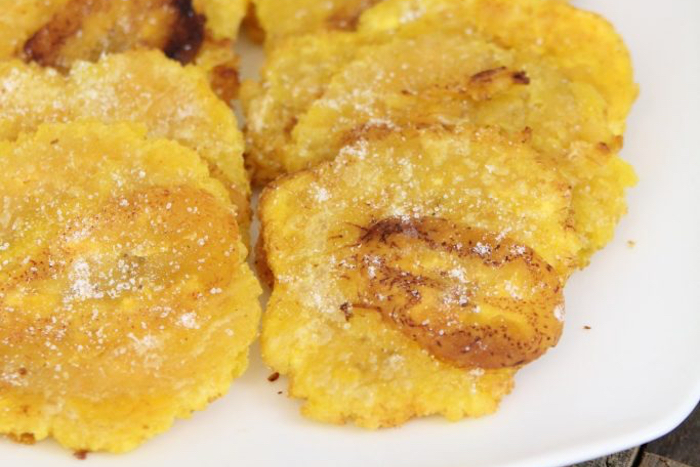 I never tire of bacon and so every day I thank God that it is AIP approved! And when you pair it with pears in this ever so simple recipe, it becomes a whole different ballgame (pun intended). Talk about a match made in heaven! I'll be thanking the Lord again and again for this one.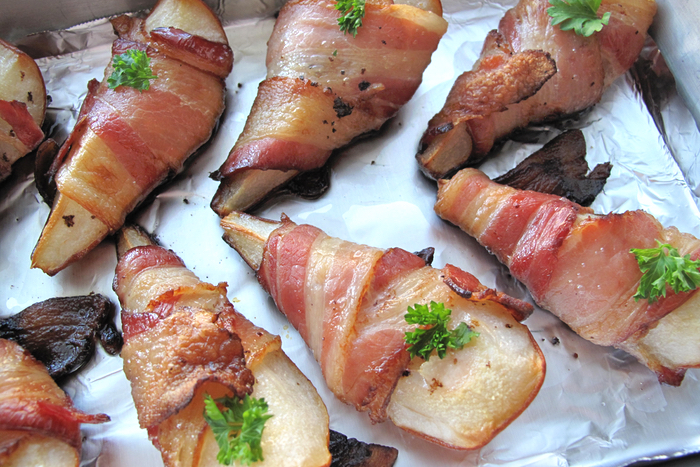 This soft and creamy salmon pâté tastes amazing on cucumber slices, carrot sticks, and tostones. Spoon it onto avocados for an extra supply of good fat! Bonus: This recipe freezes well.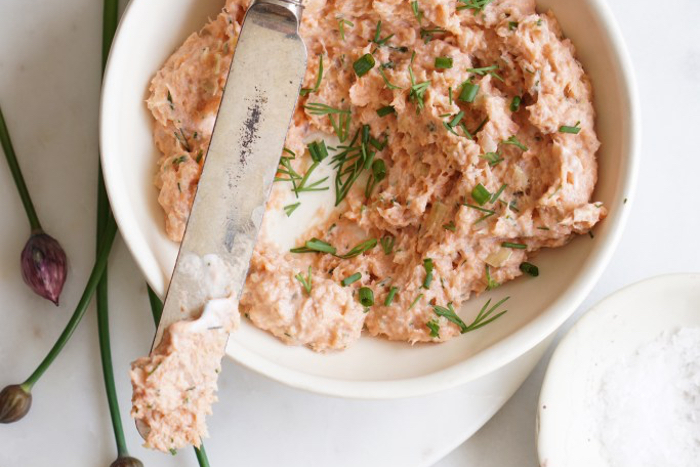 These fun little hand pies will take center stage at your Super Bowl party. Did I mention the filling? It's so good that I suspect a few spoonfuls might find their way into your mouth during prep time. Call it a Chef's Tax. Why not double the recipe and freeze half of it to serve later with mashed sweet potatoes – or just to make up for that Chef's Tax.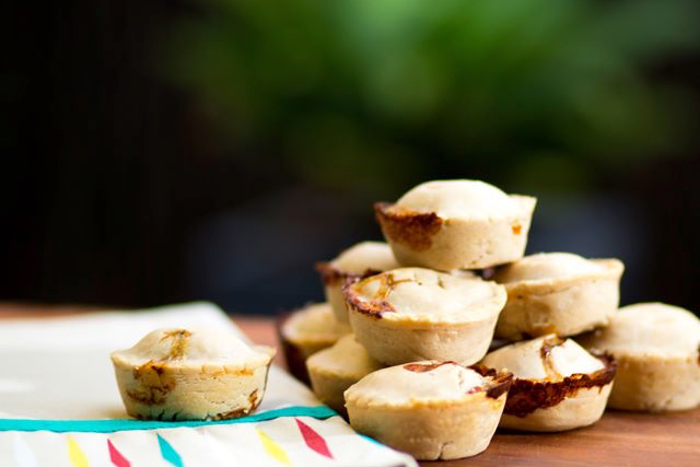 Do you miss those frozen party meatballs that you can throw into a slow cooker? So do I. Good news! This version is 100% AIP compliant and 100% succulent! OMG, wait until you taste this sauce!!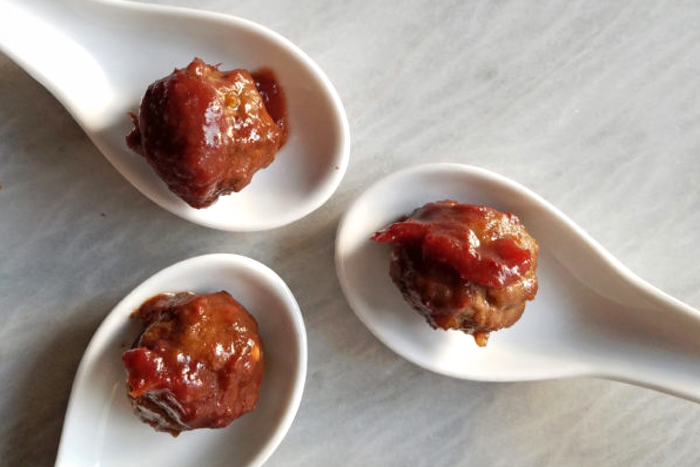 This is another comfort food that you simly must have on game day. Make sure you grab some for yourself because they will disappear quickly if left unattended! Eat them fresh out of the oven or cooled, they are delicious either way.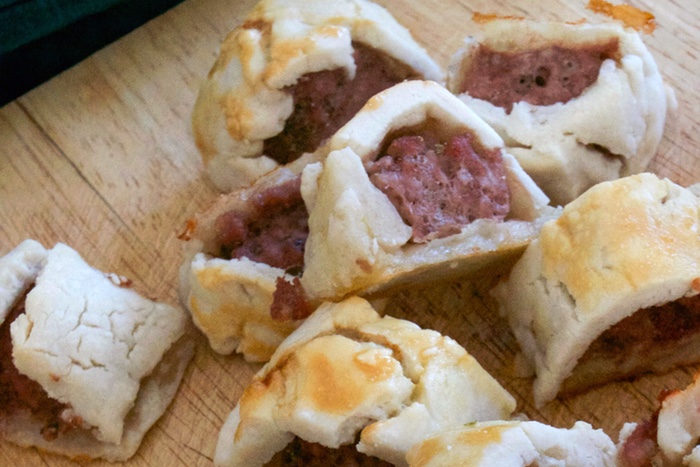 ---
Subscribe to my newsletter to receive more recipes and your free AIP Starter Kit!
---
Click it to pin it!