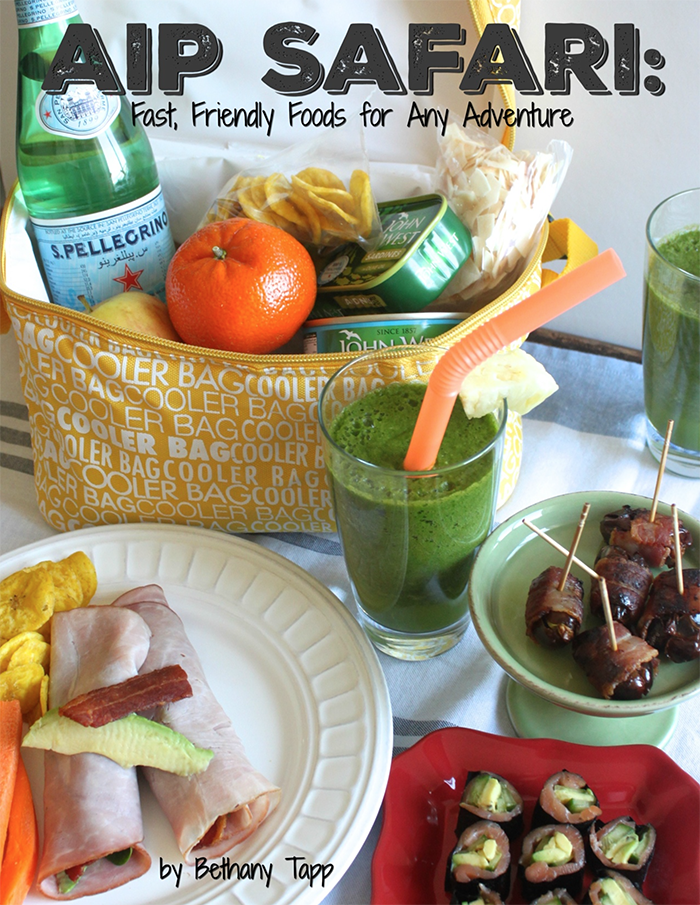 You don't have to book an actual African safari vacation to enjoy this lovely ebook from Bethany Tapp! AIP Safari is filled with fast and friendly foods for any adventure, whether you are going to the neighborhood park or traveling across the globe.
Bethany has Spondyloarthritis and has been able to successfully manage her condition (without the use of medication) thanks to the Autoimmune Protocol (also referred to as AIP). She is also the blogger extraordinaire at Adventures in Partaking where she enjoys sharing her favorite recipes, often inspired by her extensive travels.
Bethany lives now in Dubai, but she grew up in East Africa. As a young girl, she often traveled across the country with her family for days, enjoying wildlife spotting along the way. Since traveling on the Autoimmune Protocol often means a great deal of preparation and planning, Bethany tapped into the skills she learned during her childhood to teach us how to safely and efficiently travel on AIP (without forgetting to have some fun along the way!).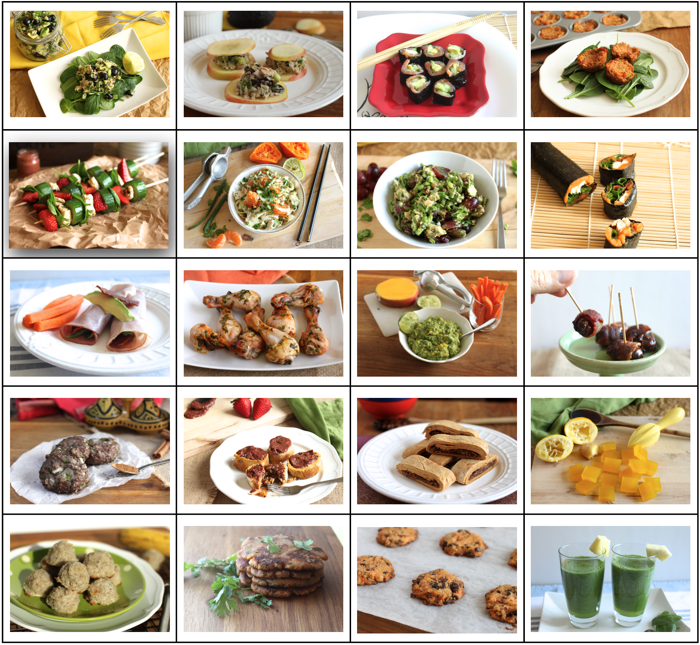 What I like the most about AIP Safari:
You will find a fun assortment of delicious travel-friendly recipes, from plate and fork recipes to handheld recipes and travel treats! These recipes are easy to prepare and pretty much all of them are on my favorites list!
Each recipe comes with a beautiful picture and storage tips to take it on the road.
I love the extras, including tips on how to pack food, road trip tips, air travel tips, road trip games, travel tools, and much more. The information provided is useful and entertaining at the same time. A great combination in my opinion!
For more tips on AIP travel, check out this post I wrote when I flew to North Carolina to meet some AIP blogger friends!
Bethany gave me permission to share the recipe for the Grape and Chicken Salad with you all!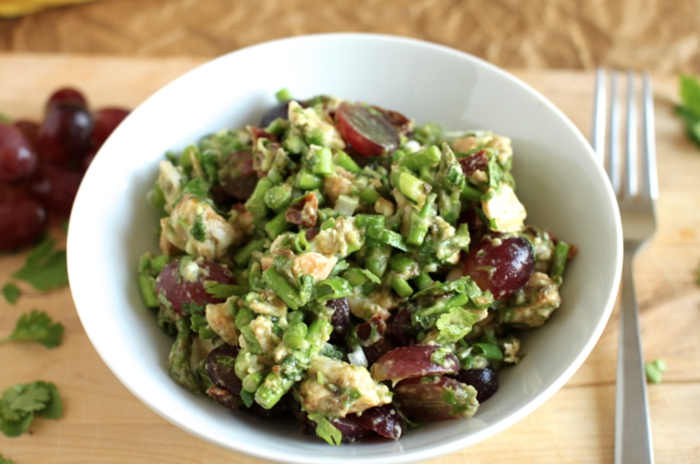 Prep time: 15 minutes | Serves: 2
Ingredients: 1/2 avocado – 1 tablespoon apple cider vinegar – juice of 1 lemon – 1/2 teaspoon sea salt – 2 tablespoons chopped cilantro – 6 mint leaves, chopped – 1/4 pound chicken (about 3/4 cup cooked chicken) – 1/2 cup chopped raw baby asparagus and/or finely diced celery – 1/2 cup red grapes, cut in half – 1 scallion, chopped – 2 slices of bacon, crumbled
Directions:
In a large bowl, mash avocado with a fork and mix in apple cider vinegar, lemon juice, salt, and chopped herbs.
Add chicken and veggies and stir well to combine.
If eating today, also add grapes and crumbled bacon.
If eating tomorrow or later, plan on adding grapes and bacon on the day you'll be serving.
Notes: This salad keeps well for up to 3 days in the refrigerator. Pack in an airtight container and put in a cooler with an ice pack. If you won't be eating this salad within the next 12 to 15 hours, store grapes and bacon separately.
This giveaway is closed. I am giving away one copy of the AIP Safari ebook to one lucky winner. All you have to do is leave a comment below (share a travel tip or a fun fact about your last AIP vacation!). This contest is open worldwide. A winner will be chosen randomly Friday April 28 at 8pm EST. You have 48 hours to claim your prize. If I don't hear back from you, the prize will be awarded to another contestant. Good luck everyone! And if you don't want to wait but would rather purchase your own copy now, click here.
Click it to pin it!