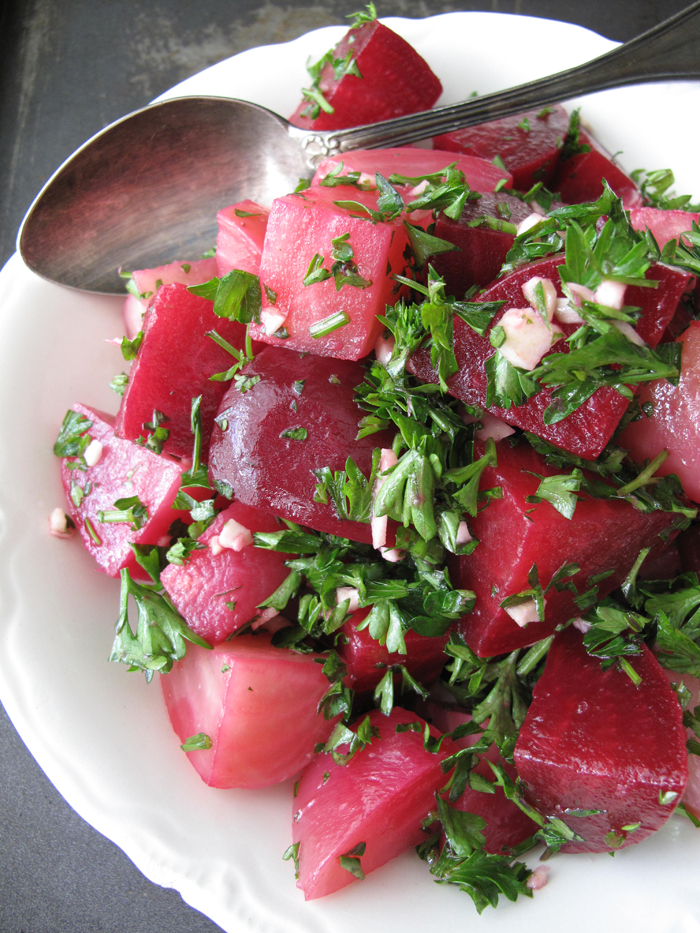 This paleo red beet salad is simply beautiful with its vibrant colors; and the combination of fresh parsley and garlic give an untraditional twist to this otherwise classic vegetable dish.  As you can see, you don't have to be a Gordon Ramsey to prepare wholesome and nutritious paleo meals!  Paleo (and the autoimmune protocol) is uncomplicated and favors seasonal fruits and vegetables.
Why is it better to eat seasonal produce? It is less expensive, has a better taste, and contains more nutrients, which we sorely need to heal our bodies.
How can we make sure we eat seasonal fruits and vegetables?
Eat what you grow in your own vegetable garden!
Shop local at farmers markets and small health food stores.
Buy a share in a CSA (Community Supported Agriculture).
Check out this handy guide to eating seasonally by Dr. Sarah  Ballantyne, aka The paleo Mom.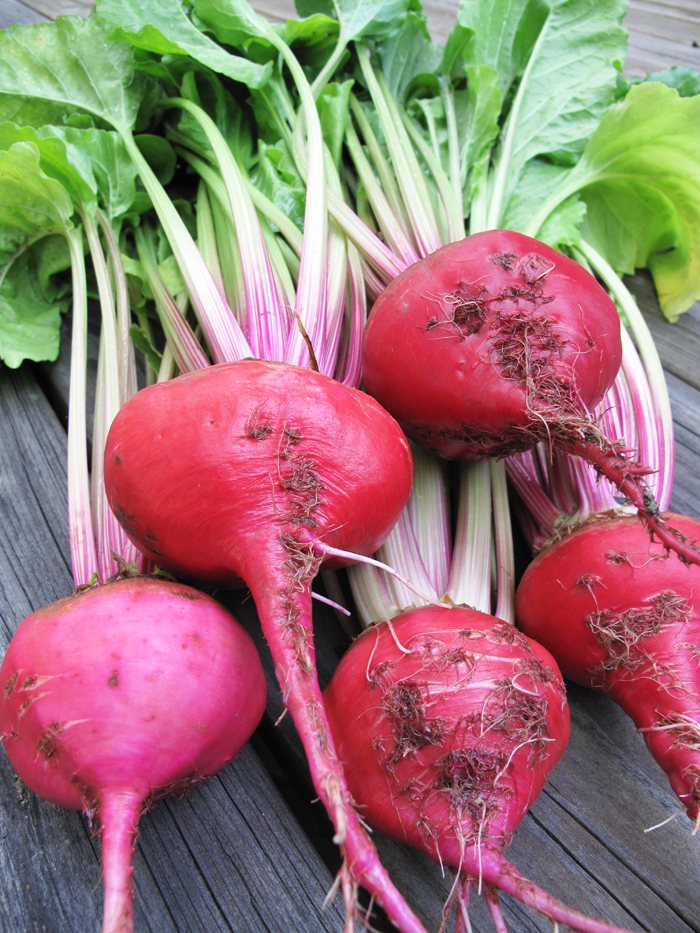 I harvested this splendid bunch of red beets from my vegetable garden.  Since I had fresh parsley and garlic on hand in my refrigerator, I whipped up this refreshing beet salad and served it with a big load of red lettuce, cold chicken and avocado!  If you follow me on Instagram, you can probably scan my feed to find this meal!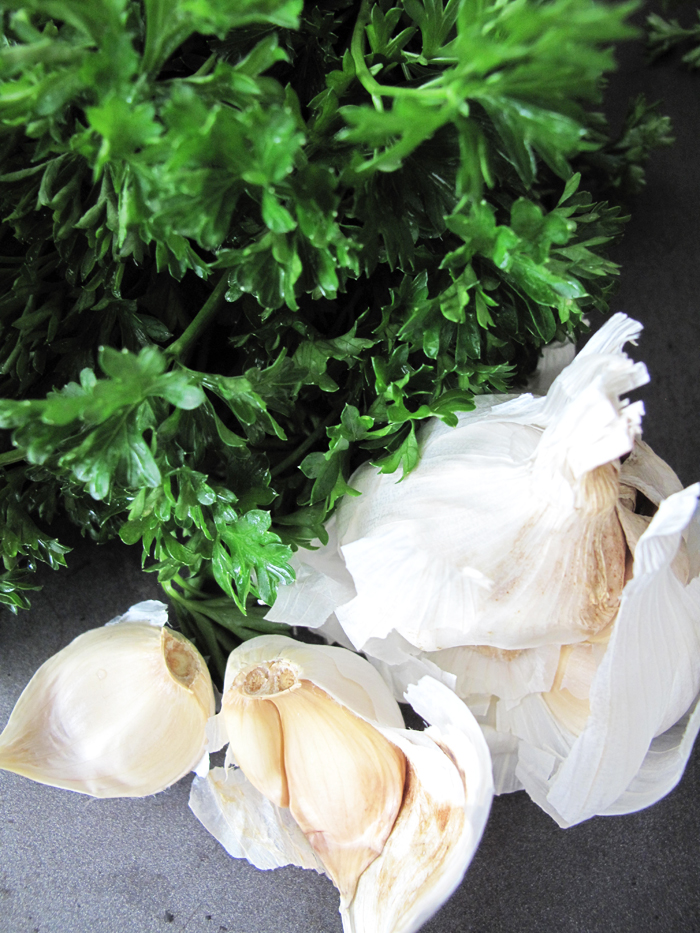 Tips and tricks
Budget saving tip: did you know that you can also eat the green leaves from the beet plant?  Don't throw them in the trash!  They are delicious served raw mixed with other lettuce leaves, or lightlty sautéed in olive oil.

AIP / Red Beet Salad with garlic and Parsley
Sweet and savory beet salad with vibrant colors!
Cuisine:
Autoimmune Protocol - AIP
Ingredients
4 cups diced cooked beets
1/3 cup fresh parsley, chopped
2 cloves of garlic, minced
1/2 TBSP olive oil
1 TSP apple cider vinegar
1/4 TSP salt
Instructions
Cut the greens off the end of the beets, leaving a 1 inch stem. (keep the leaves to eat later!)
Cover in water and boil until tender (35 to 40 minutes).
Let the beets cool down, cut the small stems, peel the skin off and dice in 1/2 inch cubes.
In a bowl, combine the beets with salt, vinegar, olive oil, chopped parsley and minced garlic.
Serve chilled.
Bon appétit!