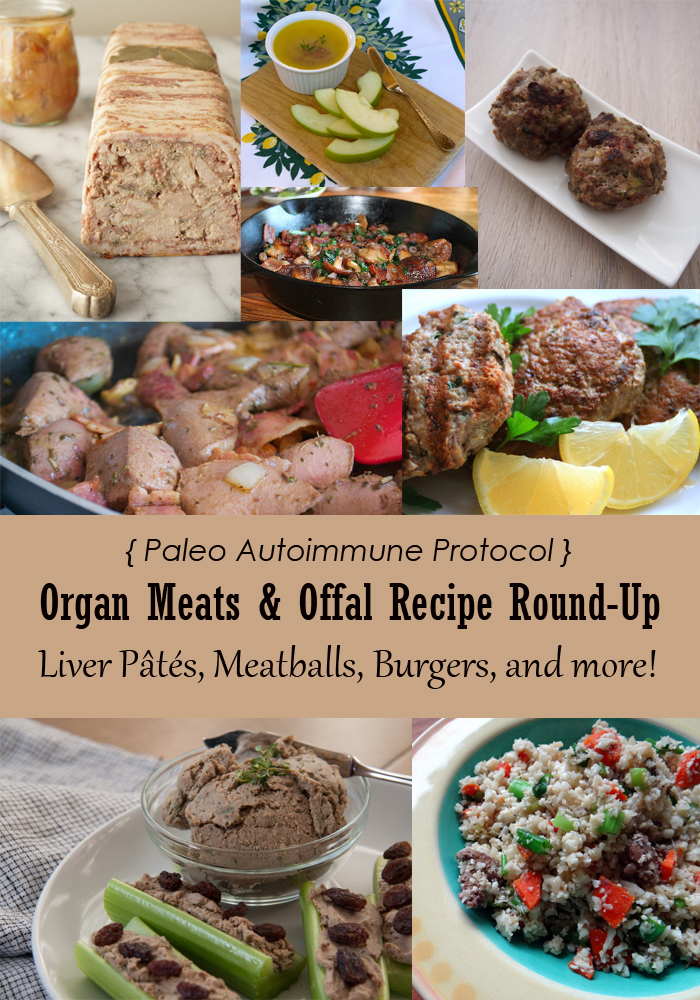 You know it is good for you but you are not sure where to start?  That is pretty much how everyone feels about organ meats and offal!  Sarah Ballantyne, aka The Paleo Mom, has written extensively on the subject of organ meats and nutrient density.  She says "organ meats are the most concentrated source of just about every nutrient, including important vitamins, minerals, healthy fats and essential amino acids."  No wonder organ meats are considered a super-food on the autoimmune protocol!
Don't miss the noteworthy article written by Rory, at The Paleo PI, about why we should all be eating more organ meats.  He even came up with a creative offal rating scale to help you decide where to start!
Try eating offal once or twice a week if you can and choose an organic, grass-fed source if possible.  I would recommend that you start with a simple pâté and work your way up from there!  Down below is a list of organ meats recipes gathered from AIP bloggers.  Their talent and creativity in the kitchen will help you choose which recipe is best for you.
Liver pâtés
Meatballs, burgers, and more!
For more organ meat inspiration, check out the Organ Meat Makeover ebook by Gabriella Schneider!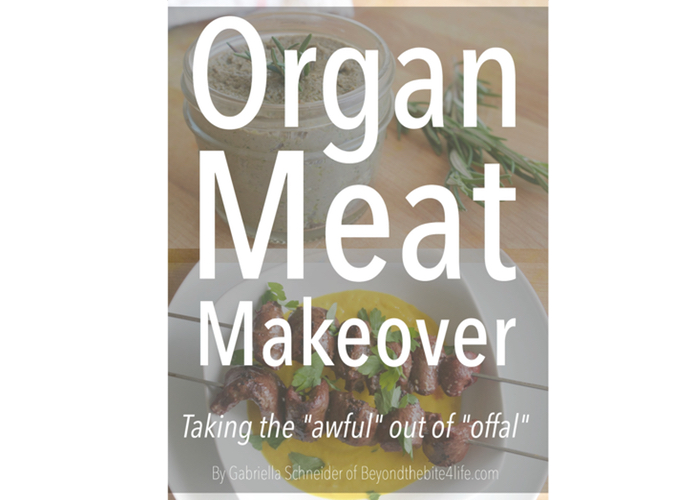 ---
This post has been shared on the following link parties: Fat Tuesday – Natural Family Friday –