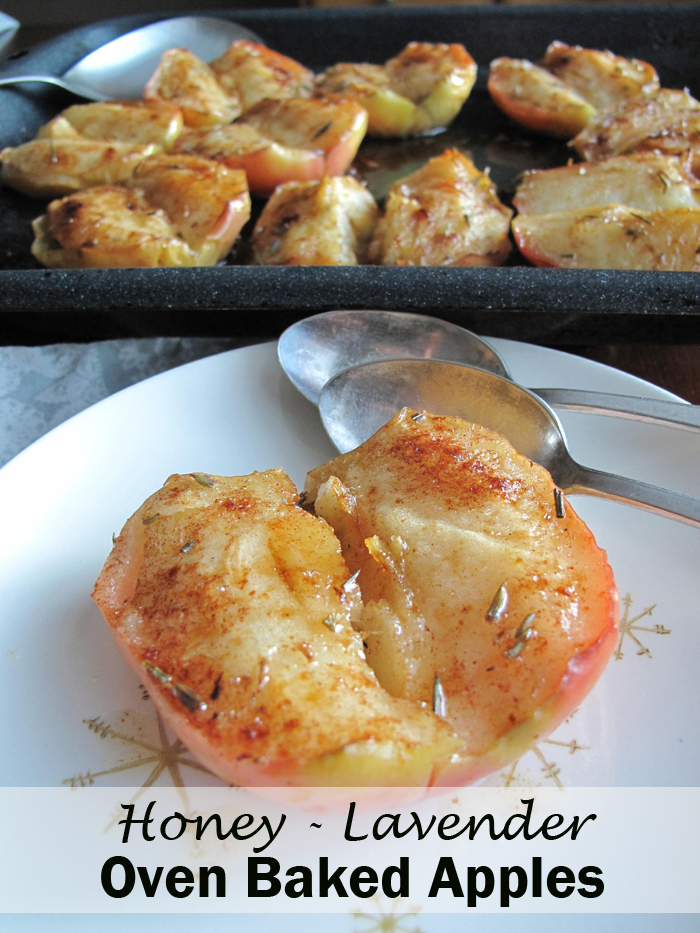 Oven baked apples are a delicious and healthy treat to satisfy your sweet cravings.  Sweetened with honey, perfumed with lavender
and cinnamon
, they make the perfect autoimmune protocol dessert to enjoy anytime.  They do not require a lot of preparation!  You can pop them into the oven as you start your meal, and they will be ready by the time you are done eating.
Besides the Granny Smith variety, you can use pretty much any kind of apples for this dessert. I buy mine at Costco.  They are selling right now these huge trays of organic Honey Crisp and Gala apples.  Since fruit consumption is unpredictable at our house, I sometimes end up with too many apples and they loose their pristine look.  Instead of throwing them away, you can give them a second life with this recipe!
OVEN BAKED APPLES
HONEY – LAVENDER – CINNAMON
KID-FRIENDLY
SIMPLE & EASY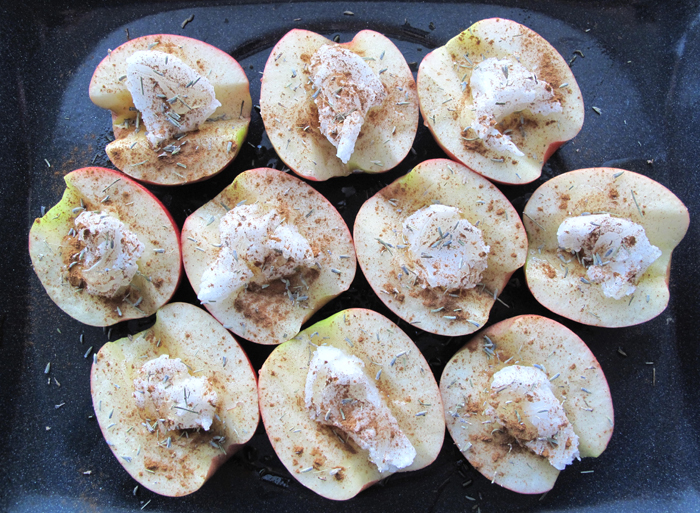 Oven bakes apples are an old classic for sure, but you can make them special by adding a few choice ingredients.  I like to drop a generous dollop of coconut oil
in the center of the apple, then sprinkle cinnamon and lavender to taste.  A little drizzle of honey
to finish up and you've got yourself a warm and comforting dessert without too much effort!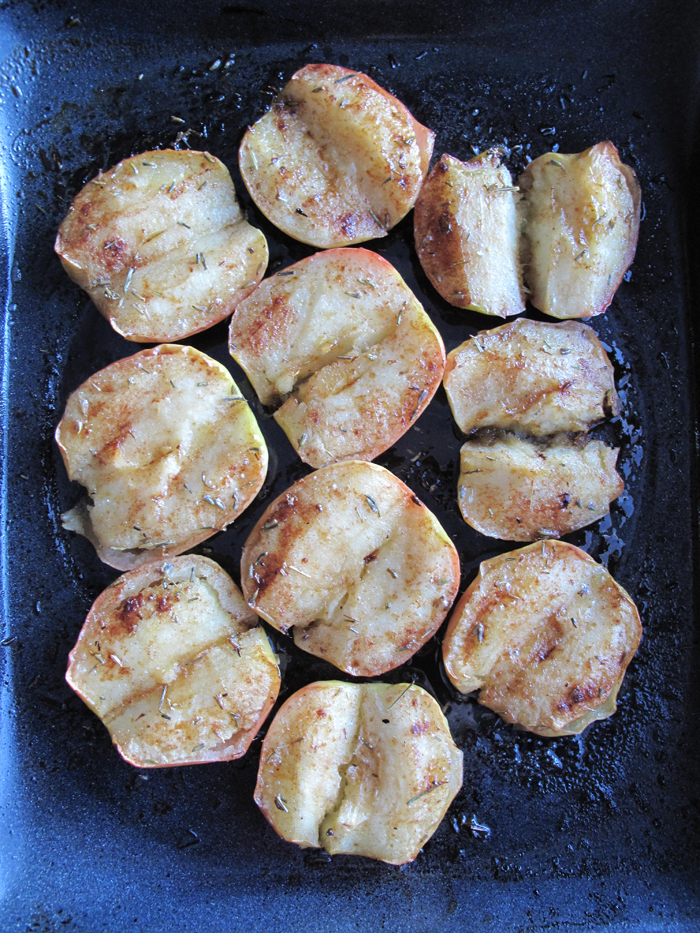 Be careful with the lavender though, a little bit goes a long way, especially if you lavender is really fresh!  Lavender is very fragrant and you only need a little pinch to impart a lot of flavor.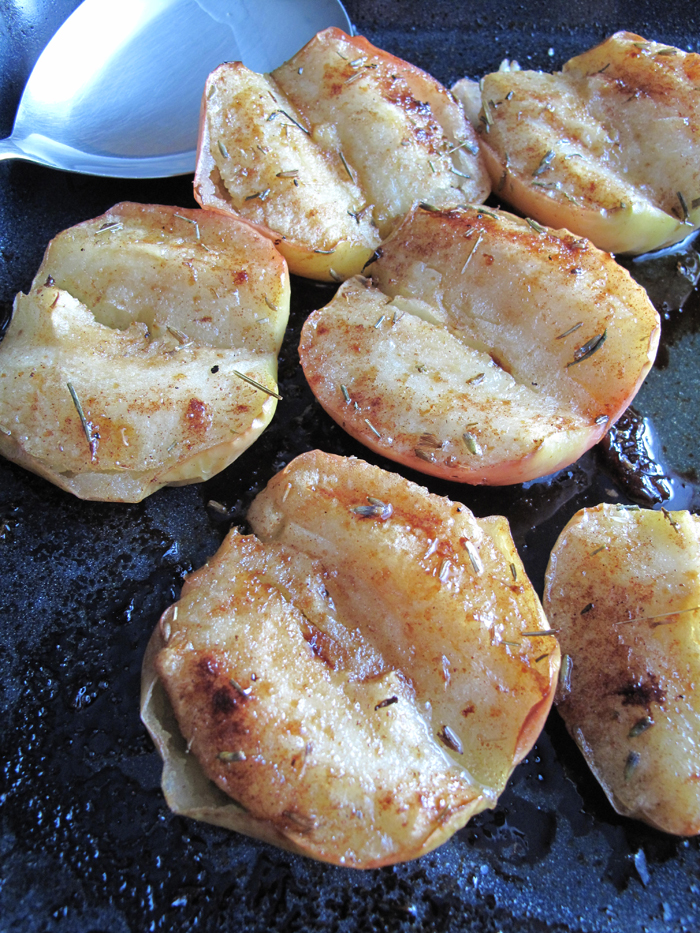 AIP / Paleo Honey Lavender Oven Baked Apples
This recipe is 100% autoimmune protocol compliant.
Cuisine:
Paleo Autoimmune Protocol
Instructions
Preheat the oven to 400 degrees F.
Place the apples, face up, in an oven safe baking dish (I use a broiler pan).
For each 1/2 apple, add 1/2 TBSP coconut oil, 1/2 TSP honey, a sprinkle of cinnamon, a pinch of lavender.
Bake in the oven for 35 minutes, or until the apples are tender.
Baste occasionally the apples with baking juices.
Bon appétit!
This oven baked apples recipe has been shared on the following carnivals and link parties:
Fat Tuesday
–
Real Food Wednesday
–
Allergy Free Wednesday
–
Phoenix Helix AIP Recipe Roundtable
–
Natural Family Friday
–
Awesome Life Friday
.
---
This post contains affiliate links.  Click here to read what it means.