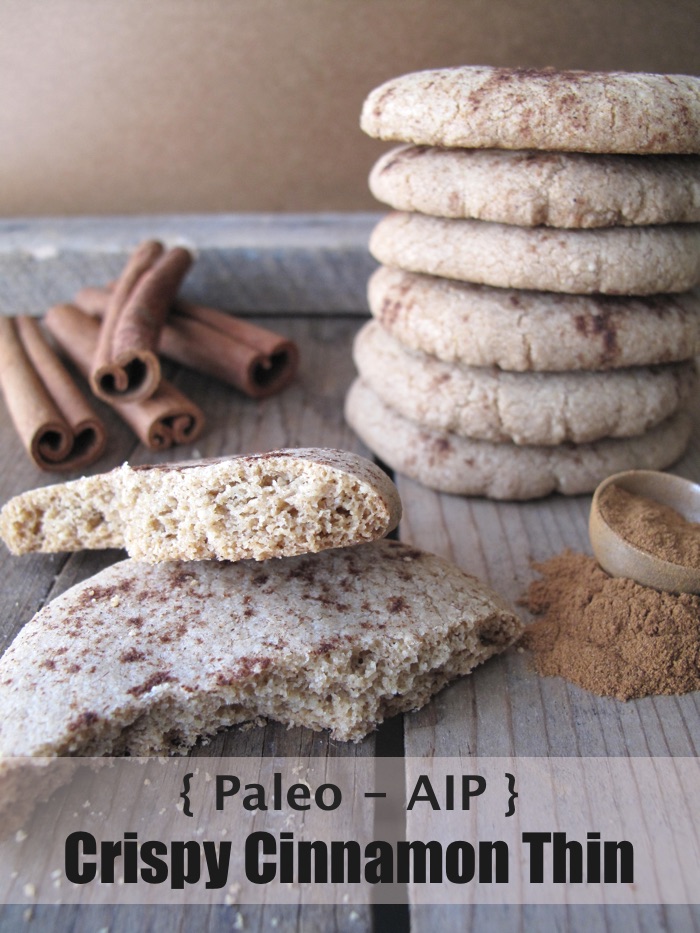 Sometimes I love to munch on a soft and chewy cookie, and sometimes I need something crispy and crunchy that I can dip into my cup of tea!  These cinnamon thin cookies are exactly that!  Deliciously flavored with a hint of cinnamon, you won't believe how utterly delicious these cookies are.  Light and crisp, without being crumbly, they are the perfect companion for a nice cup of tea in the middle of the afternoon!
If you are already familiar with the autoimmune protocol, you know that a good number of AIP baked goods are made with coconut flour.  Recently I started to notice some abdominal discomfort when eating treats made out of coconut flour.  So I decided to look around for another safe alternative flour that I could bake with.  And I found tigernut flour
!
Tigernuts are not actually nuts but small root vegetables.  Tigernuts are an important source of resistant starch, an essential prebiotic fiber that resists human digestion and becomes fuel for our probiotics.  Paleo and autoimmune protocol compliant, tigernut flour is incredibly good for our gut and a great all-purpose AIP flour to bake with.
I got great results baking with tigernut flour
.  Compared to coconut flour or sweet potato flour, tigernut flour has a more neutral taste, produces drier and less dense baked goods, and the final result is light and holds together very well.
I have been using the Organic Gemini tigernut flour
so far and I am really pleased with their products.  It is paleo, AIP, vegan, nut and gluten free, organic, and non-gmo. You can purchase it online on their website, or on Amazon.  They are also selling their products in select Whole Foods stores on the East coast.
Cinnamon Thin Cookies
Light and crispy
coconut-free
egg-free, nut-free, gluten-free, grain-free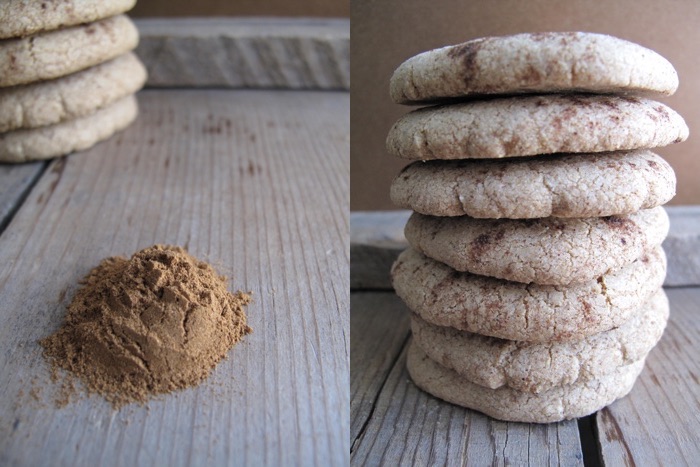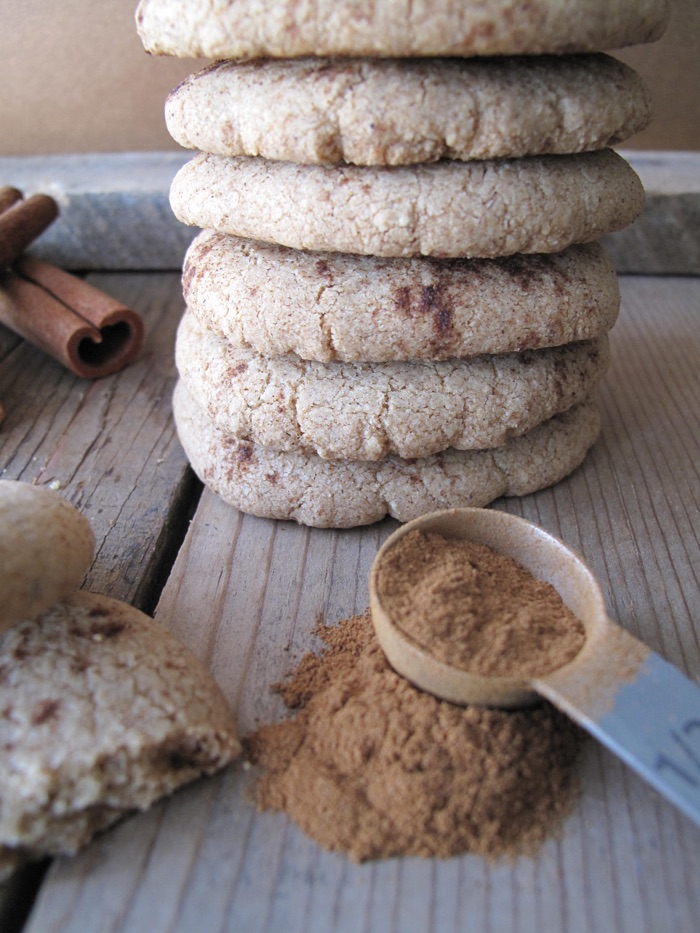 AIP / Paleo Crispy Cinnamon Thin Cookies - Coconut-free
This recipe is 100% autoimmune protocol compliant.
Cuisine:
Paleo Autoimmune Protocol
Instructions
Warm up the oven to 350 degrees F.
In a large bowl, mix together the tigernut flour, arrowroot flour, baking soda, salt, and cinnamon. Set aside.
In a small dish, melt the palm shortening (45 seconds in the microwave) and add the maple syrup. Mix well.
Sprinkle the gelatin powder over the liquid and whisk for a few seconds, making sure there is no clump.
Pour the liquids over the dry ingredients and mix well with a spatula until your form a homogeneous dough.
Use a tablespoon to scoop out small portions of cookie dough. First roll the dough between your hands to form a ball, then gently flatten into a cookie.
Arrange the cookies on a parchment lined baking sheet. The cookies will spread just a little while baking.
Bake in the oven for 12 minutes.
Bon appétit!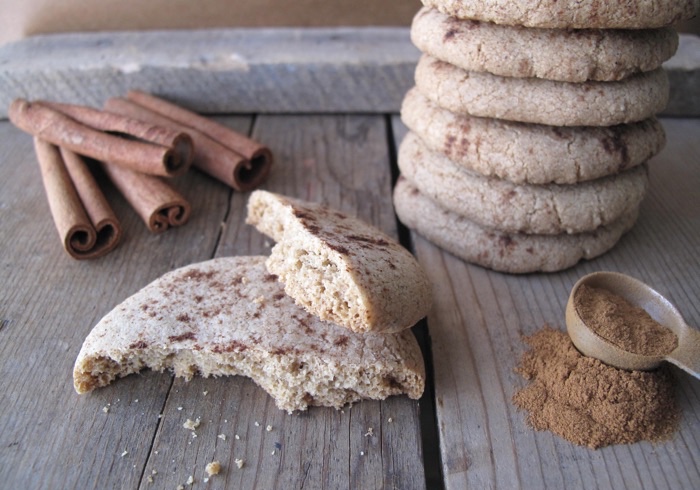 The recipe for these cinnamon thin cookies has been shared on the following link parties: Fat Tuesday – Allergy Free Wednesday – Paleo AIP Recipe Roundtable – Natural Family Friday – Paleo AIP Recipe Roundtable –
---
This post contains affiliate links.  Click here to read what it means.