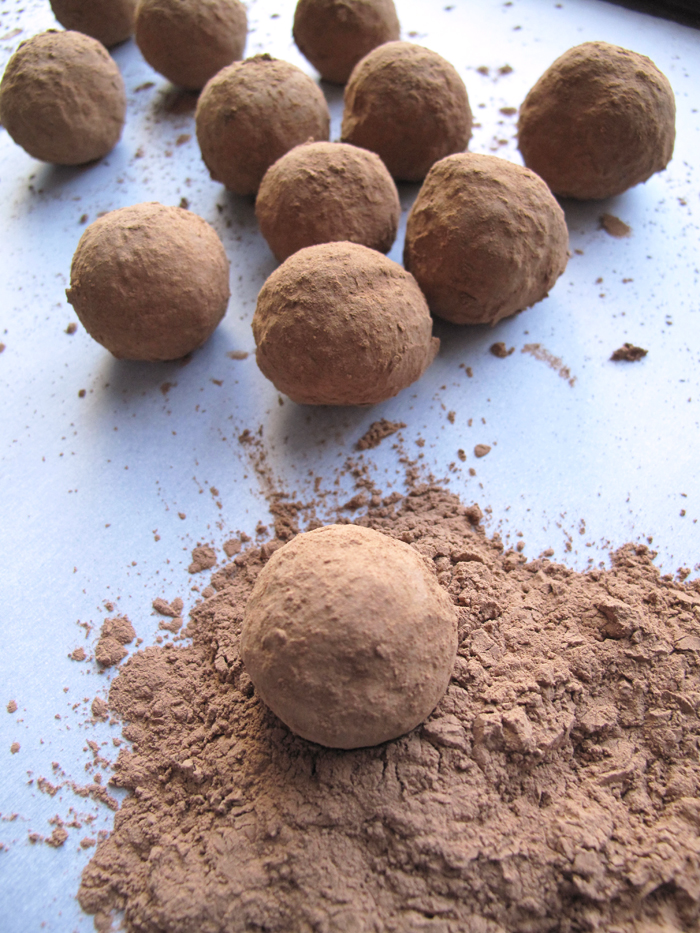 Yes, these blissful little truffles can be yours!  There, I said it right off the batch.  Now you can let your imagination run wild at the idea of savoring these scrumptious coconut and carob truffles.  Be prepared for an intoxicating experience that you will want to repeat over and over again.   Are you still there with me?  In short and without any literary fluff, these carob
truffles are crazy good and will bring a little dose of sweetness into your life.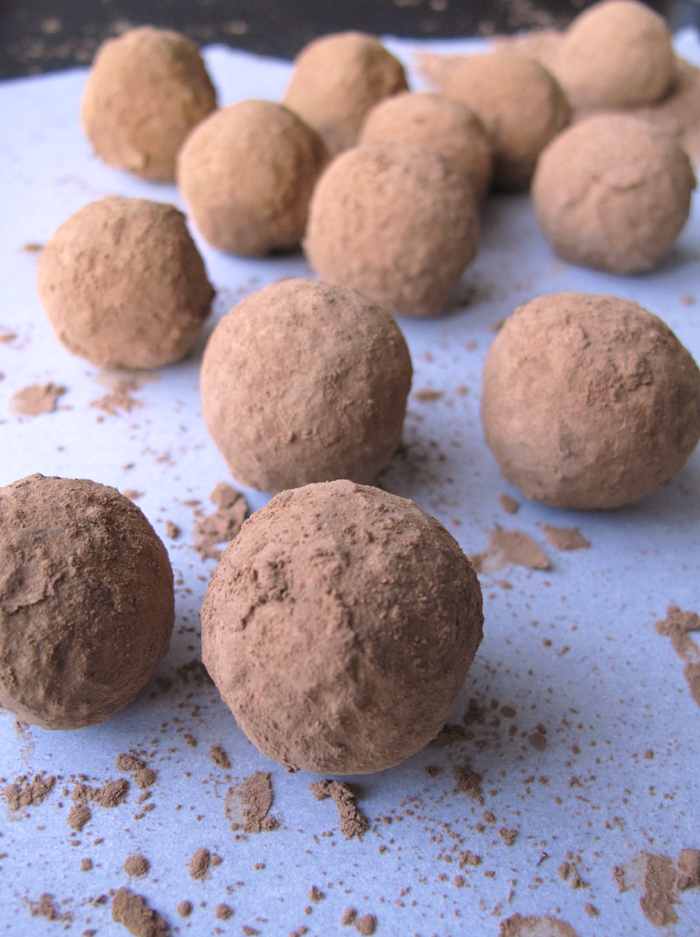 This recipe is an adaptation from Adriana's brazilian coconut truffles at Living Healthy With Chocolate.  I adjusted the ingredients to make these amazing truffles autoimmune compliant and added some carob
powder as well.  Now they look chocolaty and decadent!
If you can eat chocolate, Adriana's website is amazing; one can spend a lot of time just drooling in front of her pictures!  However, if you are following a strict autoimmune protocol diet (like me), I would advise you to stay away from chocolate.  Chocolate
is very high in phytic acid which, if consumed in excessive quantity, is known to increase gut permeability and feed bacterial overgrowth.  Sorry for raining on your parade!  But it's all right since we can console ourselves with carob!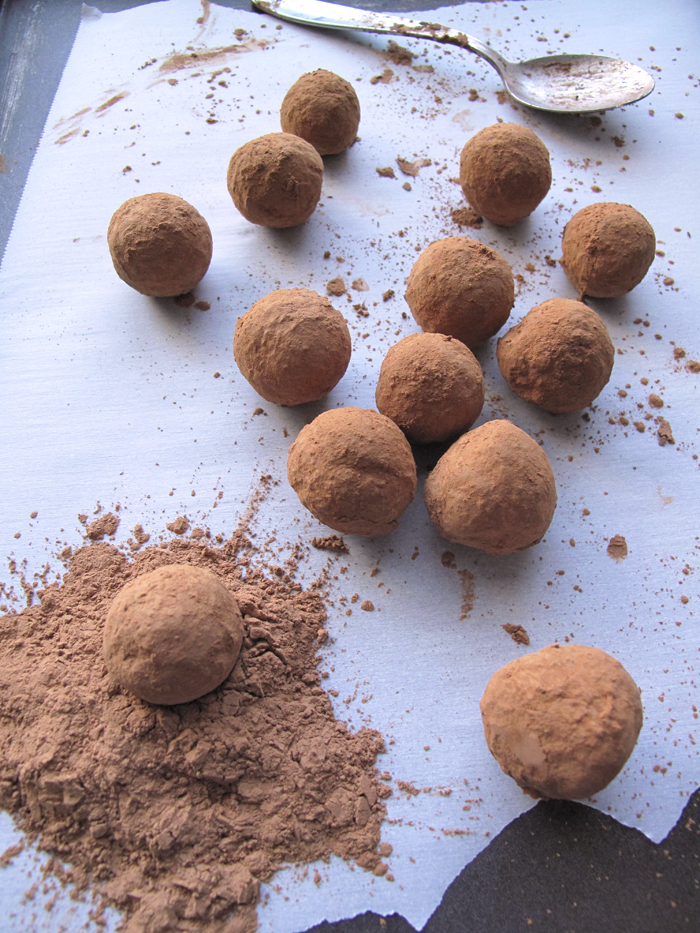 As you read the recipe below, you will realize that the coconut milk
needs to simmer for 2 hours on medium-low heat.  Don't be alarmed by the cooking time; once the mixture reaches the simmering point (which means very low bubbles forming on the surface), you can leave it alone and do something else in the meantime.  You don't have to stand constantly by the stove top to keep an eye on the process.  I usually come back to the kitchen and stir the mixture about 4 times total.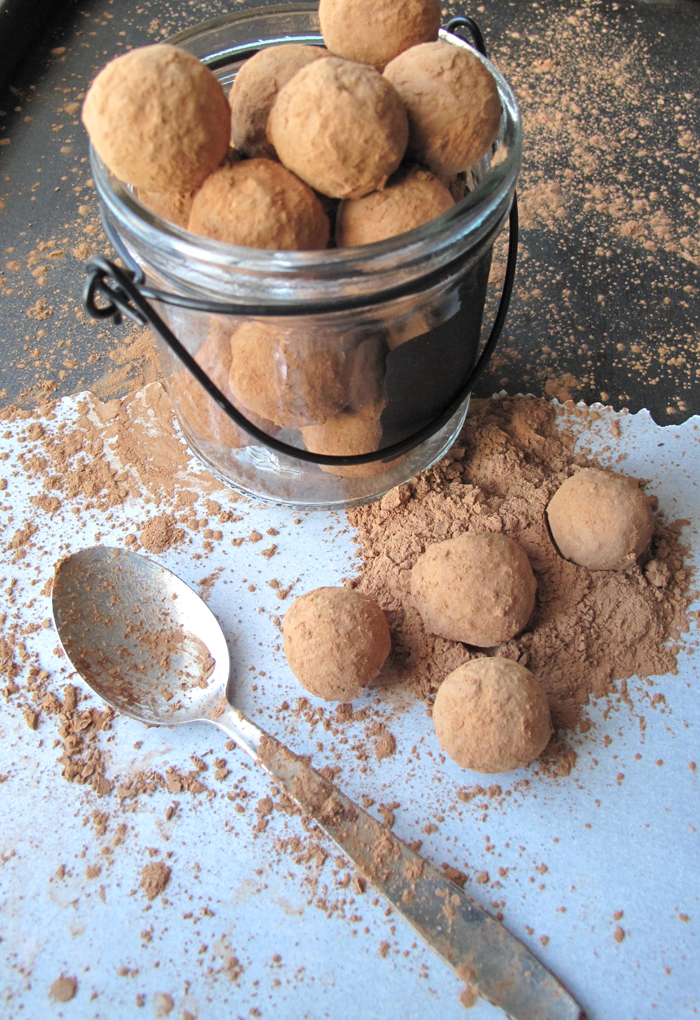 Remember, making these carob truffles is a labor of love!  I give you my promise, you won't regret it.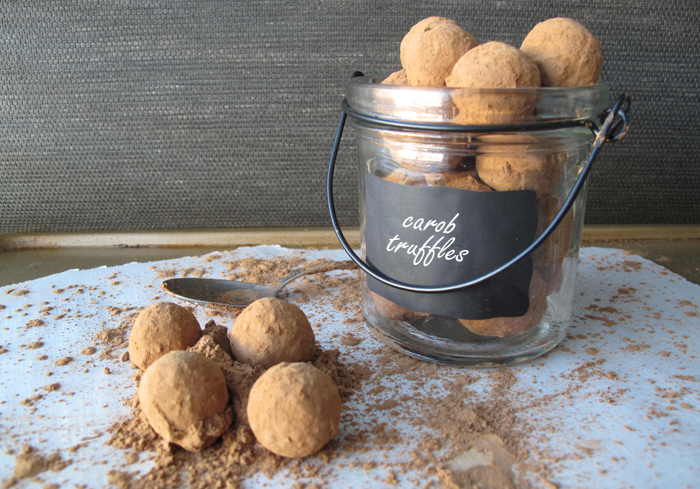 AIP / Paleo Coconut and Carob Truffles (dairy-free & nut-free)
Cuisine:
Autoimmune Protocol - AIP
Instructions
Blend the coconut milk, honey, and vanilla extract in a sauce pan.
Bring to a boil, then simmer on medium-low heat for 2 hours, stirring the mixture once in a while.
After 2 hours, the liquid will take on a dark caramel color and become thicker (the consistency of mayo).
Turn off the heat and add the shredded coconut and 2 TSP of carob powder. Mix well.
Let cool down and refrigerate for at least 2 hours. The paste need to be really cold before you roll it. You can even let it overnight in the fridge.
Prepare on the side a small bowl with carob powder that you will use to coat the truffles at the end.
Remove from the fridge.
Take small portions of the coconut paste with a teaspoon and start forming little balls by rolling the mixture between your hands.
Immediately roll the balls in carob powder. Make sure the truffles are well covered.
Store in a closed lid container in the fridge until ready to eat.
Bon appétit!
Notes
The coconut milk needs to simmer for 2 hours, but doesn't require any special care during that time. You can easily leave it on the stove top and do something else in the meantime!
This post has been featured on
Fat Tuesday
–
Real Food Wednesday
–
Phoenix Helix AIP Recipe Roundtable
.