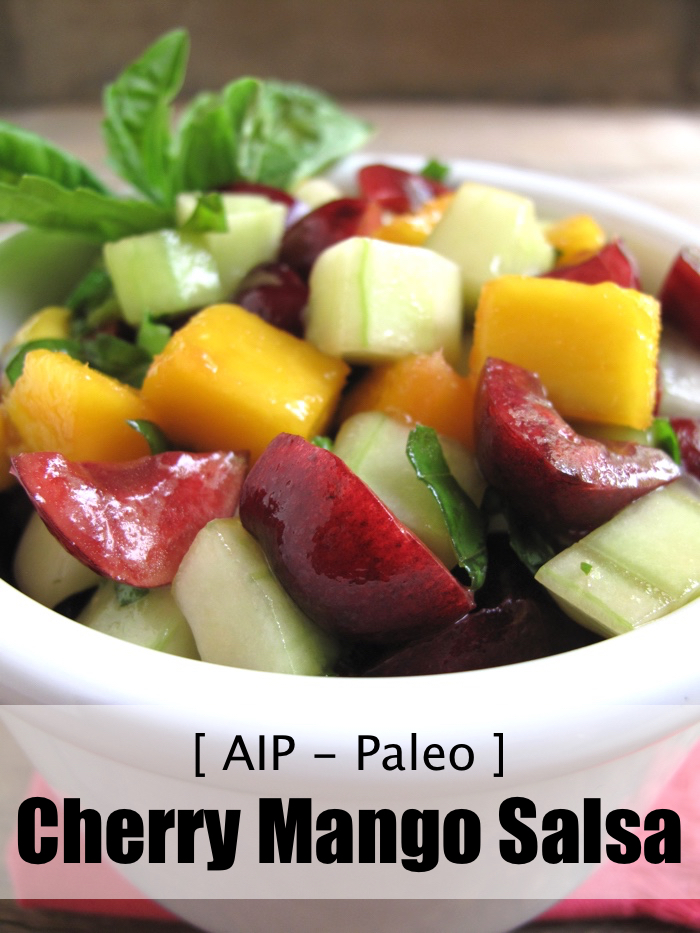 This cherry – mango salsa side dish is the perfect accompaniment for your summer barbecues.  Colorful, fresh, and tasty, this fruit and vegetable salsa goes well with any kind of grilled meat.  Serve with a big leafy green salad.
Kitchen tip: this salsa will keep for 24 hours in the refrigerator, but no longer.
PALEO & AIP
CHERRY MANGO SALSA
COLORFUL SIDE DISH
BBQ & GRILLING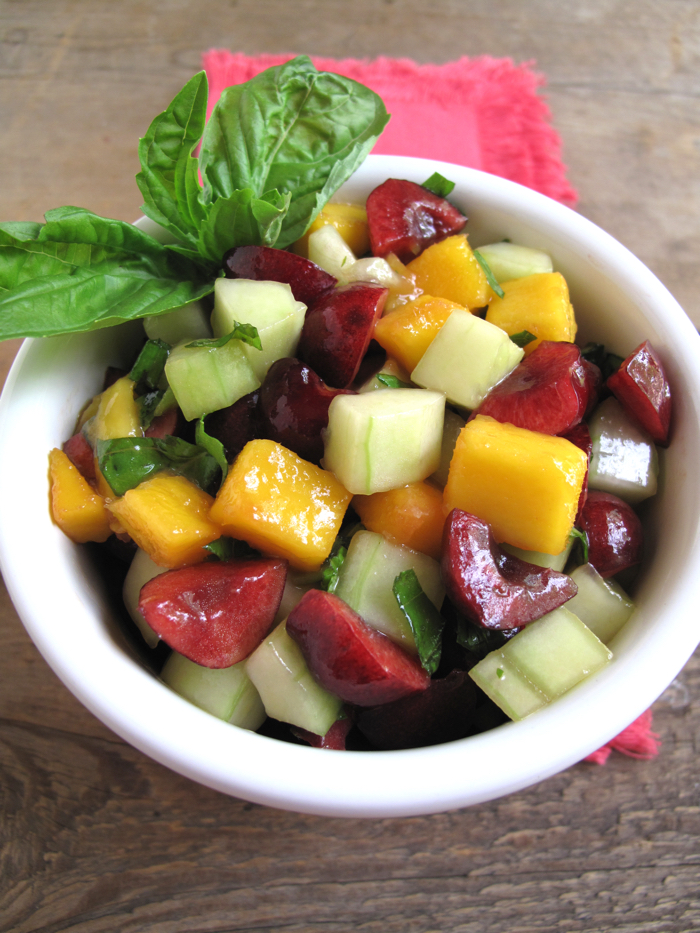 AIP / Paleo Cherry Mango Salsa
This recipe is 100% autoimmune protocol compliant.
Cuisine:
Paleo Autoimmune Protocol
Ingredients
3 cups English cucumber, seeded and chopped (about 1 large)
1 3/4 cup mango, peeled and chopped (1 big mango)
3 cups cherries, pitted and chopped (approx. 1 lb)
1 cup roughly chopped fresh basil
2 TBSP extra virgin olive oil
1/2 TBSP apple cider vinegar
1/2 TSP fine sea salt, or more to taste
Instructions
Place all the ingredients in a big bowl and mix well.
Serve chilled.
Bon appétit!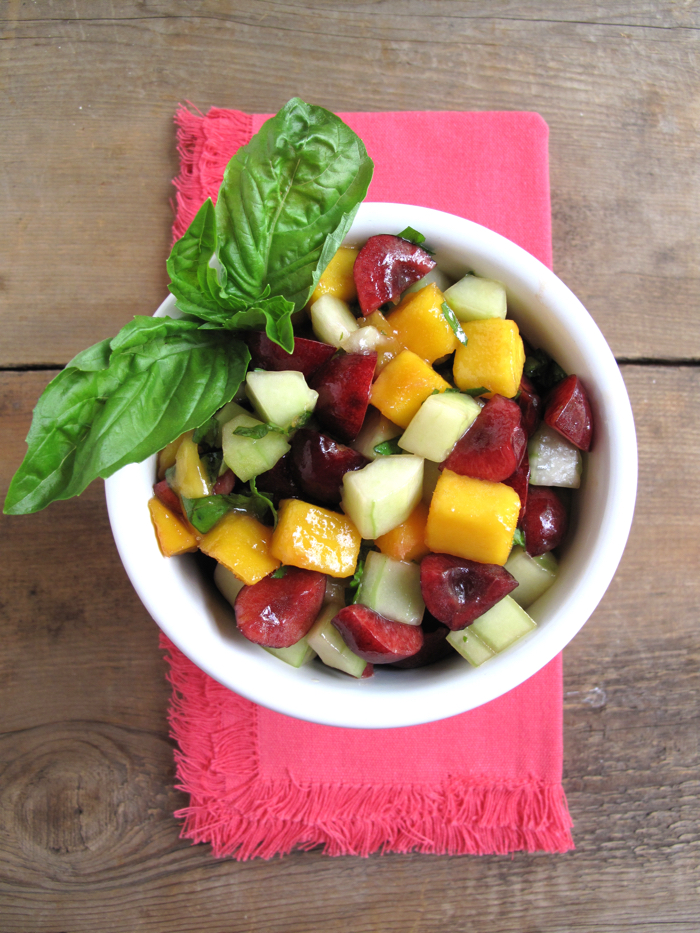 This cherry mango salsa recipe has been shared on Paleo AIP Recipe Roundtable.
---
This post contains affiliate links.  Click here to see what it means.