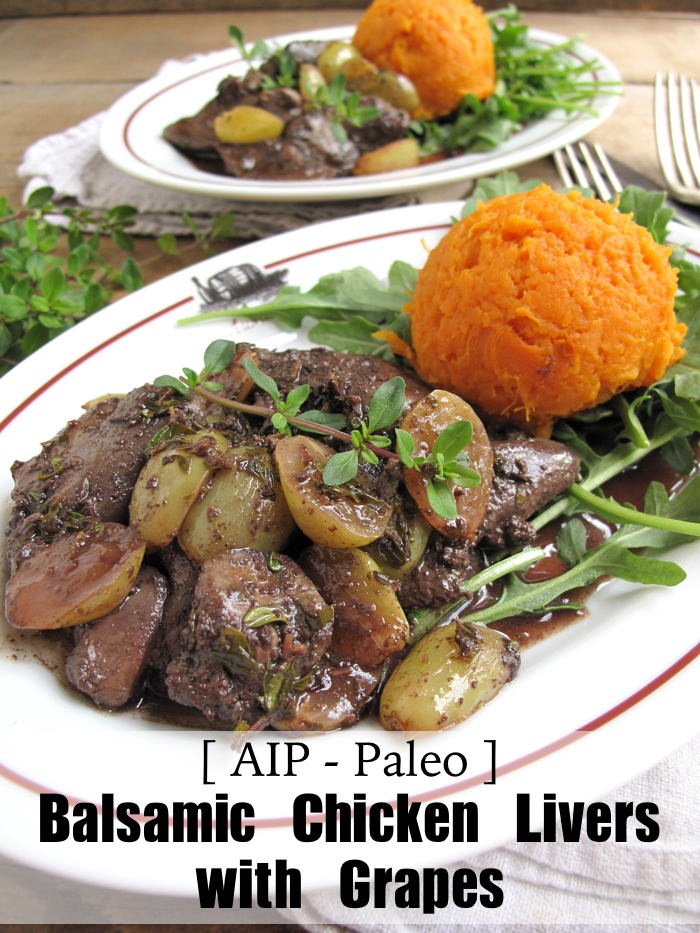 As you well know, the paleo autoimmune protocol is not just about removing inflammatory foods from your diet.  It is also essential to ADD a wide variety of quality, nutrient-dense foods to promote deep healing.  Organ meats, or offal, are the most concentrated source of just about every nutrient, including the vitamins and minerals that are frequently lacking in those with autoimmune disease. (Sara Ballantyne, "The paleo Approach",194-196).  So get your offal on because it is one of the best way to make sure you are getting all the nutrients you need to heal and function properly!
Another perk is that organ meats are way less expensive than muscle meat.  I buy my chicken liver at our local Vitamin Cottage – Natural Grocers at $2.79 per pound.  What a steal!
While the recommendation of The Paleo Mom is to eat offal at least 4 times a week, it can be difficult for you to eat organ meat even once a month!  You are not alone in your struggle.  A reasonable goal to start with would be to eat offal once a week, and build up from there.  There are many recipes already to help you get started.  Rest assure that you will get used to the taste and texture of offal. 
In an effort to help you eat more organ meat, I developed a new tasty recipe using white grapes, chicken liver, and a delicious balsamic sauce!  Give it a try and leave me a comment to let me know how much you love it!
Balsamic Chicken Livers
with Grapes
Organ meat – Offal
High Nutrient Density
Kitchen tip: chicken livers don't do well when reheated so it is best to eat this dish right away.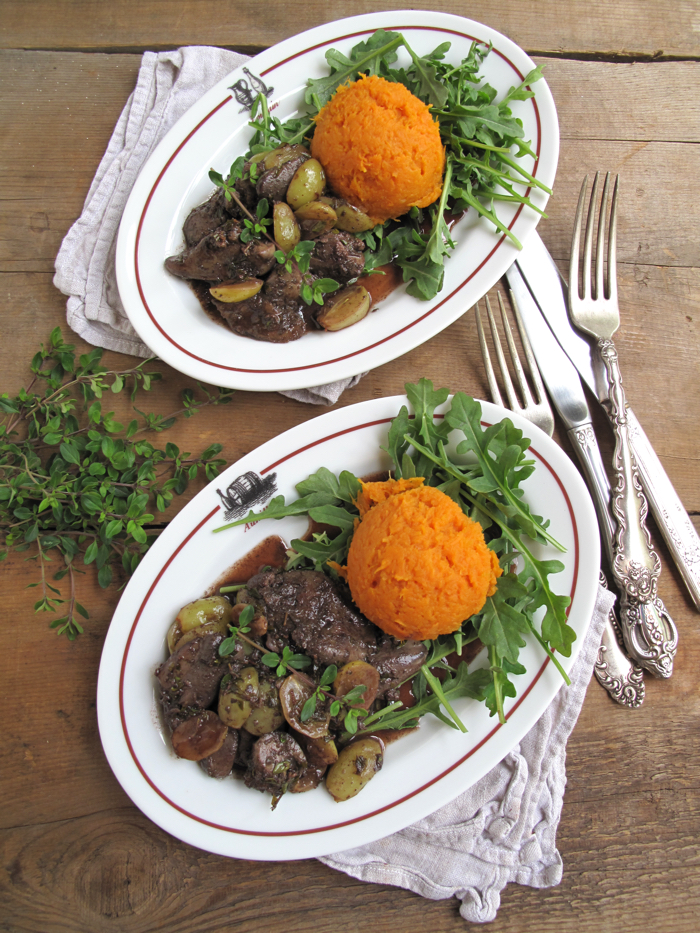 AIP / Paleo Balsamic Chicken Livers with Grapes
This recipe is 100% autoimmune protocol compliant.
Cuisine:
Paleo Autoimmune Protocol
Instructions
Rinse the livers under cold running water and pat dry. With a small sharp kitchen knife, remove all the "white stuff" that might still be attached to the liver and cut the meat into big chunks.
Warm up the olive oil in a large skillet over medium-high heat. Add the livers and 1/4 tsp salt or more to taste. Cook for 5 minutes, turning the meat over mid-way.
Scoop the meat out of the skillet with a slotted spatula. Keep livers on the side.
Turn the heat down to medium and add the balsamic vinegar, grape juice, thyme, and salt. Scrape the bottom of the skillet and mix with the liquid.
After a minute, add the grapes to the skillet, cover and simmer for 6-7 minutes.
Remove the skillet from the heat, add the livers back and mix well to coat them with the sauce. Cover and wait 5 minutes before serving.
Serve right away with some baby arugula salad and mashed sweet potatoes.
Bon appétit!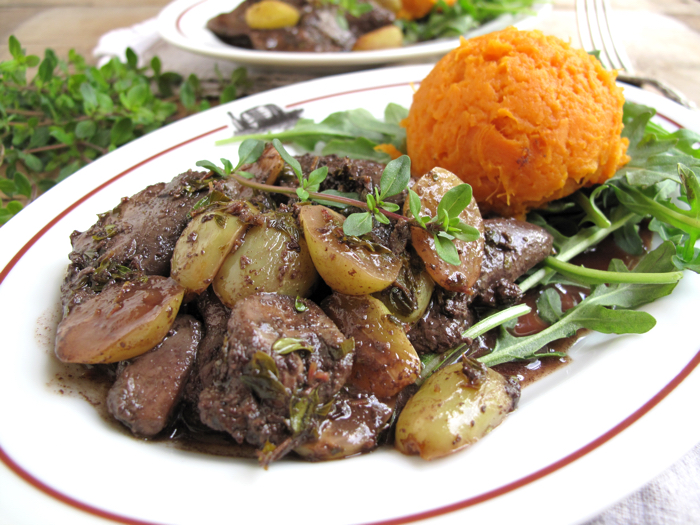 ---
This Balsamic Chicken Livers recipe has been shared on the following blog carnivals: Paleo AIP Recipe Roundtable –