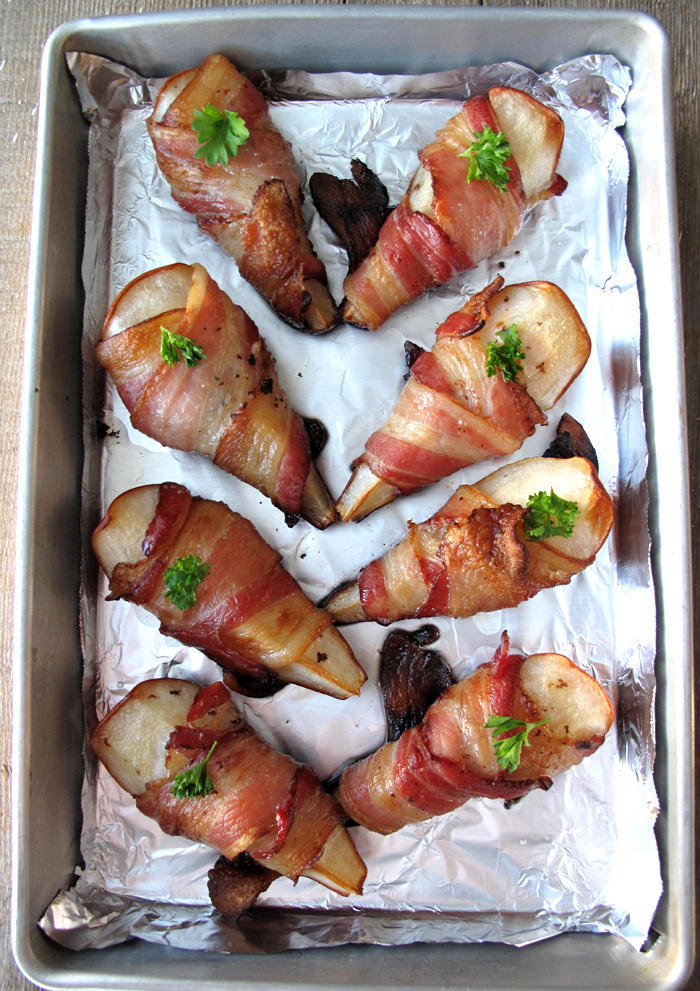 These paleo bacon-wrapped pears are super easy to make and so delicious!  If you are following me on Instagram, you probably saw me eating these for breakfast on a couple of occasions.  That's because they are so good, anytime of the day!
Speaking of Instagram, I find this app really useful; I am using it as a visual food diary where I post pictures of all my meals.  It is a good way of keeping track of my food intake, which can give me valuable clues as to what my triggers are in case I have a flare.  If you have started the autoimmune protocol only recently and are still figuring out this whole AIP business, my feed will give a sense of what it is like to eat AIP on a daily basis.  I would love to see you there; my Instagram username is squirrel_kitchen.
So back to this fast and easy paleo appetizer!  Which bacon to choose?  If you are following a strict AIP diet at the moment, you will want to choose a nightshade free bacon.  Nightshades are on the do-not-eat list of the autoimmune protocol.  Read the label on the package carefully because often bacon contains undisclosed "spices" that are most probably nightshades (like paprika)!  A good brand I discovered recently is Maverick Ranch.  They have an uncured applewood smoked bacon that doesn't contain any nightshade or sugar.
♥  PALEO BACON-WRAPPED PEARS
♥  ONLY 2 INGREDIENTS
♥  MAKE-AHEAD
♥  KID-FRIENDLY
♥  PERFECT FOR ENTERTAINING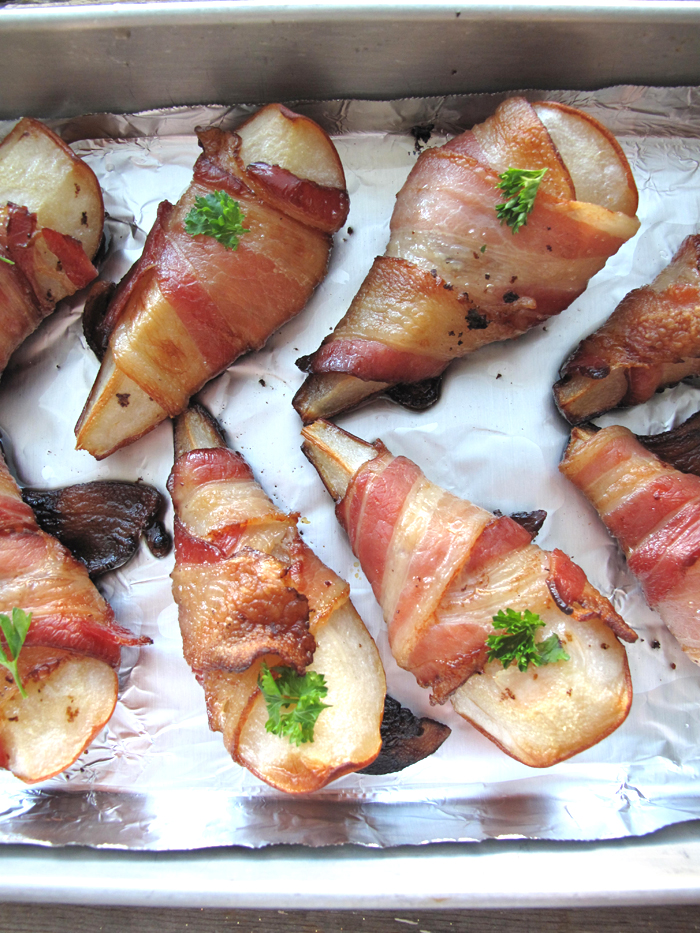 Substitutions. What can you use if you are out of pears or bacon?  You can use apples instead of pears for this appetizer, and prosciutto instead of bacon.  I find my prosciutto at Costco.  They carry this brand coming from Italy called Citterio and it is nigthshade free.  If you don't have a Costco nearby, you can buy some online from Tendergrass Farms.  I have not used their product in the past but the reviews on their website seem to be excellent!

AIP / Bacon Wrapped Pears - Easy Paleo Appetizer
This recipe is 100% autoimmune protocol compliant.
Cuisine:
Paleo Autoimmune Protocol
Ingredients
2 pears, skin on and quartered
8 slices of bacon (nightshade free for strict AIP)
Instructions
Preheat oven to 400F. Cover a large, rimmed baking sheet with aluminum foil.
Wrap each quarter of pear with a slice of bacon and place on the baking sheet.
Bake for 30 minutes, or until the bacon is crispy.
Garnish with a little something like fresh herbs!
Eat while hot.
Bon appétit!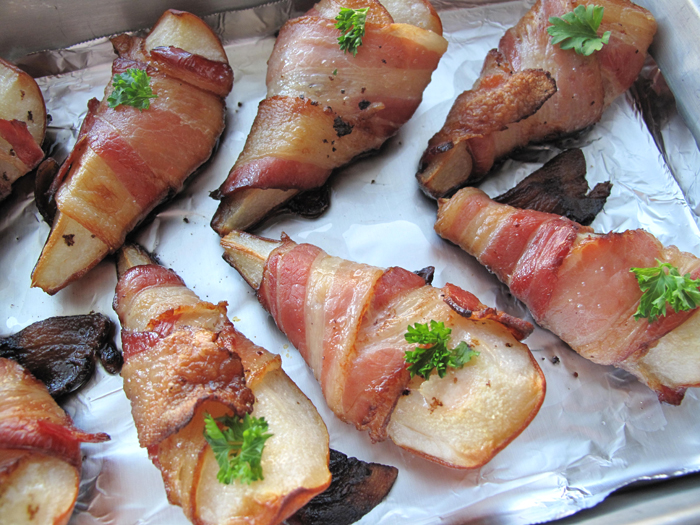 This paleo bacon-wrapped pears recipe has been shared on these link parties: Fat Tuesday – Real Food Wednesday – Natural Family Friday – Paleo Rodeo – Awesome Life Friday
---