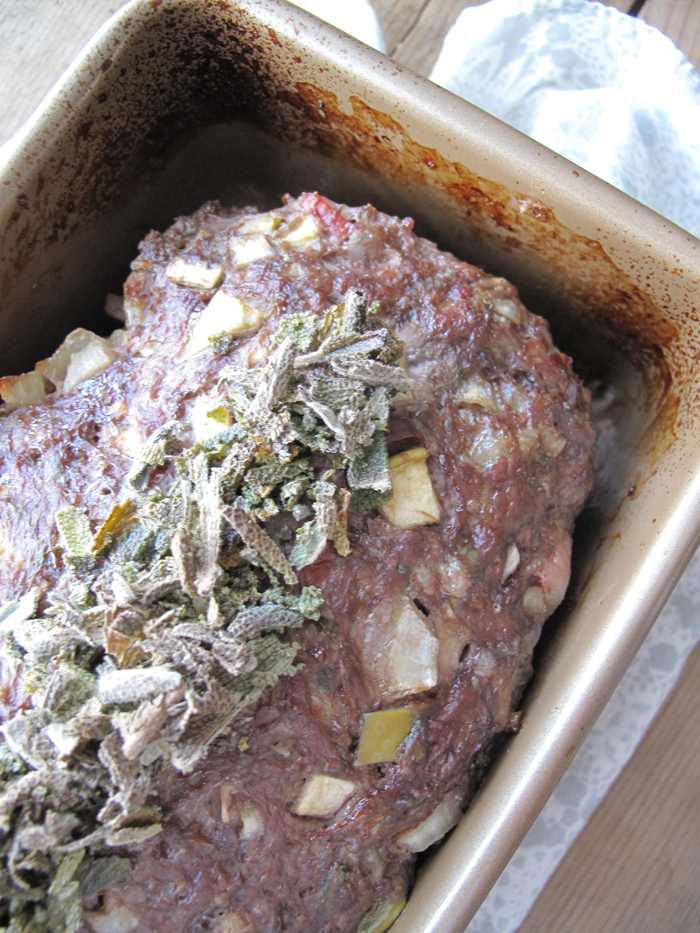 If you are not familiar with elk meat, this recipe is a good way to break the ice!  It is really hard to mess up a meatloaf and they always taste good (well, most of the time!).  Actually I would put meatloaf in the comfort food category.  It is also something you can make ahead of time and serve for dinner on week-day nights.  Perfect!
I once posted on Instagram a picture of our dinner showcasing some elk burgers.  A follower asked me if it was legal to purchase and to eat wild game meat like this.  That made me laugh so hard because I pictured myself in the woods, wearing some baggy camouflage outfit, traipsing around, trying to "catch" something.  Fortunately for me I just have to drive down to our local Natural Grocers to purchase elk meat.  I know,  we are quite fortunate that our neighborhood store sells elk meat at all!  They also sell beef liver and ostrich meat!  I haven't tried ostrich yet though.
However the question was pertinent!  Reading the food safety information page of the US Department of Agriculture,  I learned  that wild game species that can be legally hunted under Federal or State regulatory authority cannot be sold, but can be harvested for personal consumption.  However, game species raised on farms under appropriate regulations can be sold.
Apple and Sage Elk meatloaf
Make ahead – Comfort Food
Great for Leftovers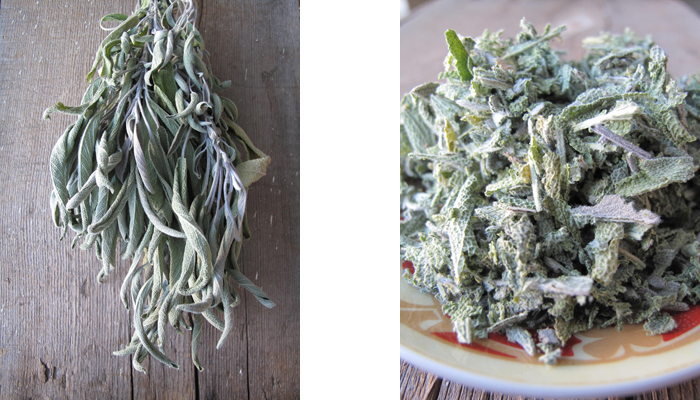 Roughly chopped bacon, onions, and apples give a little rustic feel to this delicious elk meatloaf.  The sage I use comes from our very own vegetable garden!  It grows like a small bush during the summer and I dry whatever is left at the end of the season.  I hang it upside down in our kitchen in a warm, dry place.  After a few weeks, you can take it down and crunch it into small pieces that you can use throughout the winter.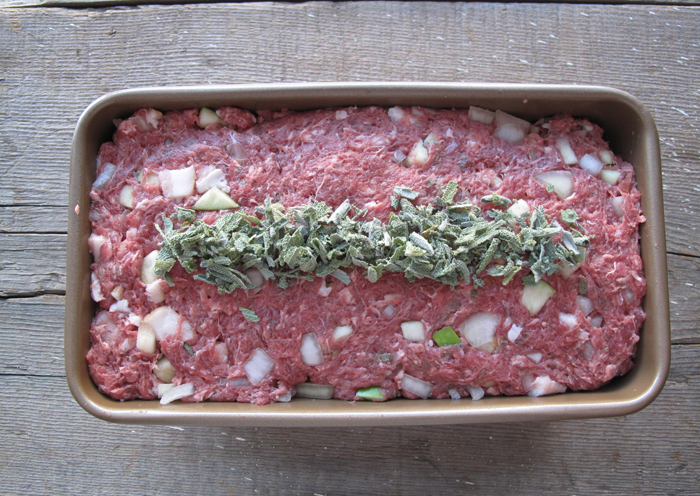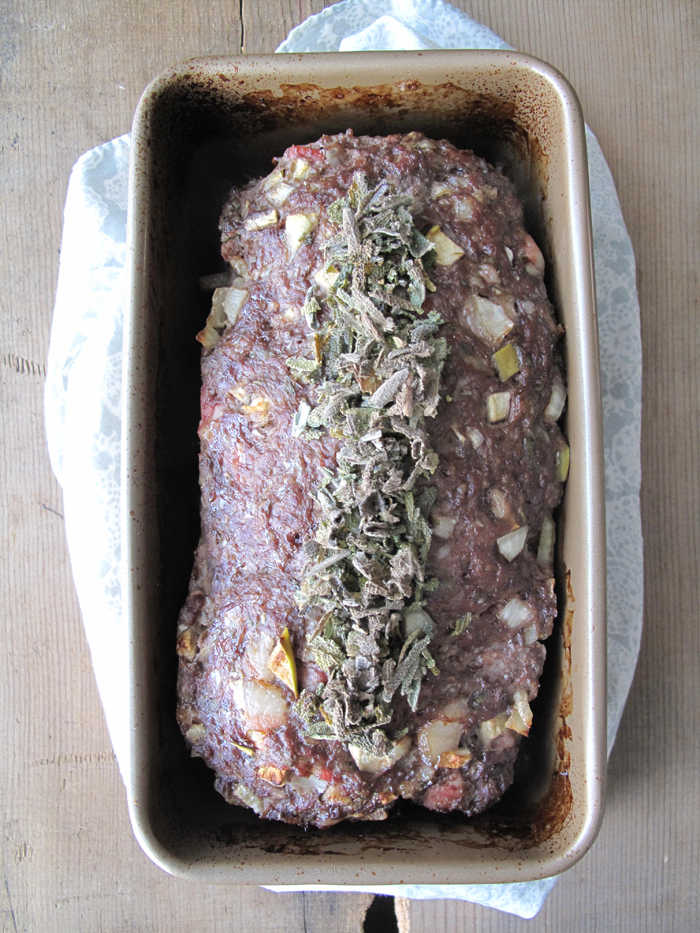 AIP / Paleo Apple and Sage Elk meatloaf
This recipe is 100% autoimmune protocol compliant.
Cuisine:
Paleo Autoimmune Protocol
Ingredients
2 pounds ground elk meat (can be swapped for any other ground meat of choice)
1 cup chopped onion
1 cup chopped Granny Smith apple
2 tablespoons dried sage
4 slices of bacon, diced
2 teaspoons fine sea salt
Instructions
Heat oven to 350°F. Set the rack in the middle of the oven. Grease a loaf pan (8½" x 4½") with olive oil.
I a large bowl, combine all ingredients, mixing well with your hands. Press meat mixture evenly into the loaf pan.
Bake until meatloaf starts to pull away from the sides of the pan or reaches an internal temperature of 150°F, about 60 minutes. Serve hot.
This apple and sage elk meatloaf has been shared on the following link parties:
Fat Tuesday
–
Allergy Free Wednesday
–
AIP Recipe Roundtable
–
Natural Family Friday
–
Awesome Life Friday
.