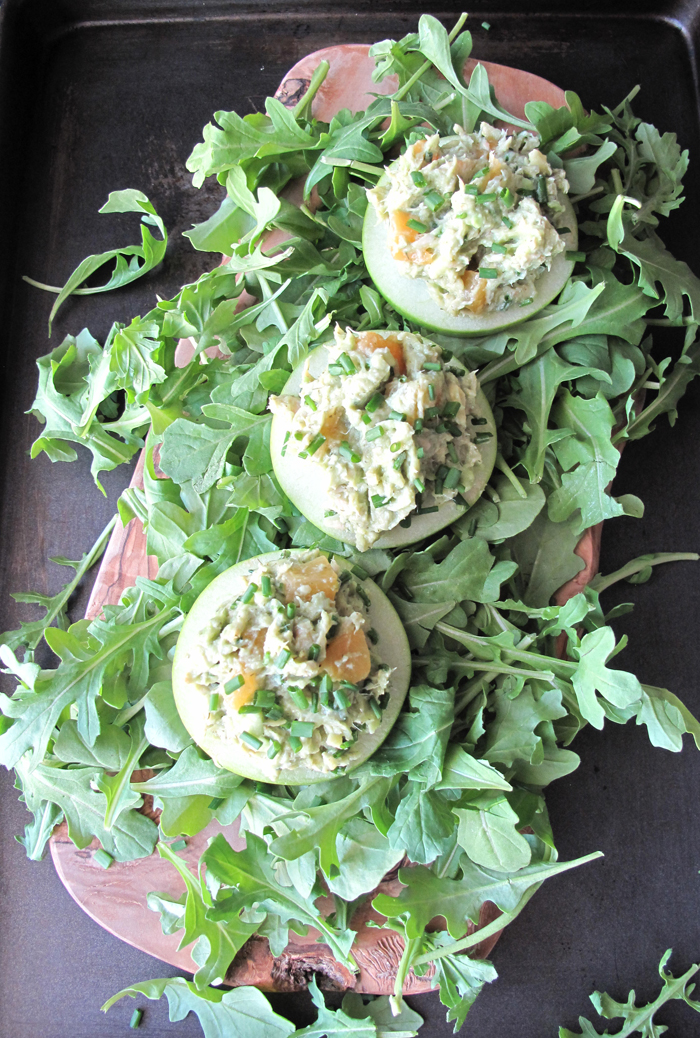 One has never too many quick and easy recipes for paleo appetizers; and this one is also compliant with the autoimmune protocol.  Win-win!  They are many special occasions to celebrate throughout the year in our family and I love to serve something small, colorful, pretty to look at, and bursting with earthy flavors.  This particular one is a modern version of an appetizer we used to make a lot when I was a little girl.  It was called "pêches au thon" which literally means tuna peaches.  It consisted of peaches, cut in half, and filled with a traditional tuna salad with mayonnaise.  In this recipe, I replaced the mayo with avocado and incorporated the peaches in the salad mix.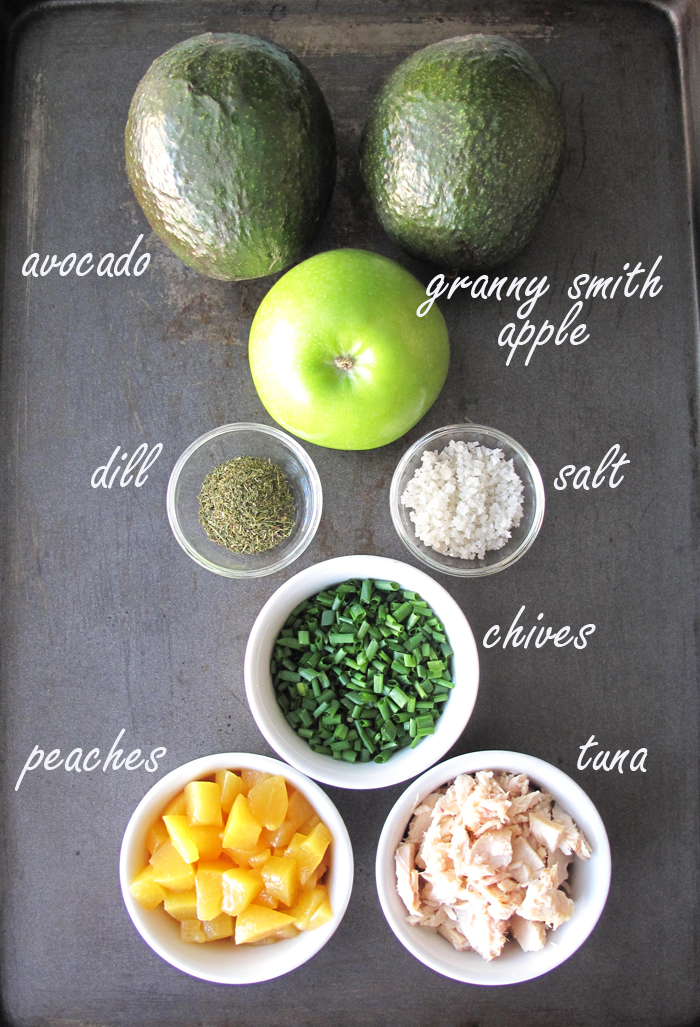 If you are a visual kind of person like me, a quick scan over the ingredients will show you how simple and feasible the recipe is.  Simple is good.  Simple is the essence of the paleo cuisine in my opinion. Simplicity of the ingredients and the steps required to produce a meal.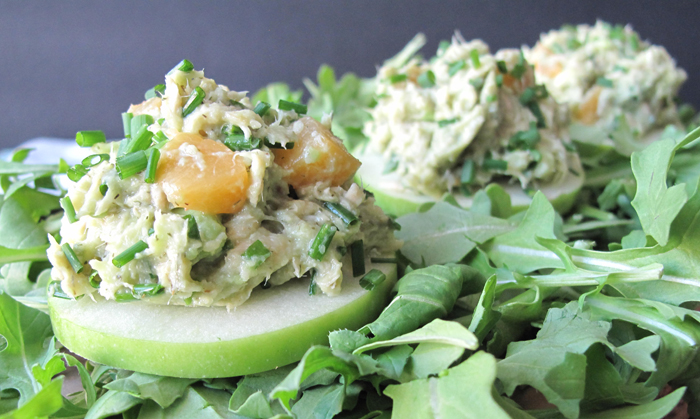 Everybody can be a great paleo chef!  It starts with fresh and tasty ingredients that you will cook a minimum in order to preserve their nutritional value as much as possible.  Create a dish or a dessert without altering the integrity of the food; keep it as close as possible to its original state.  Let the inherent flavors of the food come through, without stifling it with overpowering spices and heavy sauces.  This is paleo for me.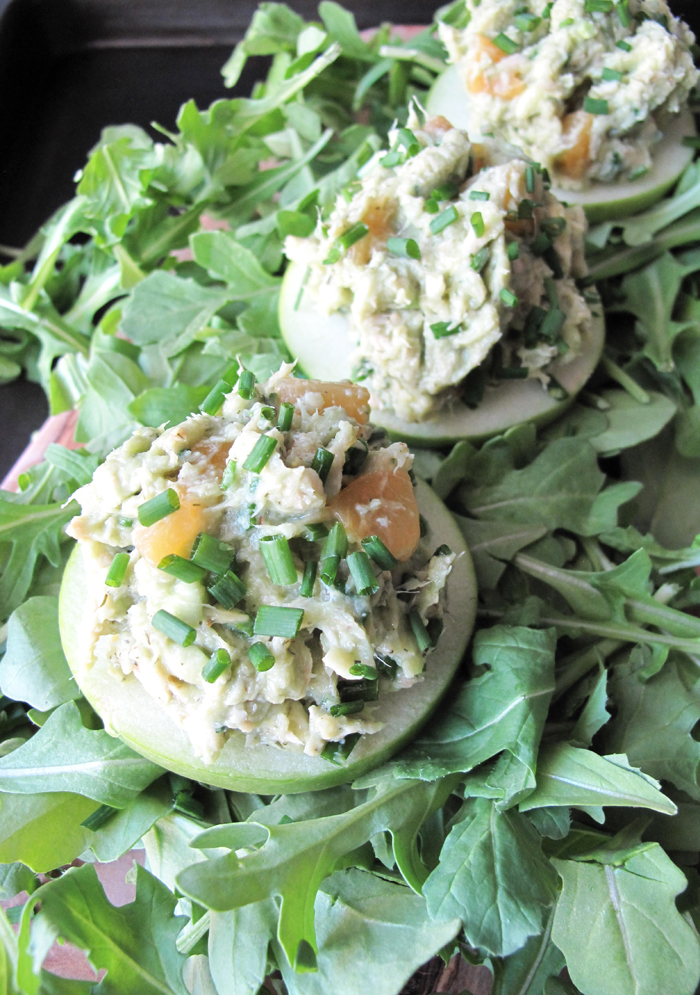 A way back to simpler times and hopefully a simpler life; a slower pace.  Grounding and restorative.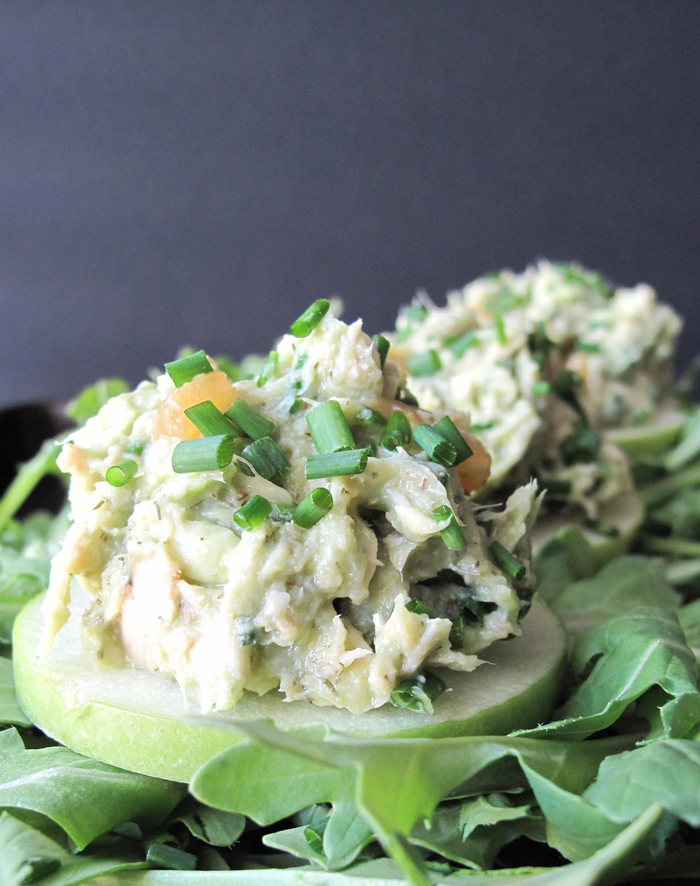 Tips & tricks
This tuna salad does not keep well for a long time.  The avocado will turn brown after a little while.  If you must prepare this tuna salad in advance for logistic reasons, add 1 TBSP of lemon juice to delay the oxidation.

AIP / Paleo Appetizer: Peaches and Tuna Salad
Paleo tuna salad appetizer with a twist!
Cuisine:
Autoimmune Protocol - AIP
Ingredients
1 can wild albacore tuna (5oz - 142g) / I like to use the brand Wild Planet
2 avocados, mashed
2 granny smith apples, sliced
1/2 cup diced peaches, cut into 1/4" pieces (I used organic canned peaches for this recipe)
3 TBSP chives, chopped + a little bit for the final garnish
1 TSP dill
1 TSP salt or more to taste
1 bag baby arugula for the garnish
Instructions
In a wide bowl, separate the tuna (without the juices of the can) with a fork to obtain small pieces.
Add the mashed avocados and mix well with the tuna.
It's ok if you still have small chunks, it will give a rustic look to your salad!
Add the chives, dill and salt. Mix well.
Incorporate gently the peaches into the tuna mix. Be careful not to crush them.
Slice your apples (so that you obtain 8 big slices).
Load each slice of apple with a big spoonful of tuna salad.
Serve on a bed of baby arugula.
Bon appétit!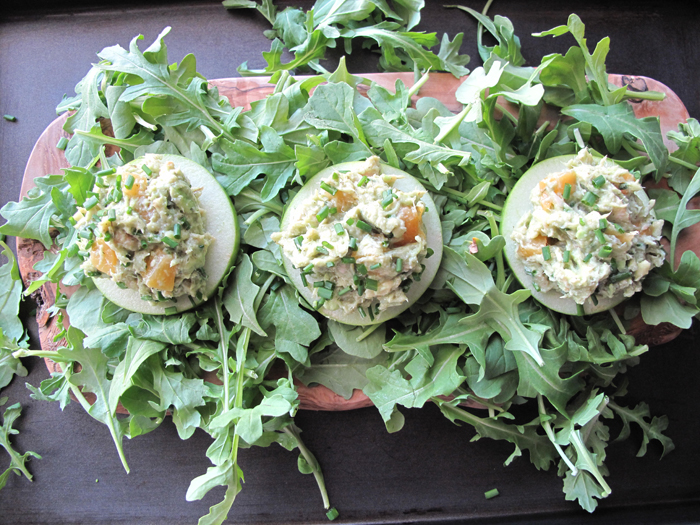 This post has been shared on Real Food Wednesday , Phoenix Helix AIP roundtable, Fat Tuesday, Natural Living Monday.