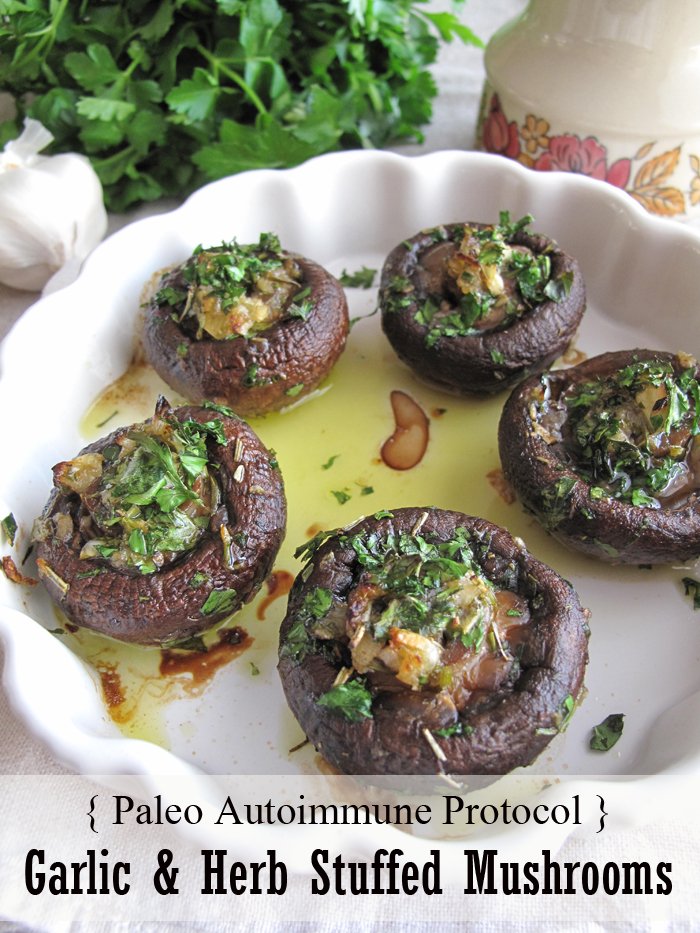 These garlic and herb stuffed mushrooms are a crowd-pleaser and make the perfect appetizer for any occasion!  Although mushrooms are easy to find in grocery stores all year long, I tend to use them sparingly in my daily cooking.  There is no particular reason to this and as I am typing this post I imagine how delicious a rustic hunter stew with wild mushrooms would be!  This is definitely going to happen in a very new future!  But let's get back to the star of the day now.
Mushrooms have been associated with numerous health benefits due to their amazing nutritional value (although I have yet to discover a vegetable that is not full of vitamins and minerals!).  I shouldn't call them vegetables because, technically, mushrooms are considered a fungi.  They are an important source of antioxidants, mainly selenium, and as such have powerful anti-inflammatory properties.  Mushrooms help strengthen the immune system,  they provide protection against cardio-vascular disease, and they help fight the development of cancer cells.
And if all this wasn't enough to convince you that mushrooms are good for you, the tantalizing aromas they release during cooking are simply heavenly!  Very few vegetables have such fragrant flavors once they are cooked.   Of course, the addition of fresh herbs and garlic amplifies the effect and transform these mushrooms into a delightful bite-size appetizer.
Garlic & Herb Stuffed Mushrooms
Bite-size appetizer
High antioxidant & anti-inflammatory
Fragrant and delectable!
French Paleo Cuisine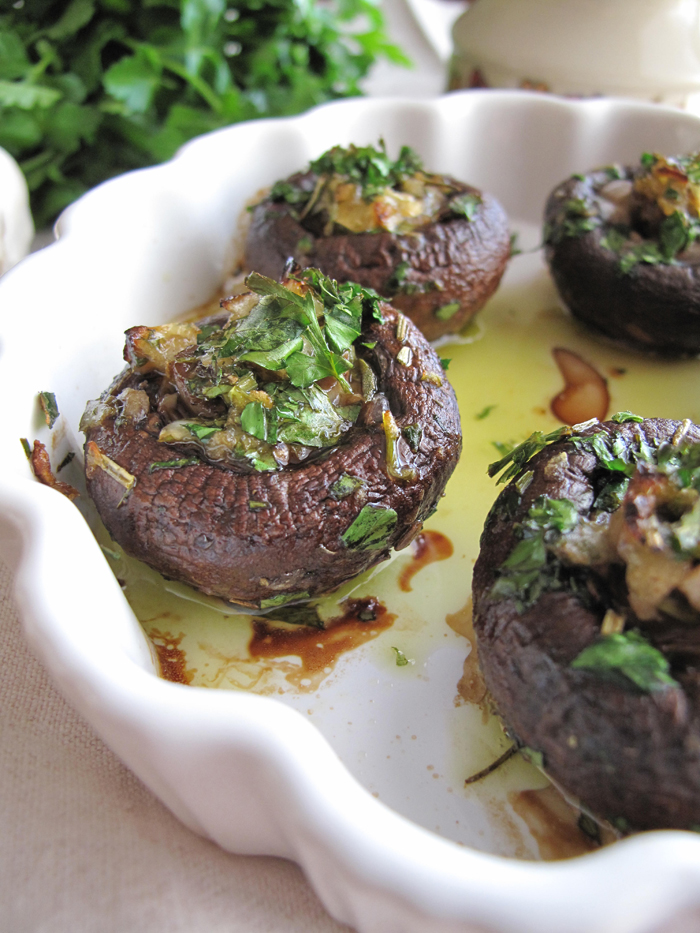 Which mushrooms can you use for this recipe?  I used baby bella mushrooms in this recipe, which is just another name for crimini mushrooms.  You can substitute these with wide portabello mushrooms or button mushrooms.

AIP / Garlic and Herb Stuffed Mushrooms - French Paleo Appetizer Recipe
This recipe is 100% autoimmune protocol compliant.
Cuisine:
Paleo Autoimmune Protocol
Instructions
Rinse the mushrooms under running water. Pat dry and remove the stems.
In a mortar, pound together the garlic, 1/4 TSP of salt, and provence herbs to form a rough paste.
Transfer the paste to a large bowl and stir in the lemon juice, olive oil, and parsley.
Add the mushrooms and mix with a spoon to cover the mushrooms with the marinade sauce.
Set aside and let the mushrooms marinate for 20 minutes at room temperature.
Preheat the oven to 400 degrees F.
Arrange the mushrooms in a baking dish and spoon the leftover marinade sauce on top of the mushrooms.
Add a little drizzle of olive oil and a pinch of salt.
Bake for 25 to 30 minutes, until they are nicely brown.
Serve hot.
Bon appétit!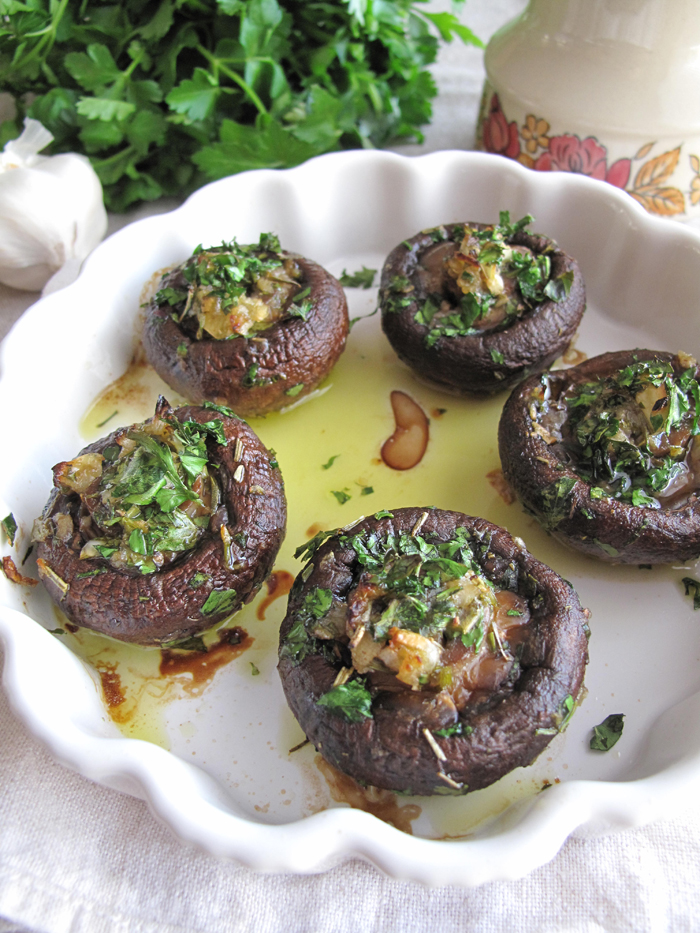 This Garlic & Herb Stuffed Mushrooms Appetizer recipe has been shared on the following link parties:
Fat Tuesday
–
Allergy Free Wednesday
–
Phoenix Helix AIP Recipe Roundtable
–
Natural Family Friday
–
Awesome Life Friday
–
---
This post contains affiliate links.  Click here to read what it means.