Kale is an amazing vegetable being recognized for its exceptional nutrient richness, health benefits, and delicious flavor – unfortunately it is not popular with my teenage girls!  Each time I prepare kale for dinner, they come running down in the kitchen with big expectant smiles on their face – not!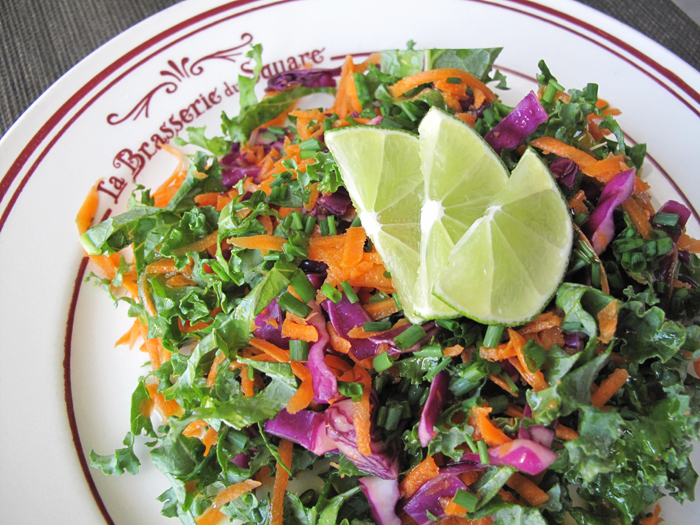 But I have been mom for a long time and I have developed special camouflage techniques when it comes to meal preparation.  Presentation plays a huge role in the success of your dish: add colors, flavors, garnishes, and pay attention to your plate styling.  A little effort behind the scene in the kitchen and everyone will be happier around the table, kids and husbands alike.  Because husbands need some gentle coaxing too (on that note, I find the title of this blog really funny, check it out!).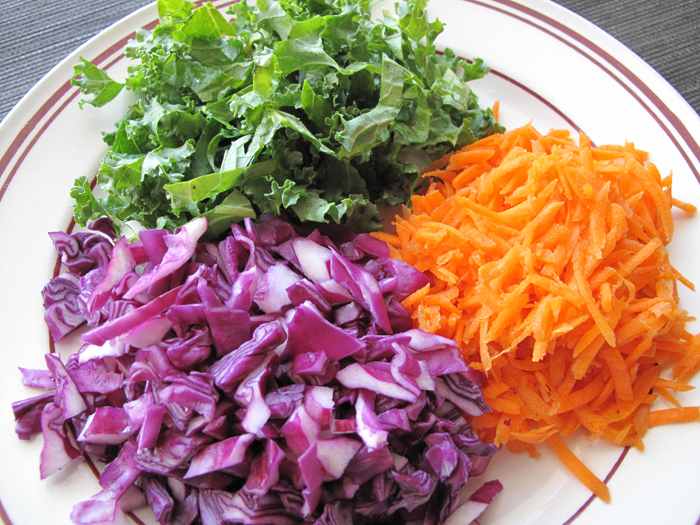 The success of this vegetable dish starts with fresh, colorful and nutrient-dense ingredients: fresh kale, raw red cabbage and shredded carrots.  I actually enjoy spending time chopping vegetables.  I find it relaxing if you stay in the moment and quiet your mind.  No more thinking about the gazillion things you still have to do before bed time.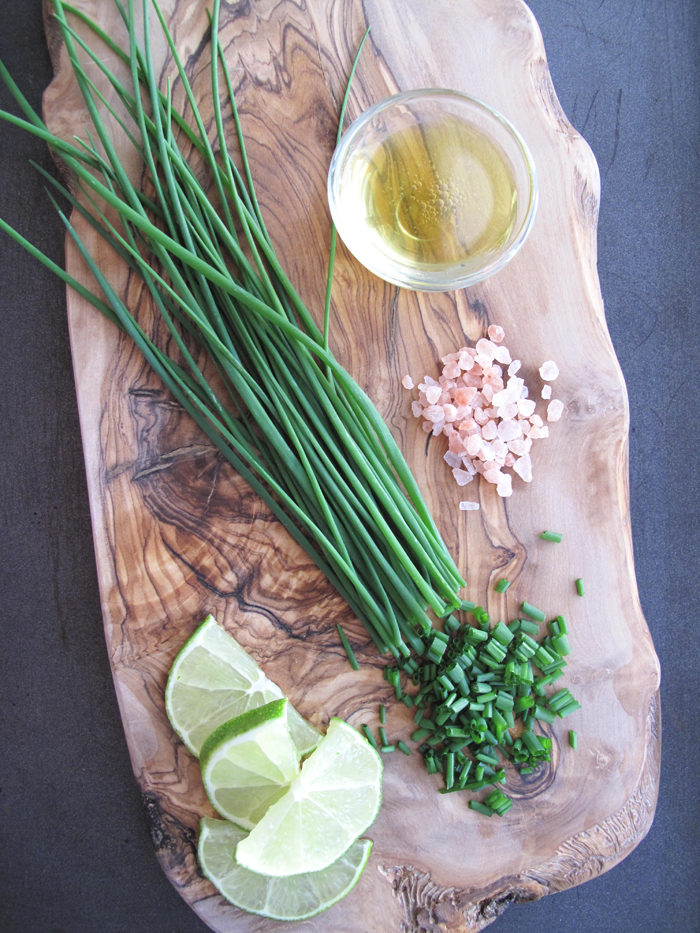 Don't forget to prep your garnish!  In this version, I used limes and chives from my vegetable garden.  But you can always substitute the chives for cilantro or parsley, and the lime for lemon.  The dressing is a spiced-up version of the basic vinaigrette and will add a little kick to your salad: organic extra virgin cold-pressed olive oil + apple cider vinegar + Himalayan pink salt + lime juice.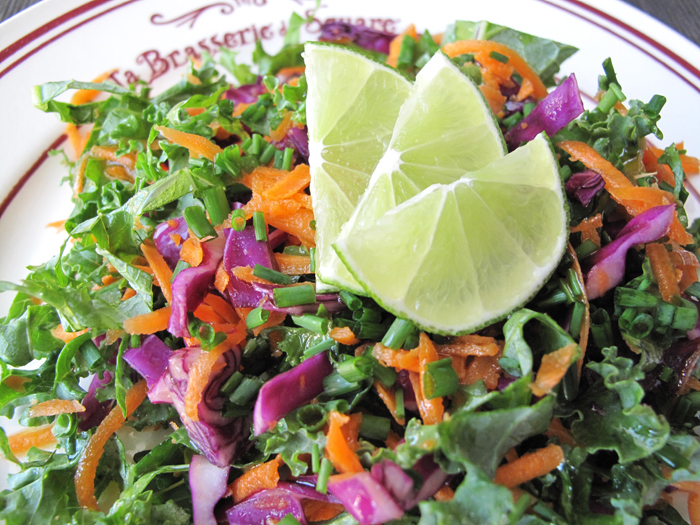 You can serve this salad with pretty much any type of meat and a side of paleo carbohydrates like sweet potatoes or yams.  But it will be particularly yummy when paired with grilled meat.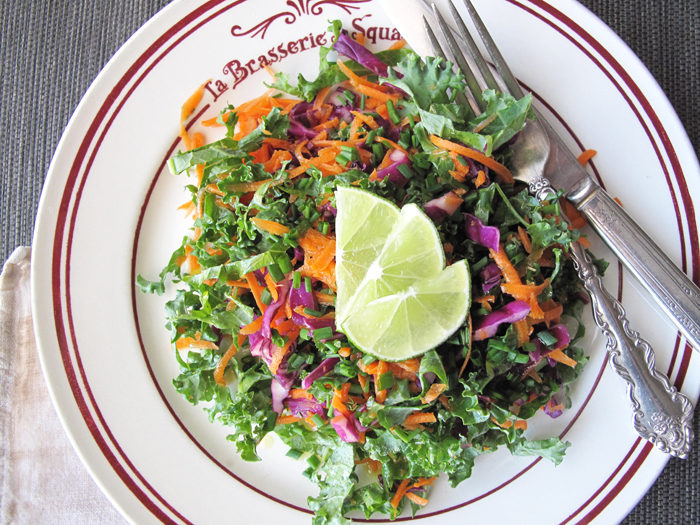 AIP / colorful nutrient-dense fresh kale salad
A colorful and nutrient-dense fresh kale salad.
Cuisine:
Autoimmune Protocol - AIP
Ingredients
2 cups chopped kale
2 cups chopped raw red cabbage
2 cups shredded carrots


For the dressing:
2 TBSP extra virgin olive oil
1 TBSP apple cider vinegar
1/2 TSP lime juice
1/8 TSP pink Himalayan salt


For the garnish:
Lime wedges
2 TBSP chopped fresh chives
Instructions
Chop finely your kale and red cabbage.
Shred your carrots.
Mix all your vegetables together in a big bowl.
Add the dressing.
Garnish with the chives and some lime wedges.
Bon appétit!
---