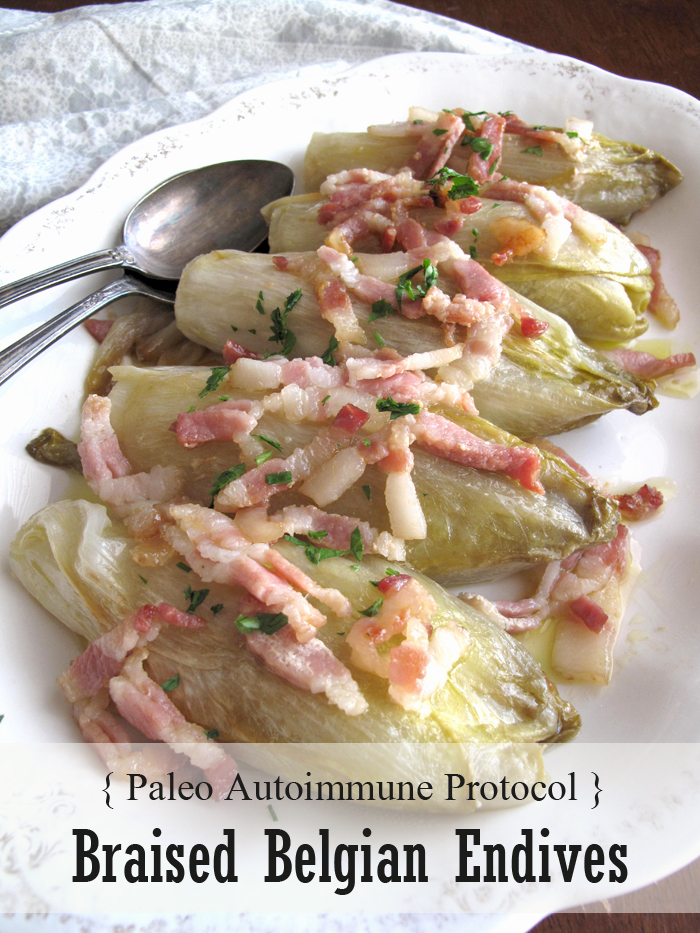 Belgian endives were my absolute favorite vegetable growing up.  My mom couldn't make enough of them.  When cooked, Belgian endives have a sweet, buttery taste that I find irresistible!  We call them "chicons" in French.  Have you seen them in the fresh produce aisle of your grocery store?  Belgian endives are yellow – white in color when raw, and take on this light green hue when you cook them.  Braised in a frying pan is the best way to prepare them in my opinion!  You can also consume them raw in salads, with arugula, lettuce, watercress, or radiccio.
How to choose and care for Belgian endives?  Look for endives with feathery yellow edges.  The endive should be firm to the touch and dense when you press it lightly in the palm of your hand.  Don't worry if the outer leaves have a few brown spots; just discard them before cooking.  You may keep your endives up to 4-5 days, wrapped in a plastic bag in the crisper drawer of the fridge.
Pairing? My first choice would be to serve braised Belgian endives with roasted pork chops, but they will pair equally well with any kind of meat and poultry.  The bacon is optional in this recipe.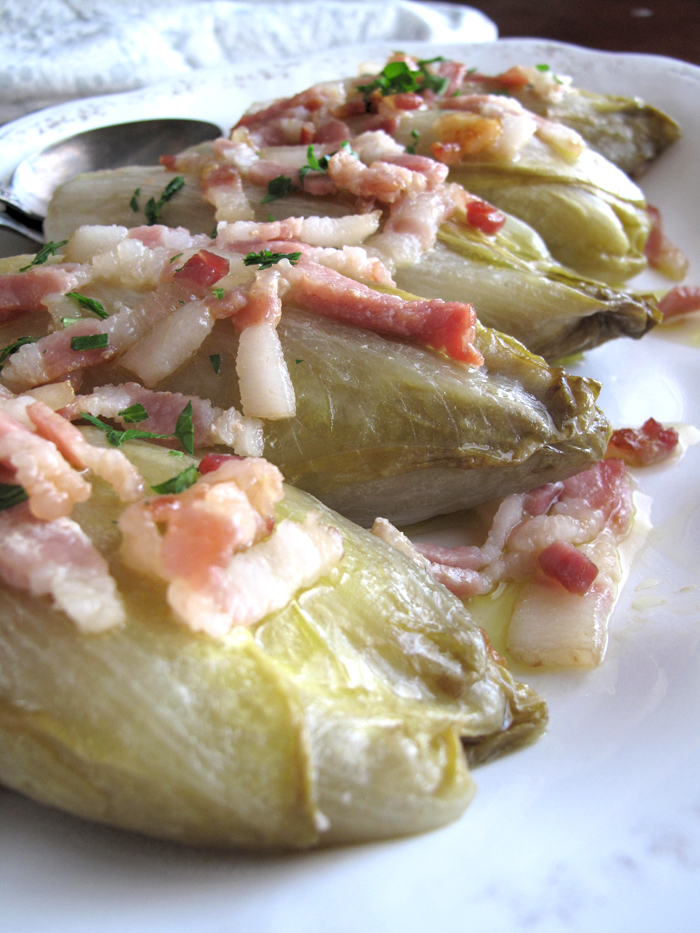 AIP / Braised Belgian Endives with Bacon - French Paleo Recipe
This recipe is 100% autoimmune protocol compliant
Cuisine:
Paleo Autoimmune Protocol
Instructions
Cut the base of the endives (1/4 inch) and remove any blemished leaf. Rinse and pat dry.
Warm up the olive oil in a large skillet over medium heat.
Arrange the endives in the skillet in a single layer.
Sprinkle with salt and drop the bacon around the endives.
Cover and simmer for 45 minutes, checking from time to time and turning them over, until the endives are tender and light green colored.
Before serving, turn the endives around in the skillet to coat them with the drippings.
Bon appétit!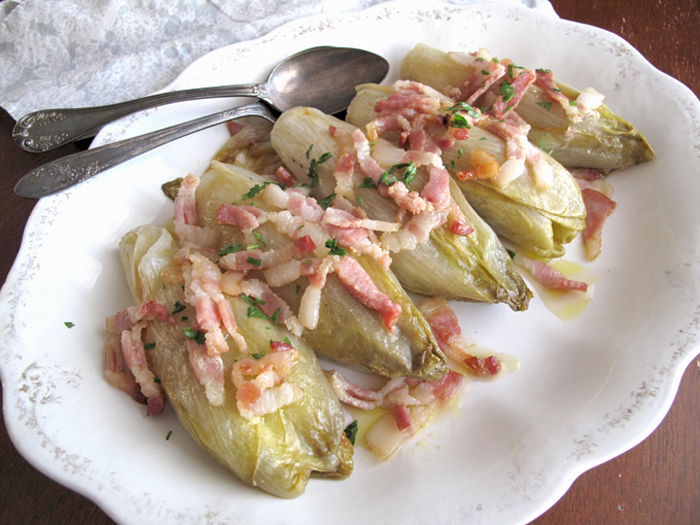 This recipe for braised Belgian endives and bacon has been shared on the following blog carnivals: Fat Tuesday – Paleo AIP Recipe Roundtable – Awesome Life Friday –
---
This recipe contains affiliate links.  Click here to read what it means.