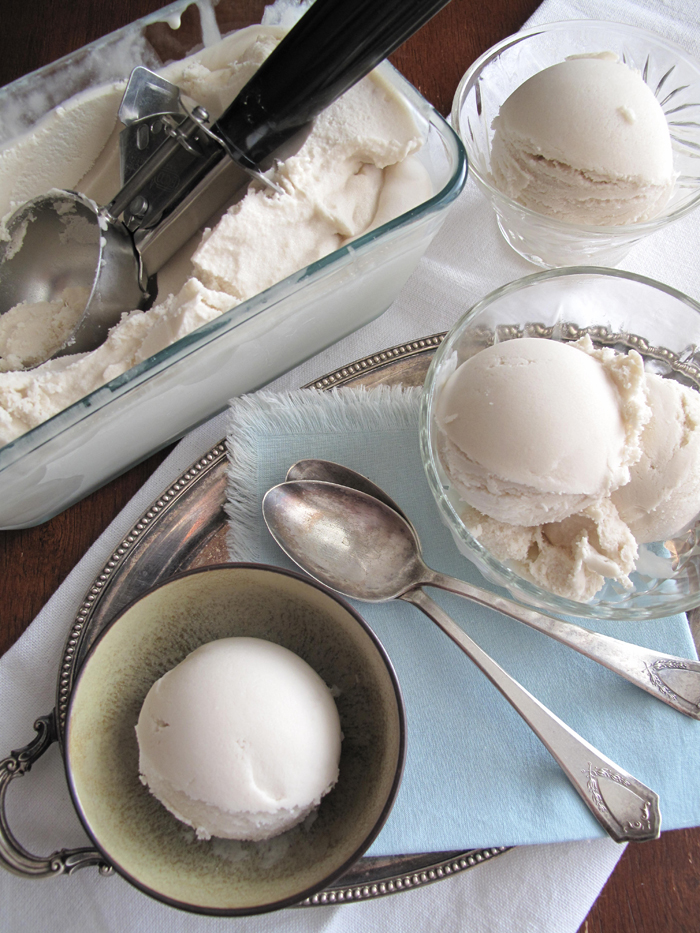 You won't need much time to prepare this delicious and healthy paleo vanilla ice-cream!  With only three ingredients, it is probably one of the easiest frozen treats you can prepare in a pinch.  This vanilla ice-cream is a crowd-pleaser and will be a hit for everyone in your family.  While I do not advocate eating a lot of paleo treats on a regular basis, I think that we all need a little something sweet from time to time.
This vanilla ice-cream is dairy free, nut free, egg free, and low-FODMAP!
What is there not to like?
I started making homemade ice-cream only recently when I finally purchased an ice-cream maker off the internet.  I was not very happy with the ice-cream options we could find at the store, even with the "healthy" brands because they still contain ingredients not compliant with the autoimmune protocol.  I asked for advice among my friends and settled for a Cuisinart with a double insulated freezer bowl
that you keep in your freezer.
I quickly discovered that making ice-cream is quite simple and straightforward!  One of my first creations was a delicate rosemary infused pear sorbet. It was a total success and encouraged me to explore more options.  Before launching into flavored ice-creams, I wanted to tackle a recipe for a basic vanilla ice-cream that would be yummy and autoimmune protocol compliant at the same time!  Not many people would say no to a nice bowl of vanilla ice-cream!

AIP / 3 Ingredients Paleo Vanilla Ice-Cream (Vegan, Dairy Free, Nut Free, low-FODMAP)
This recipe is 100% autoimmune protocol compliant.
Cuisine:
Paleo Autoimmune Protocol
Instructions
Combine all the ingredients in a saucepan and warm-up over medium-low heat, stirring frequently, for about five minutes.
Taste and adjust the sweetener if needed.
Allow the liquid to cool down completely. You can speed up the process by refrigerating the coconut mixture.
Pour into the ice-cream machine and churn following the manufacturer's instructions.
You can enjoy immediately as a soft serve, or freeze for a couple of hour before serving.
When frozen solid, allow the ice cream to thaw at room temperature for about 30 minutes before serving.
Bon appétit!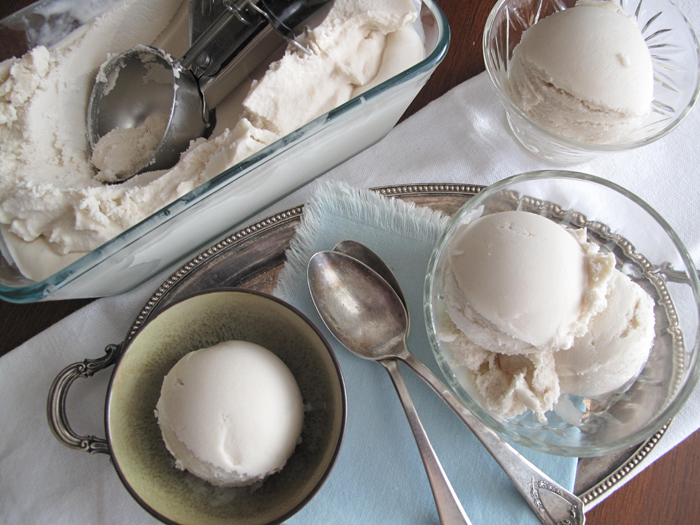 This vanilla ice-cream recipe has been shared on
Fat Tuesday
–
Phoenix Helix AIP Recipe Roundtable
–
Real Food Wednesday
–
The Paleo Rodeo
 –
Awesome Life friday
---
This post contains affiliate links.  Click here to read what it means.