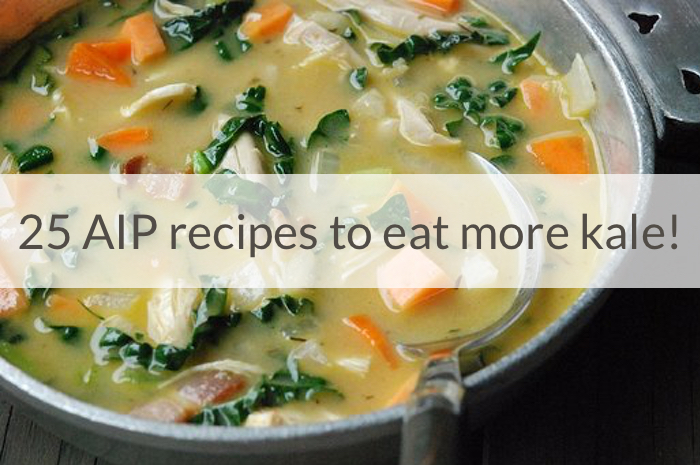 I am always on a mission to add more nutrient-dense vegetables into my diet, so recently I have directed my focus on kale! I would like to eat way more of it because it really is one of those high-profile veggies with super powers.
Kale is a rich source of vitamins and minerals (such as calcium, iron, vitamin A, vitamin C, and vitamin K) and is filled with powerful antioxidant and anti-inflammatory nutrients which are so important for ensuring that our bodies are functioning at their top levels.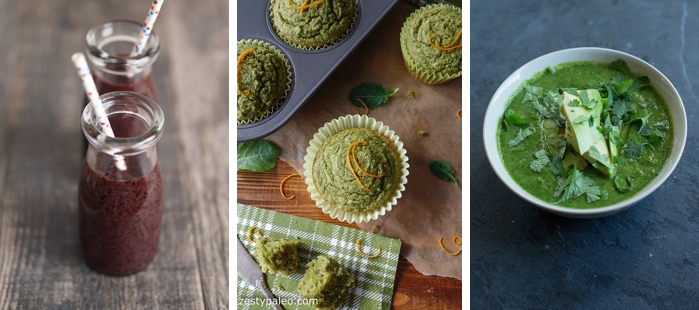 For all my Hashimoto's peeps, do not worry that kale is a cruciferous vegetable. The Paleo Mom has addressed the topic in this post and it turns out that it is better for you to eat kale than not eat kale, even though you have Hashimoto's. You have much more to gain and there shouldn't be any problems, especially if you don't have an iodine deficiency. My personal recommendation: just don't go overboard and start juicing raw kale every day for breakfast. Space it out and vary your consumption with other vegetables during the week.
Now, it is one thing to know that kale is good for you, but I want to make sure also that I don't prepare the same old same old all of the time (I would get bored and my family as well!). I like variety to keep my meals interesting!

So I asked my AIP blogger pals to share with you their best AIP recipes containing kale. Together, we came up with a great kale round-up! From a green detox smoothie to fish and kale stew, there is something for everyone to enjoy 🙂
Click it to pin it!