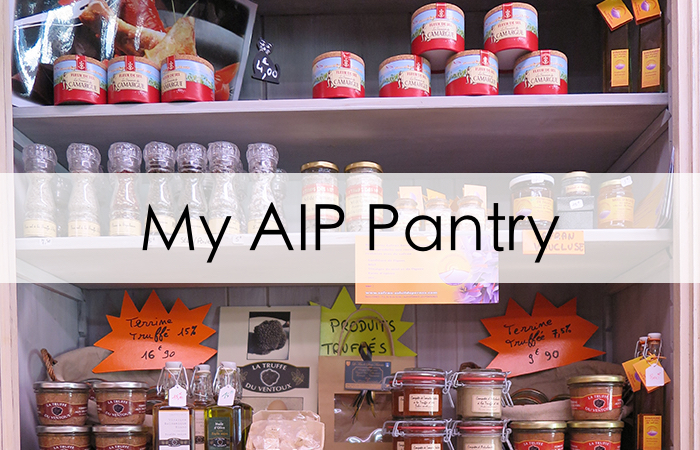 You might wonder which items you should keep in your kitchen pantry to make your life easier!  I have compiled a list of my AIP pantry staples. These are all ingredients compliant with the Paleo Autoimmune Protocol. I use them on a daily basis to prepare food for my family and myself (and I used them to create all the recipes in my new cookbook Simple French Paleo!).  Along with lots of fresh vegetables, fruit, meat, and seafood, these items represent the core of my diet.  There aren't that many of them, which means that you can quickly build yourself a well stocked AIP pantry.  I can find most of these items at my local health food store.  If I can't find something there, I will buy it online on Amazon or Thrive Market.
As a general rule, always read your labels carefully
and avoid any additives, preservatives, chemicals, and added sugar.
---
My AIP Pantry Staples
---
---