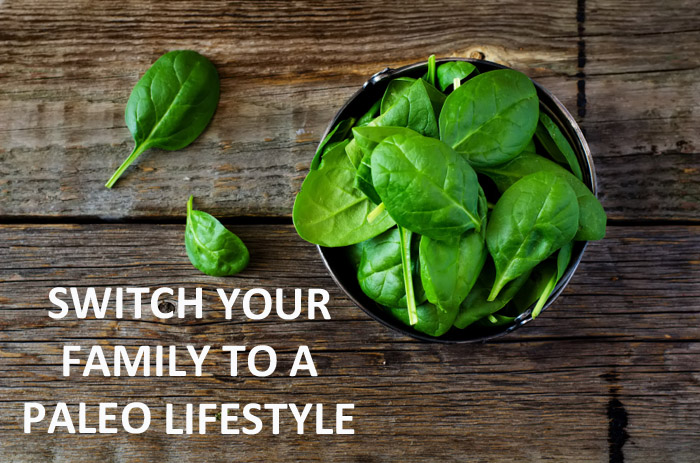 If you have been recently diagnosed with an autoimmune condition and if you are reading this post, you probably understand by now that what you eat plays a huge role in your healing process.  The autoimmune protocol or AIP will reduce the inflammation in your guts, heal the lining of your intestines, calm down your immune system and promote healing (as well as reducing or eliminating your symptoms!).
But you might feel overwhelmed at this point, wondering how you are going to manage your special diet while cooking for the rest of the family.  In your mind, you picture yourself running a restaurant on a daily basis!  It doesn't have to be that way.  If you have been on an airplane before, you have probably heard the preflight safety instructions.  Remember the tidbit about the oxygen mask that you have to place on yourself before performing the task on your children?  Well, it is the same when you have to adopt a new diet for health reasons.
Before anything else, take care of yourself first and get your health back on track.  Do whatever you have to do to start healing your body and alleviate your symptoms.  Now how to manage your new dietary adjustments while cooking at the same time for your spouse and children?
The trick is to switch them to the paleo diet while you are healing your body on the autoimmune protocol.  AIP is just a version of the paleo diet, more restrictive.  With a little bit of planning and by keeping some ingredients off your plate, you can easily prepare one single meal that will be paleo and AIP compliant at the same time.  For example, during the summer, I love to prepare grilled meat with a colorful fresh kale salad.  This meal is AIP compliant, but I might add some tomatoes for the others and some sugar-free barbecue sauce on their meat.  See how you can make it work?
By switching your family to a paleo lifestyle, it will be much easier for you to handle all the cooking, plus in the long run it is much better for their health and well-being!
Below you will find some further helpful tips to help you transition your family to the paleo diet.
Transition your family slowly to paleo foods:  I would not recommend switching your family full on to paleo cold turkey!  A slow approach will get you better results, with a lot less drama.  Start by removing all the processed junk food, high in salt and refined sugar.  Then you can swap American standard food for healthier paleo versions (like cauliflower mash instead of mashed potatoes).
Talk to your kids and family about the numerous benefits of eating paleo: Share the knowledge you have and explain to your family how they will feel and look better by eating fresh nutritious food.  Repeat the message over and over again; it will eventually sink in.  My teenage girls really got the message when they saw their skin improve and their PMS symptoms alleviated!
Be a role model yourself: Teach by example.  Your children are learning by watching you making the right choices.  They see you choose an unsweetened iced green tea at Starbucks instead of a caramel frappuccino!  They will follow your lead.
Be prepared to negotiate and make concessions: You can't control everything your family is eating outside of the house, especially if you have older kids.  That's ok.  Just make sure that everything they eat and drink at home is top notch paleo.  With time and some gentle reminders, you will slowly bring them on board of the paleo train, for good.
Always have healthy snacks on hand at home: When teenage hunger strikes, there is no stopping them from eating!  When my girls come back from school, they make a beeline for the fridge every single day. If they don't find anything there, that's when they start digging in the cupboards.  Does this ring a bell?  I find that if I keep healthy snacks on hand and visible on the top shelf of the refrigerator, they will reach for those.  Good choices are cold chicken, fruits, carrot and celery sticks, chia seed pudding, apple slices with sunflower seed butter, ham, avocado, beef jerkey.
Be creative and show your family that eating paleo can be yummy: Adding colorful ingredients to your meals, garnishes and some basic plate styling will go a long way towards winning your family over!  Don't just slap the food on a plate; instead spend some time "behind the scene" to arrange the food nicely on the plates and decorate with a touch of color (some shredded carrots or beets) and some kind of garnish (fresh herbs finely chopped).  I keep these add-on ingredients prepared in advance in my fridge as I don't always have a lot of time to dedicate in the kitchen.
Recreate your favorite comfort food, paleo style: They are some healthier options out there that will replicate standard comfort food in a paleo version.  Some good recipes are noodles (vegetable noodles – you will need a vegetable spiralizer for that), pizza (with a cauliflower crust), chicken nuggets, cauliflower rice, sweet potato fries.  These paleo comfort foods will keep your crew happy and satisfied.
Don't ask for perfection.  Paleo is a process: For most of us, going on the paleo diet or AIP diet didn't happen overnight.  Sometimes it is a long process with even some backward steps.  You have been there yourself.  Don't despair or get angry if your children  eat a muffin over at a friend's house.  The most important is to get them back on track at home and continue to serve them  fresh, nutrient-dense and wholesome paleo meals on a regular basis.
Your family will come to realize by themselves the difference between fresh whole food and junk food: After a while, the benefits of eating healthy, unprocessed, nutrient dense food will become evident for your family.  Inevitably, your children will notice the difference between the school cafeteria food and the delicious and colorful meals they get at home; it tastes better and it makes them feel (and look) better!
Give encouragements and praises to your children for their good choices: Take the time to notice when your children are demonstrating healthy food awareness and give them positive reinforcement.  "You made a good decision by choosing the apple over the potato chips after school!" or "I noticed that you ate all your vegetables on your plate for dinner, that's awesome!".
I would be greatly interested to know if these tips helped you switch your family to a paleo lifestyle.  Do you have other helpful tricks and suggestions to make the transition easier for everyone?  Let me know in the comments below!