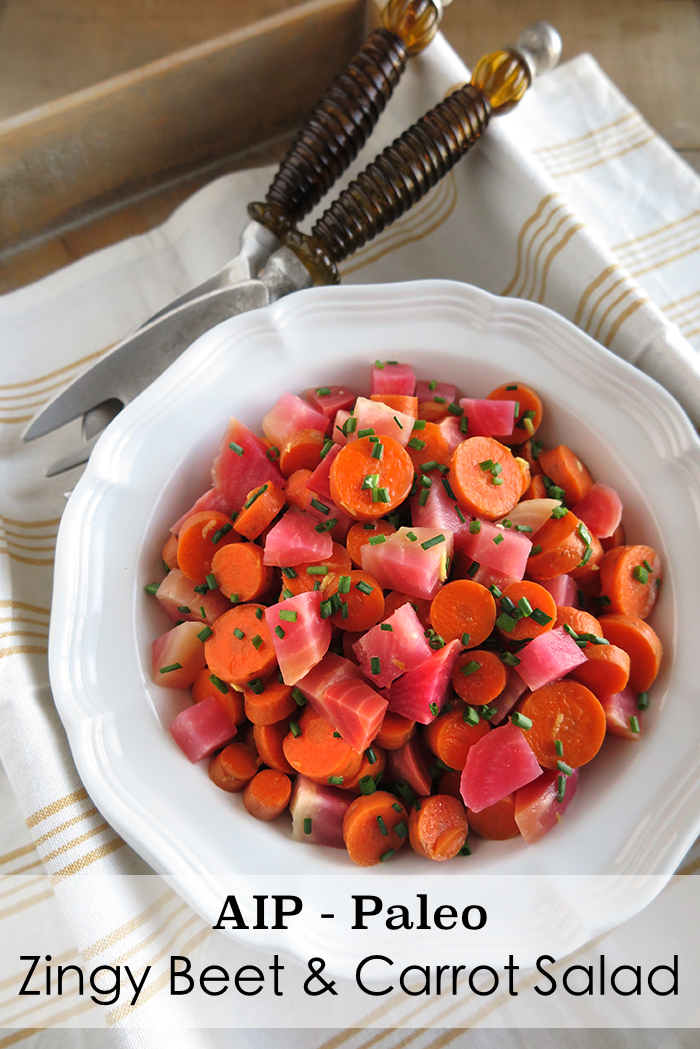 This zingy beet and carrot salad is the perfect side dish to bring to your next potluck or family gathering. You can prepare it in advance and it will keep well in the refrigerator for several days.
What makes this salad so special? Beets and carrots form a lively combination and fresh ginger adds a boost of flavor to this bright and colorful dish!
Although the recipe calls for Chioggia beets (rainbow beets) or golden beets, red beets can be used instead, but be aware that the entire dish will turn crimson.
This salad recipe is one of the numerous recipes from my cookbook Simple French Paleo: Flavorful Allergen-Free Recipes for the Autoimmune Protocol.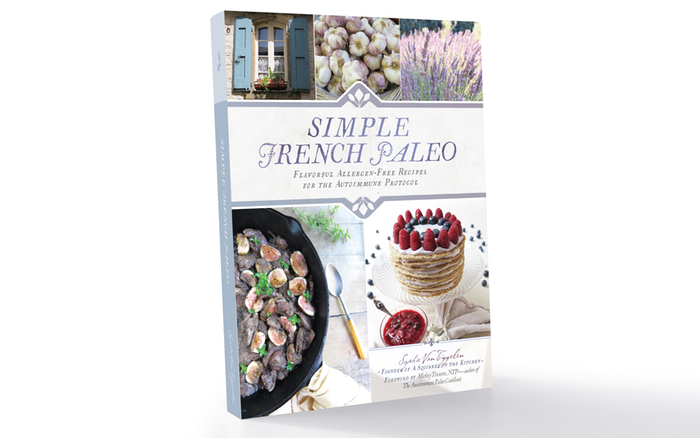 Here are some other recipes from Simple French Paleo: No Nightshade Ratatouille – Meatballs with Nomato Sauce – Nigthshade Free Nomato Sauce.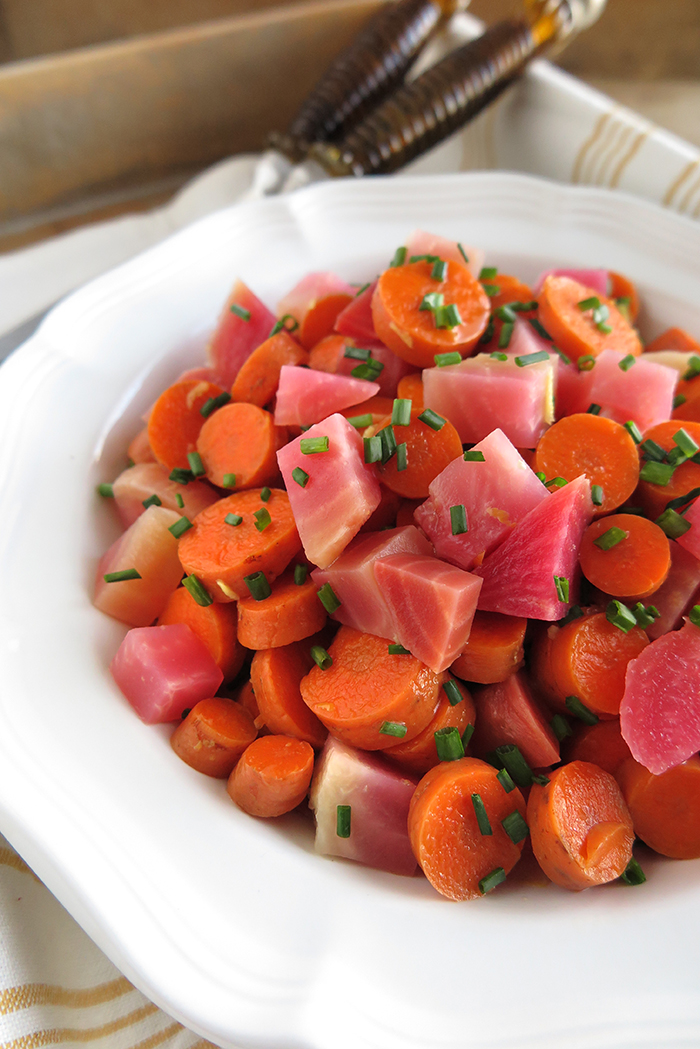 Zingy Beet and Carrot Salad from Simple French Paleo
This recipe is 100% compliant with the strict elimination phase of the Paleo Autoimmune Protocol (AIP).
Author:
Sophie Van Tiggelen
Cuisine:
Paleo Autoimmune Protocol
Ingredients
4 medium Chioggia beets or golden beets (about 1 pound)
5 medium carrots (about 1 pound), peeled and cut into 1⁄4-inch slices


Marinade:
Juice of one orange (about 1∕3 cup)
1 teaspoon lemon zest
Juice of one lemon (about 4 tablespoons) 1 tablespoon apple cider vinegar
1 tablespoon extra-virgin olive oil
1 teaspoon grated fresh ginger
1⁄2 teaspoon fine sea salt
Finely chopped fresh chives, for garnish
Instructions
Place beets in a saucepan and cover with water. Bring to a low boil over medium heat and cook, covered, until beets are tender, about 30 to 35 minutes. Drain and allow to cool.
Once cooled, remove skin from beets. Chop into 1⁄2-inch pieces.
Steam carrots until tender, about 15 to 20 minutes. Drain and allow to cool.
In a large glass or ceramic bowl, combine orange juice, lemon zest, lemon juice, vinegar, olive oil, ginger, and sea salt.
Add cooked beets and carrots to marinade. Mix well and refrigerate, covered, for at least two hours, stirring occasionally.
Immediately before serving, check seasoning and adjust salt to taste. Garnish with fresh chives.
---
This Zingy Beet and Carrot Salad has been shared on: Paleo AIP Recipe Roundtable