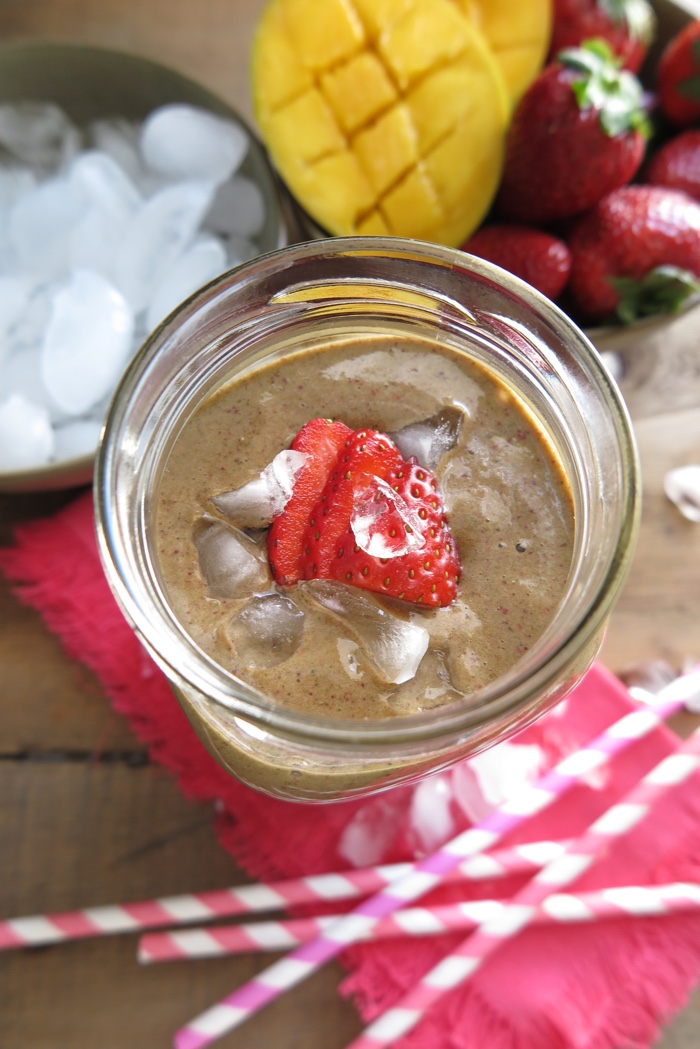 I have been anxiously waiting the arrival of the new AIP-approved collagen product by Vital Proteins: the Collagen Veggie Blend from Dr. Sarah Ballantyne! Confession: because life has been so busy recently, I have been struggling to keep up with my vegetable intake. It makes me feel a little uncomfortable and guilty when I don't eat tons of veggies because I KNOW how important they are for my overall health and well-being! That is why I was so excited when Vital Proteins sent me a sample of their new product for review. Even though I can't always spend the time I want in the kitchen chopping vegetables, I can still have a whopping dose of vegetables and fruits nicely packaged in a handy-dandy shake!
This Vital Proteins Collagen Veggie Blend is the result of a fruitful collaboration between the good folks over at Vital Proteins and our very own Sarah Ballantyne, aka The Paleo Mom. With The Paleo Mom involved from start to finish in the creation of this collagen veggie blend, you know this product is going to be very high quality (no sugars, no sweeteners, no emulsifiers, no dyes, no flavors) and AIP-compliant. This, my friends, is the Rolls Royce of all protein powders in my opinion!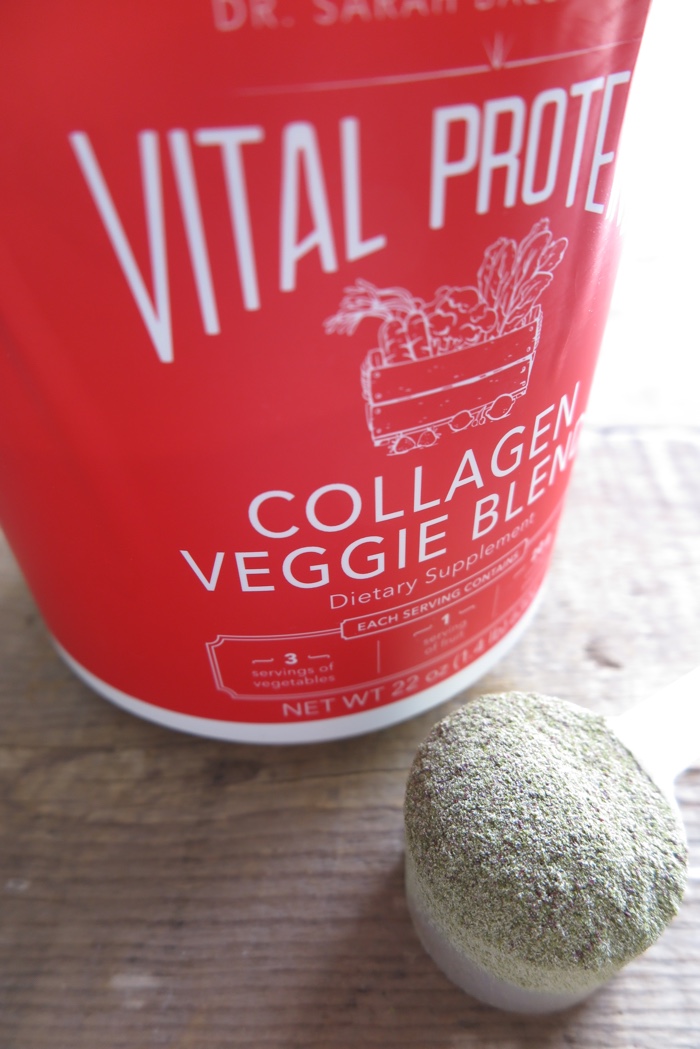 Now, you might wonder what is so special about this collagen powder. After all, the AIP community is no stranger to collagen or gelatin powders. Not only do you get 20 grams of protein from grass-fed collagen peptides per servings, but also 3 servings of organic veggies, and 1 serving of organic high-antioxidant fruit. This is unique and totally new.
Gluten free – Dairy free – Soy free – Paleo friendly – AIP approved – Whole30 approved
What about the taste? As soon as I opened the tub I noticed the lovely smell of the powder. Something light, earthy, with a hint of sweetness. Things were off to a good start! For my first taste, I simply mixed the collagen veggie blend with some water. I know The Paleo Mom does this, but it is not for me. Next, I tried it with some other goodies (fresh fruit for bulk) and bingo! I slurped the whole thing down in a flash and was left feeling nourished and satiated for hours. I didn't experience any sugar crash from the fruit and that's because each serving contains also a healthy dose of proteins.
I can only say good things about this Collagen Veggie Blend from Vital Proteins and it is a product I will definitely continue to purchase in the future for my personal use.
Why? Because it does solve one big problem I was facing recently: making sure I consume enough vegetables every day.

Vital Proteins Collagen Veggie Blend Review and a Recipe!
This recipe is 100% compliant with the strict elimination phase of the Autoimmune Protocol (AIP).
Author:
Sophie Van Tiggelen
Cuisine:
Paleo Autoimmune Protocol
Instructions
Combine all ingredients in a high-speed blender and mix on high for 20 seconds. Serve immediately.
This recipe will yield 1 large shake (perfect for meal replacement) or 2 small shakes.
Click it to pin it!