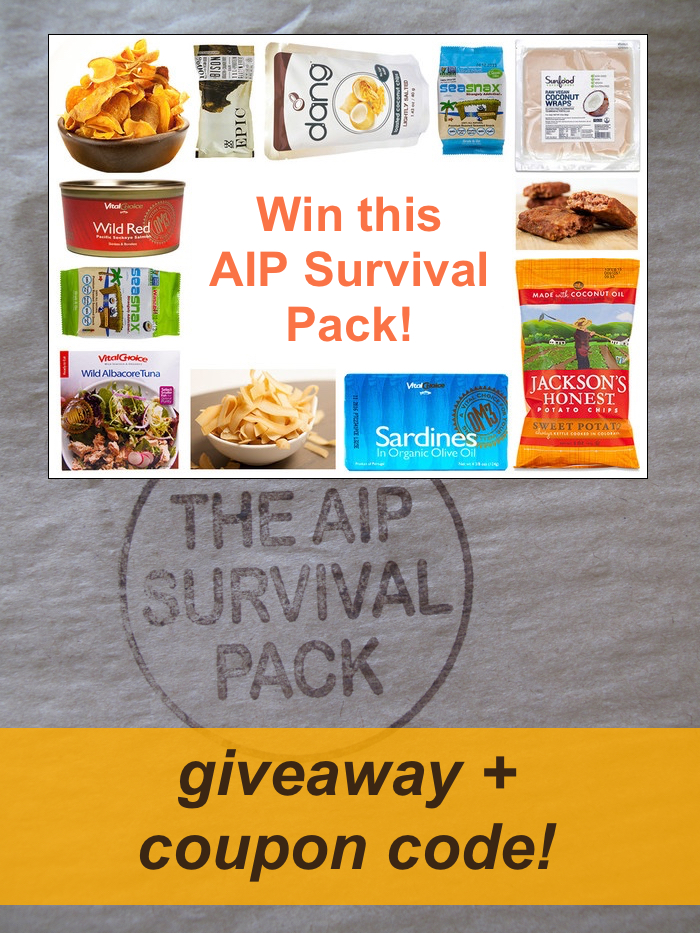 Back in April, I went to Paleo FX in Austin, Texas.  Paleo FX is the world biggest paleo convention dedicated to advancing and promoting the functional paleo approach to health.  It is three days packed with presentations, panels, cooking demos, and workshops.  I got to meet and listen to health practitioners and scientists in a variety of fields talking about ketogenic diets, sleep, anxiety, weight loss, …  I also met with a lot of paleo bloggers and vendors.  My Paleo FX pal was Tara from the blog Paleo Cajun Lady.  She is such a nice gal!  If you haven't met her already, hop on over to her blog.  She also just came out with an AIP Paleo Cajun cookbook.
Among the vendors, Barefoot Provisions really stood out for me.  These guys really bring something special to the table (literally!).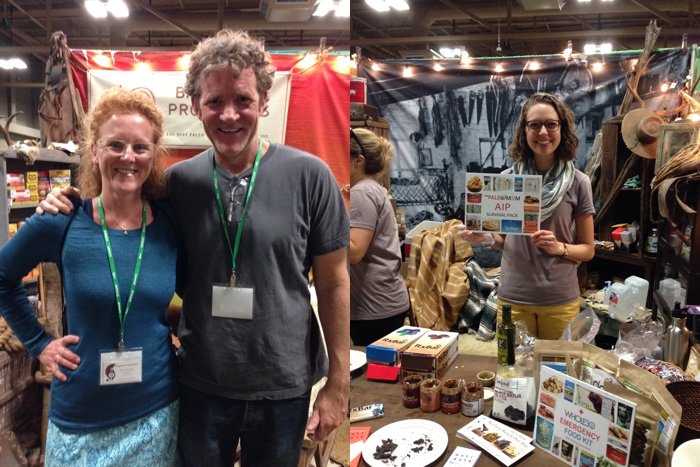 What makes them unique in my opinion is the quality of their products, their work ethic, and standards.  Barefoot provisions is a small company that gravitates towards real, unprocessed foods, organic and nutrient packed, with healthy fats and oils.  They don't like grains, refined carbs, GMO's, chemicals, hormones, and antibiotics!  They strive to bring you primally delicious snacks and foods that won't make you sick.  They carefully select the products they are selling from small food companies that represent a labor of love, and a personal vision.
"Crucially, paleo / primal / ancestral is not a diet. It's a reframing of how to live (and therefore eat).
It will take years of learning and growth to shed the habits of the Standard American Diet and get to a healthy place.
We're here to make the journey a delicious one."
The guys at Barefoot Provisions sent me an AIP Survival Pack to review, with no obligation to promote whatsoever.  I also would like to mention that I was not paid to make this review.  You can see for yourself what I got in the mail in the picture below.  Pretty cool!  It was like Christmas in July when I opened the box!
So what is the AIP Survival pack?
The AIP Survival Pack has been specially curated with the help of the Paleo Mom to help you through your autoimmune diet journey, without sacrificing delicious convenient foods.  This kit is designed to take some of the guesswork and stress out of your AIP journey, and provide some delicious snacks along the way!
Here is what you get when you purchase an AIP Survival Pack:
1 grass-fed bison bacon cranberry Epic bar
1 pack of sweet potato sea salt potato chips by Honest Chips
1 pack of sea salt toasted coconut chips by Dang
1 pack of raw coconut wraps by Sunfood
2 packs of olive oil & sea salt Seasnax
1 pack of wasabi Seasnax
1 can of wild red traditional sockeye salmon by Vital Choice
1 can of organic sardines in olive oil by Vital Choice
1 pouch of wild albacore tuna with sea salt by Vital Choice
I got the chance to taste every single product you see in the picture and I found them all delicious, of high quality, and very satisfying.  I took some of it with me on a little trip I made with my sister-in-law in May and they were awesome to have on hand during the day.  I had never tasted the products of Vital Choice before and their quality is amazing.  The tuna is moist, fresh, and really tasty!  I would give this kit double thumbs up!
I am giving away today one AIP Survival Pack to one of my followers!
The contest is over.  The winner is comment #46 – Corrie! Congratulations!
I will make it super easy for you!  Just subscribe to my newsletter and leave me a comment down below to let me know you did it.  If you are already subscribed,  just leave a comment to say hello!  The winner will receive one AIP Survival Pack from Barefoot Provisions.  Contest open to US domestic only.  The giveaway will run until Wednesday June 24 – 8pm MDT.  A winner will be chosen randomly. You will be contacted by email.  Good luck!
If you don't want to wait until the end of the giveaway, use this exclusive coupon code now (Squirrel10) to get 10% OFF your next purchase on Barefoot Provisions!  Coupon good until 07/15/15.