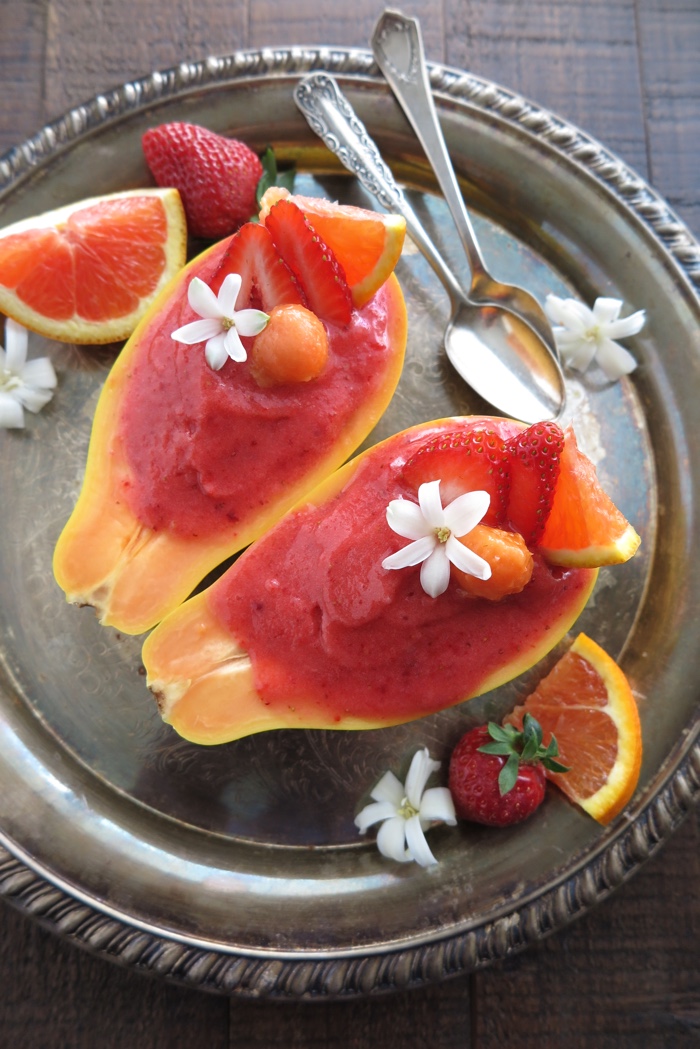 I created this recipe one evening kind of by accident and the outcome was so delicious that I have prepared this strawberry-orange sorbet many times since then. We were just done with our dinner and my husband wanted a "little something" special to finish off our meal. The only ingredient I had on hand that resembled a treat was some frozen strawberries in the freezer. I added them to my food processor along with some orange juice and whizzed the whole mixture to a smooth frozen puree.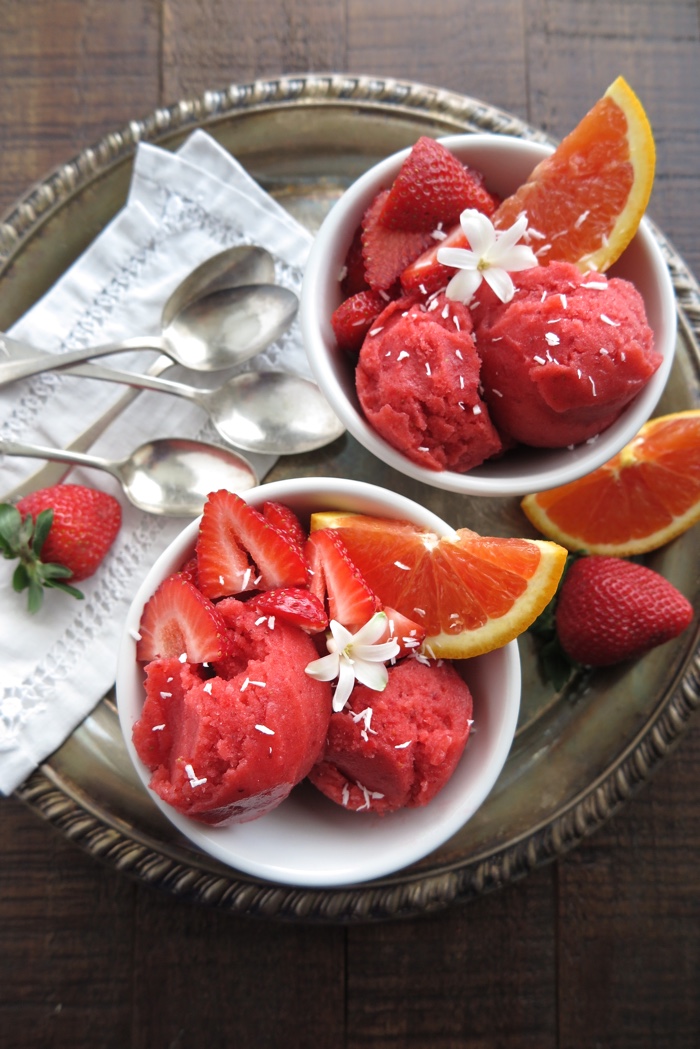 For such a simple process and only two ingredients, the result was frankly amazing. I didn't expect the bright burst of flavor that hit me with the first spoonful. I enjoyed the soft and smooth texture of this sorbet as much as its vibrant and cheerful taste. And I am sure you will, too!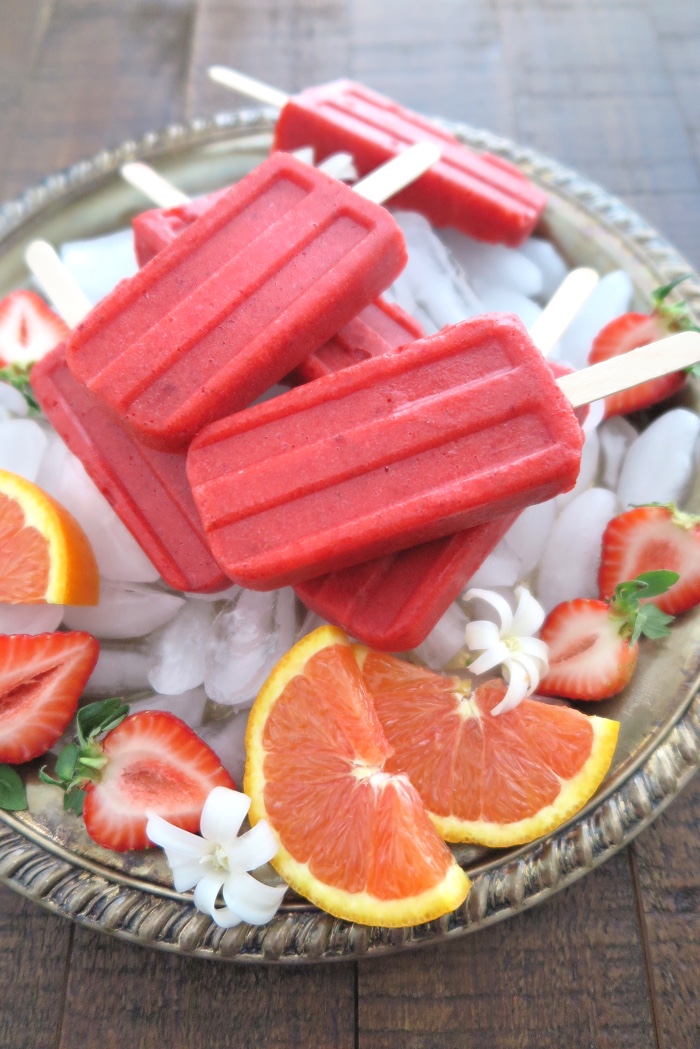 That first night, we enjoyed this strawberry-orange sorbet as a soft serve in little bowls while watching TV, feeling like we had just discovered a secret of life! Since then, I have experimented a little and I came up with different creative ways to serve it. Choose whichever you prefer; knowing they all are really good!
Strawberry-Orange

Sorbet
1 easy recipe
2 ingredients
3 ways to serve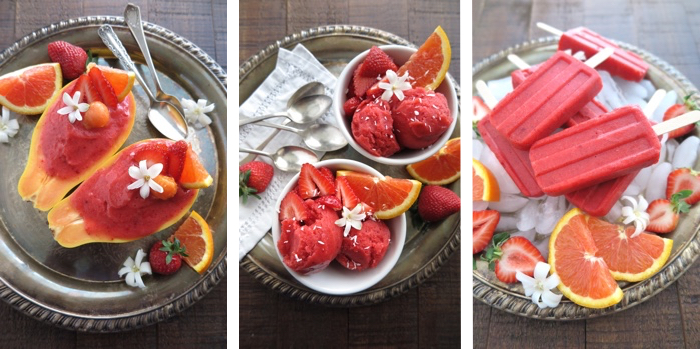 Strawberry-Orange Sorbet [Paleo - AIP]
This recipe is 100% compliant with the strict elimination phase of the Autoimmune Protocol (AIP).
Author:
Sophie Van Tiggelen
Cuisine:
Paleo Autoimmune Protocol
Ingredients
1 pound frozen strawberries
1 cup orange juice (or 1 cup of coconut water)


Equipment needed: food processor
Instructions
Add strawberries to a food processor and mix until the fruit is reduced to flakes, about 1 to 2 minutes.
Add orange juice (or coconut water) and continue to mix until you obtain a smooth frozen puree. You might have to push the mixture down the sides of the food processor a few times.
Serve immediately as a soft serve, freeze for about 45 minutes to 1 hour for a sorbet consistency, or pour into popsicle molds and freeze overnight.
Bon appétit!
Click it to pin it!

Recipe shared on the Paleo AIP Recipe Roundtable.