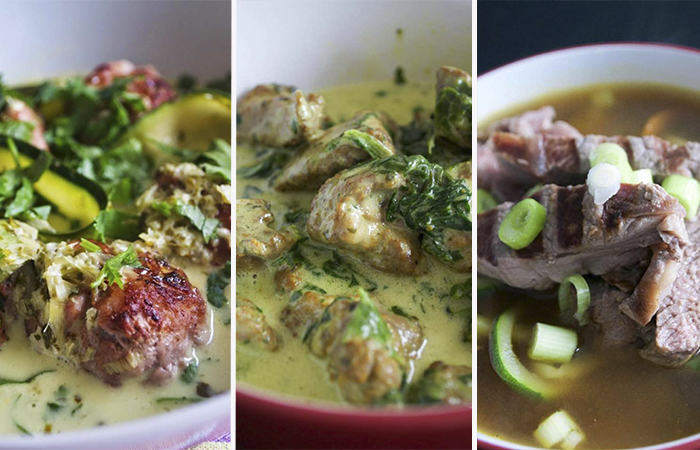 The author, Jo Romero, hails from the UK and has always been in love with hot, spicy food. Especially curries! She had to give up a lot of her favorite spices when she started the Paleo Autoimmune Protocol (also referred to as AIP diet) to heal her psoriasis and digestion problems. That's when Jo started developing recipes similar to the takeaway favorites she used to love but using ingredients compliant with the AIP diet. Thanks to her dedication, we can now enjoy Thai and Indian-inspired curries, Chinese meals, BBQ seasonings, and fragrant stews!
Get your copy of Spice here.
A word about spices
Herbs and spices are brilliant because you can completely transform the flavor of a whole dish! Even though certain spices like nightshades, black pepper and seeds are out in the strict elimination phase of AIP (click here for a complete list of herbs and spices approved on AIP), there are still a lot of flavor combinations you can enjoy.  Not only do spices add flavor, they also increase nutrient-density with their unique medicinal properties.
In this book, the author gives you a very thorough description of all the herbs and spices allowed on the Paleo Autoimmune Protocol. I personally love this part of the book because I have an herb garden in my backyard where I lovingly grow a variety of herbs for my kitchen. I use these herbs fresh during the summer or I dry / freeze them to use during the winter. It is a lot of fun and I find this very soothing. My favorites are basil, bay leaves, cilantro, dill, garlic, parsley, mint, rosemary, sage, tarragon, and thyme.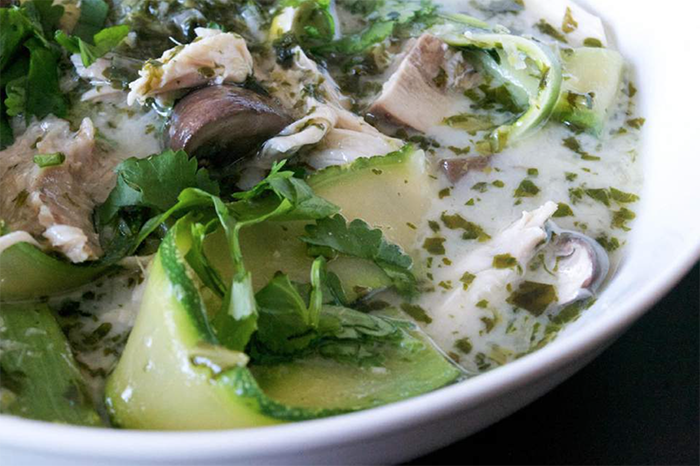 How to make a curry without seeds or nightshades?
Ha! This is where things become really, really interesting! Thanks to her past experience eating all these spicy foods, Jo has an intimate understanding of how a good curry should taste. We can trust her on this! She worked hard to develop a formula for an AIP curry and the result is amazingly tasty and healthy at the same time. The author gives you lots of details in her book, showing you how to create Indian-style curries, Thai-style curries, and Chinese flavored dishes. If you have been craving a good old curry, or just wanted to discover new flavors, you will be in heaven!
About the recipes
The cookbook Spice contains over 90 recipes, all compliant with the strict elimination phase of the Paleo Autoimmune Protocol. These recipes are divided into easy-to-use sections including nibbles and soups, main courses, sides, drinks and desserts.
Because Jo lives in the UK, all the recipes were created using metric measurements, but she provides imperial conversions for us to use in the US.
Many of the ingredients can be bought at your local grocery store.
As you go through Jo's cookbook Spice, you will fall in love with her curries and stews. They look so wonderfully fragrant and tasty! Spice is available on Amazon in Kindle format.
Get your copy of Spice here.