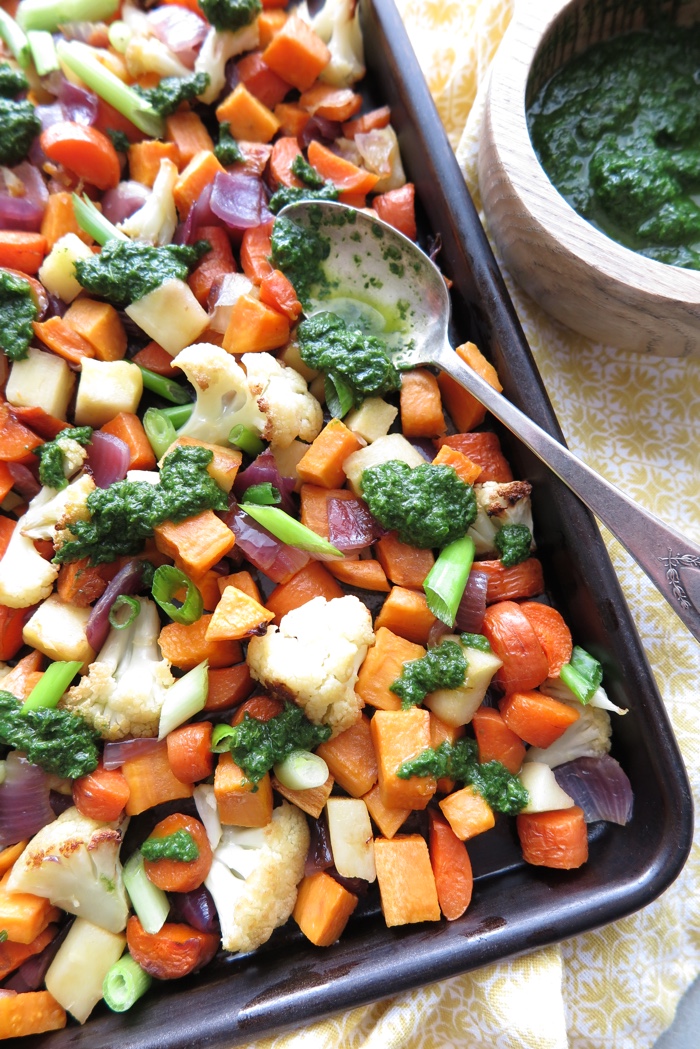 These rainbow roasted vegetables are so delicious, so comforting, and so quick and easy to prepare! As it often happens, I came up with this recipe by accident as I was cleaning out my refrigerator before my next shopping trip. Little bits of this and that put together ended up creating a wonderful, well-balanced mix of veggies.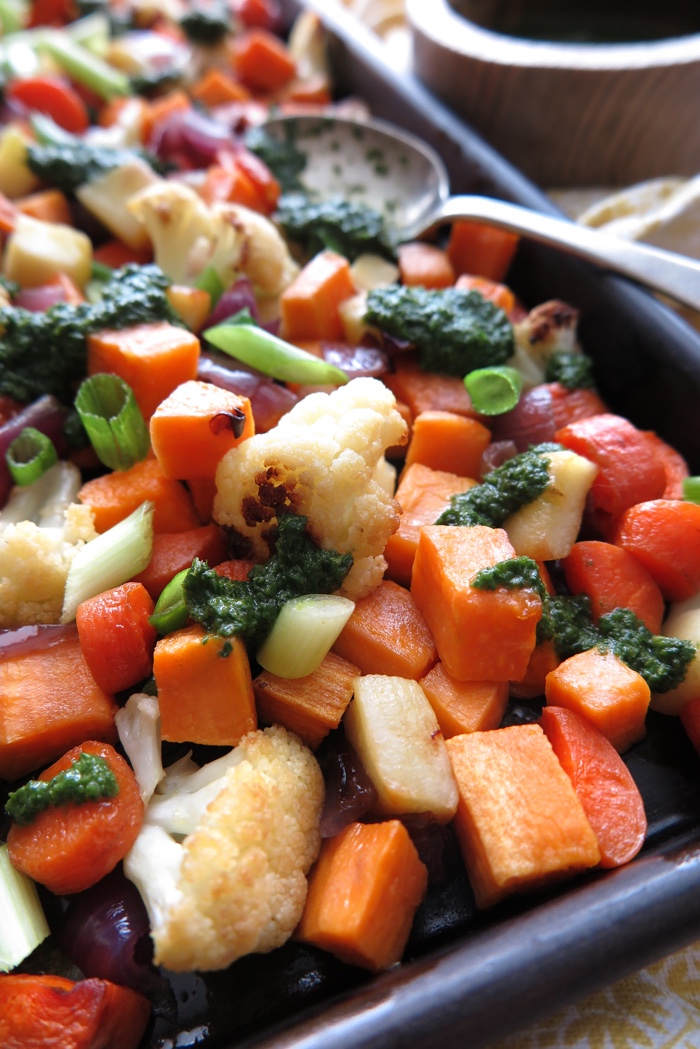 Serve with a super delicious dairy-free and nut-free pesto to transform these quiet little veggies into something so lively and bursting with flavor! There is no stopping me now; I want to spread this pesto on everything, from roasted vegetables and sweet potato skins to grilled fish and this scrumptious chicken bake!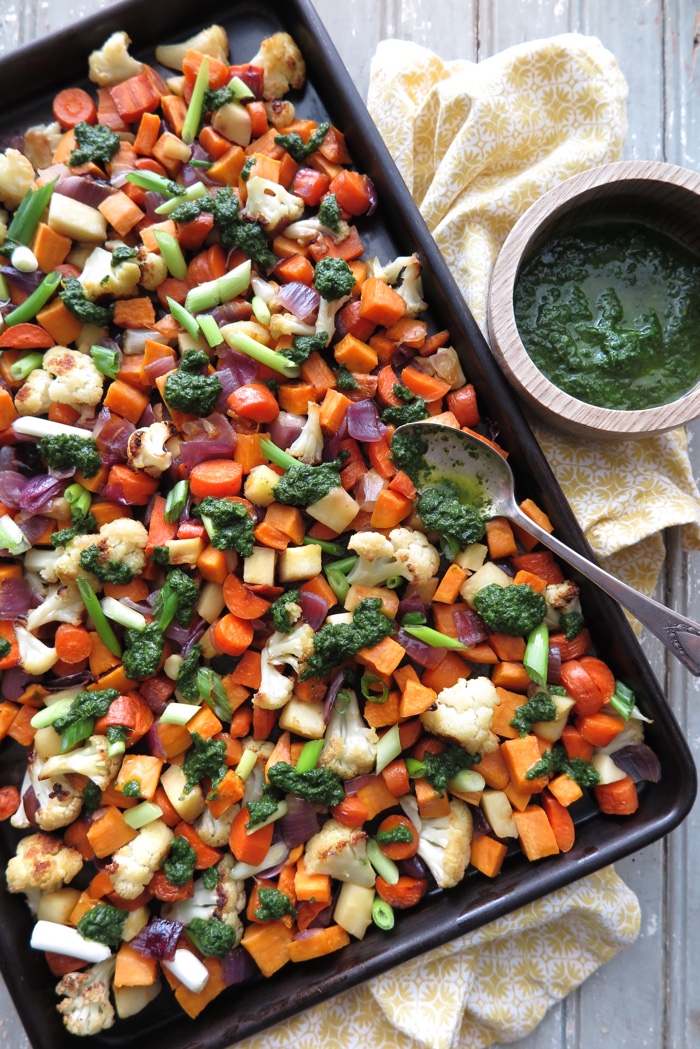 Oven-Roasted Vegetables with Basil-Mint Pesto [Paleo - AIP]
This recipe is 100% compliant with the strict elimination phase of the Autoimmune Protocol (AIP).
Author:
Sophie Van Tiggelen
Cuisine:
Paleo Autoimmune Protocol
Ingredients
1/2 small cauliflower, finely chopped (about 2 1/2 cups)
1 medium sweet potato, peeled and finely chopped (about 2 1/2 cups)
1 medium red onion, finely chopped (about 2 cups)
5 small carrots, finely chopped (about 2 cups)
1 small parsnip, peeled and finely chopped (about 1 cup)
3 tablespoons coconut oil, melted
Salt to taste
4 scallions, chopped (for garnish)
Serve with this Basil-Mint Pesto.
Instructions
Preheat the oven to 400°F. Place the rack in the middle of the oven.
Spread vegetables on a rimmed baking sheet. Drizzle with coconut oil and season with salt to taste.
Roast in the oven until vegetables are tender and turn golden, about 45 minutes, stirring a couple of times halfway through.
Serve immediately with this delicious Basil-Mint Pesto and a garnish of scallions.
Will keep up to 5 days in the refrigerator. Also freezes well. Bon appétit!
Click it to pin it!

The recipe for these Rainbow Roasted Vegetables has been shared on the Paleo AIP Recipe Roundtable over at Phoenix Helix.