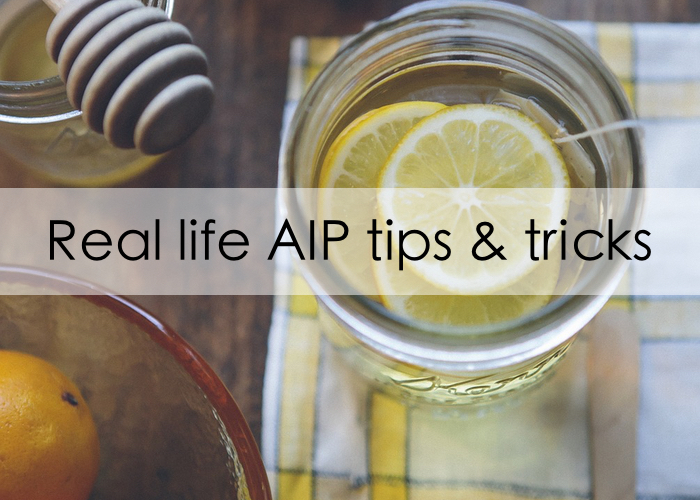 Real life AIP tips and tricks features stories from people like you who are using the Paleo Autoimmune Protocol to manage an autoimmune condition and live well in spite of the obstacles they may encounter. Healing from an autoimmune disease is not just about the food though. While the food you eat (and don't eat) is extremely important, other lifestyle factors are at play, such as reducing emotional stress, cultivating quality sleep, practicing regular exercise, or keeping a positive outlook on life. My wish for you is to draw strength and inspiration from these real life stories from all over the world. To contribute your own story of recovery on the blog, click here to download the submission form. To read more real life AIP tips and tricks, click here.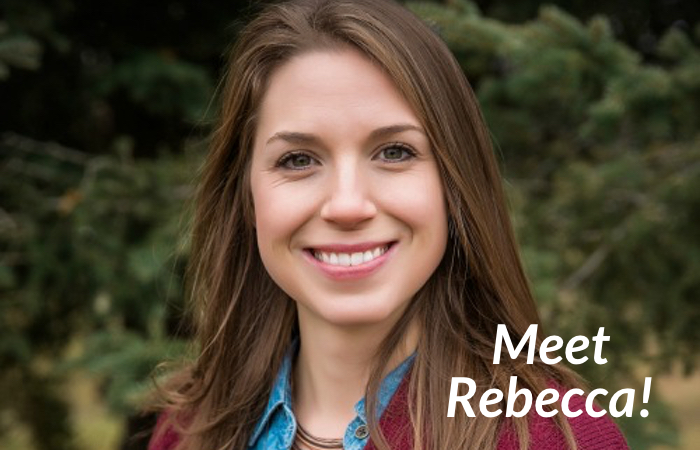 Name: Rebecca Boucher
Location: Northern Ontario, Canada
Diagnosis: Lichen Sclerosis, Eczema
When did you start AIP? Spring 2015
Have you reintroduced any non-AIP foods yet? Only black pepper so far!
Which tips or tricks made your life easier in the kitchen and helped you stick with the AIP diet?
Keeping it simple! Most of my meals are pretty basic: a ton of veggies, a protein, and a starchy vegetable (usually twice a day while I was breastfeeding, but now that my little one is weaning, I find that once a day, usually at dinner, works well for me).

Keeping some AIP-compliant foods in the freezer! Always having bone broth and cooked meat in the freezer has helped me tremendously. This way, when I don't feel like cooking, it's quite simple to throw a healing soup together. Wild-caught fish is also something I always have in the freezer: not only is it a great anti-inflammatory, but it's also VERY quick to defrost. Forgot to prepare dinner? Just grab some fish, soak it in cold water for 10 minutes, and it's ready to cook-which won't take very long, either!
What are your top three AIP go-to meals that are easy and quick to prepare?
Breakfast: My Breakfast Heart Fry (which I usually cook and freeze, then take a few slices out in the morning and pan-fry) alongside a green smoothie.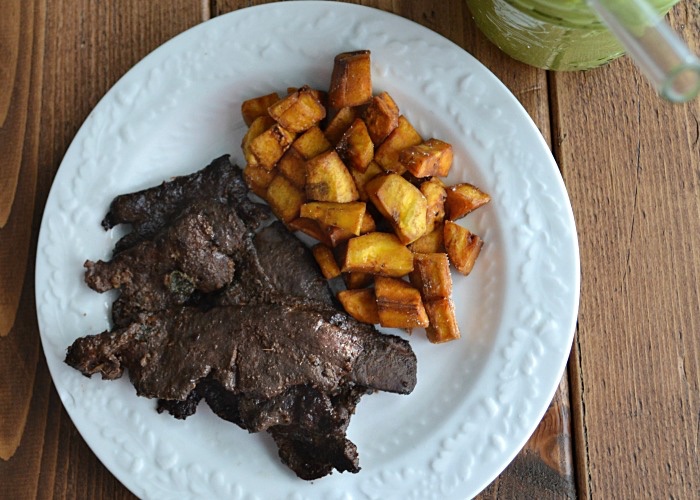 Lunch: I often eat a salad (like my Breathe Easy Salad with tuna (I like this brand) or sardines on top.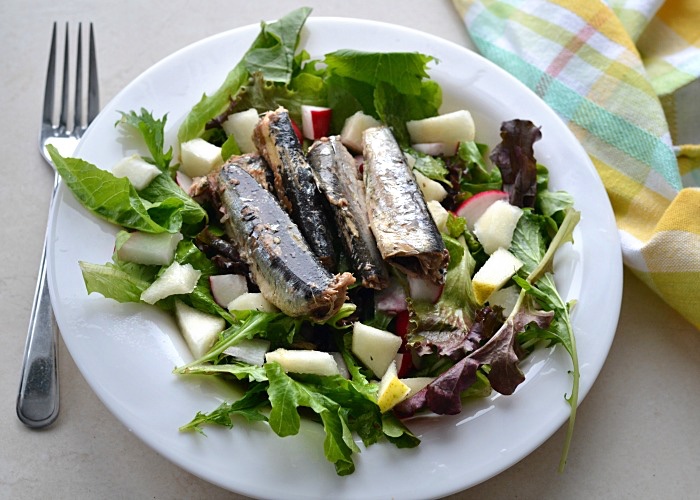 Dinner: Ground beef fried in beef tallow or coconut oil and seasoned with garlic powder, dehydrated onion flakes (or onion powder), and ground ginger, with some sautéed greens and a baked sweet potato (usually cooked in the microwave and topped with coconut oil). Simple and quick!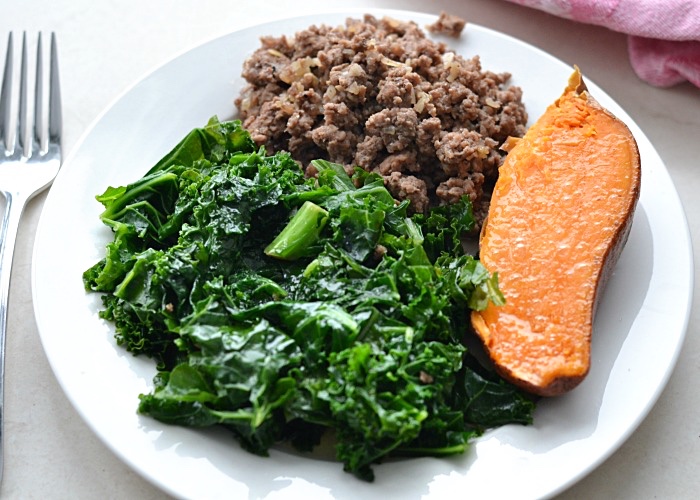 What are your favorite AIP snacks?
How do you manage to stay AIP outside of the house (at work, restaurants, travel, etc)?
I'm currently a stay-at-home mom and a holistic nutrition student (studying at home), which has been ideal for staying AIP. If I am going out to run errands, I always make sure to eat well before leaving the house.
If we are going on a trip or heading to our cottage for a few days, I prepare, prepare, prepare! I make sure to plan ahead and I always bring a cooler. Common things you might find in my cooler include: frozen meatballs or patties, frozen liver pate, canned fish, plantain chips, apples, green smoothies in mason jars, pureed soups in mason jars, some time of AIP treat (like gelatin gummies or date bites), a knife, a fork, and a spoon. This way, I know I'll have some food and be able to eat it wherever we go.
When going to restaurants, I start off by explaining that I have many food allergies and I just order a very plain salad and meat cooked without any seasoning. I know it sounds a bit boring, but making sure I stay compliant while traveling is super important; nobody needs a flare while on vacation! I usually treat myself afterward with an AIP treat from my cooler.
What other lifestyle components have you implemented in your healing routine (sleep, stress management, exercise, etc)?
Taking long, deep breaths! I may not always have time to take a yoga class or even to get to bed super early (although I do try), but I can always take long, deep breaths whenever I need to. If I'm feeling stressed, I focus on my breathing and it helps me manage my stress.
Taking a time-out and unplugging every once in a while. I do this any time I visit our family cottage, a place I go to connect with nature. Breathing in the fresh air is good for the body and the soul!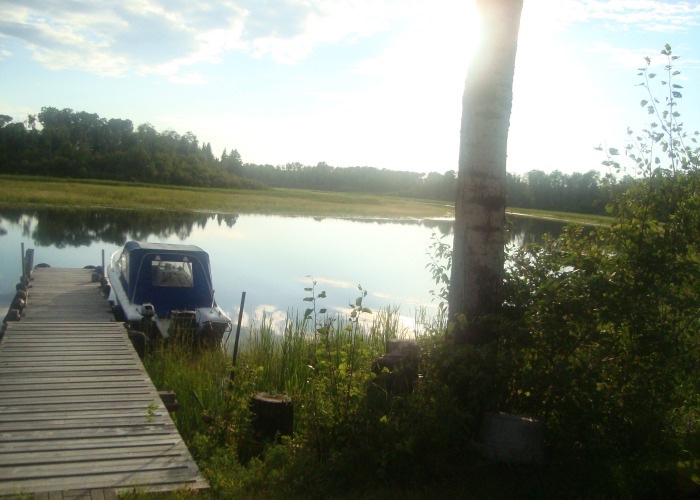 Creating a relaxing evening environment. Every evening, I turn on the Himalayan salt lamps, which I have in every bedroom, and I diffuse lavender oil to keep the energy calm and relaxing. This really helps everyone in the family to unwind after a long day (my kids love it!).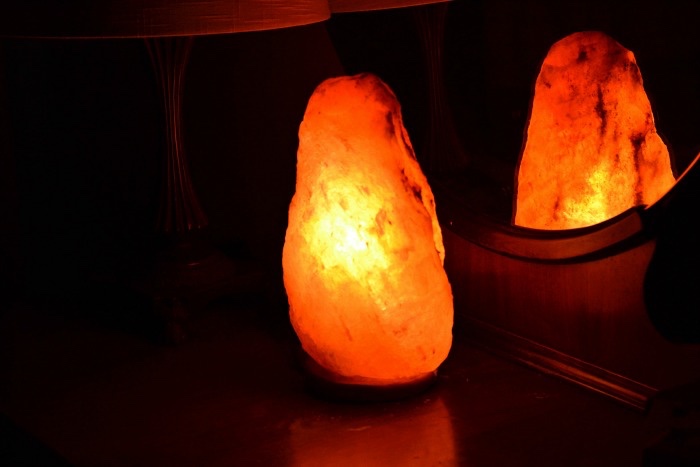 What advice would you give to a beginner just starting the AIP diet and lifestyle?
Keep it simple! It's easy to look at some AIP recipes and begin to over-complicate your everyday meals. Start slow and simple. Stick with the basics (veggies, protein, starchy vegetables, and bone broth) until you feel more comfortable in your routine.
Remind yourself frequently why you are doing this. You are worth it!!
What are your favorite AIP resources?
The Paleo Mom

. If it wasn't for Sarah, I would never have started the Autoimmune Protocol. Her website is loaded with valuable information; I often search it when I have a question about AIP.

Phoenix Helix

. Eileen's articles are so informative and I love her writing style – she keeps it simple.

The cookbook Simple French Paleo (are you noticing a theme? I like things SIMPLE!). I truly love Sophie's cookbook. It's filled with perfect recipes to make when having guests over. They will think you've slaved all day, when in reality everything was easy to make!
You can find Rebecca on her blog (Lichen Paleo, Loving AIP), Instagram, and Facebook.