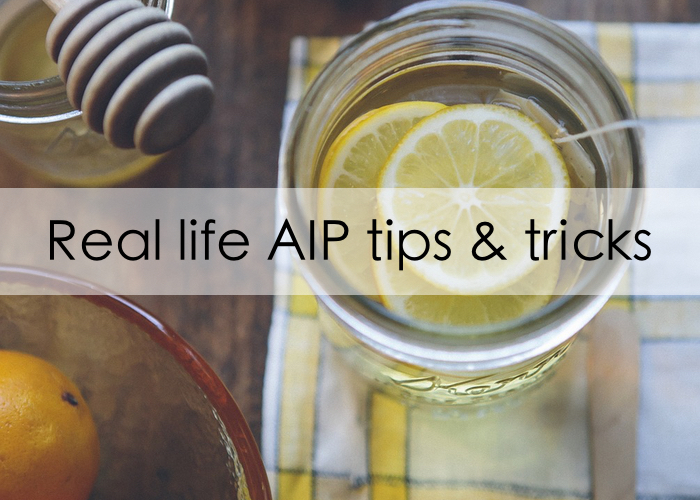 Real life AIP tips and tricks features stories from people like you who are using the Paleo Autoimmune Protocol to manage an autoimmune condition and live well in spite of the obstacles they may encounter. Healing from an autoimmune disease is not just about the food though. While the food you eat (and don't eat) is extremely important, other lifestyle factors are at play, such as reducing emotional stress, cultivating quality sleep, practicing regular exercise, or keeping a positive outlook on life. My wish for you is to draw strength and inspiration from these real life stories from all over the world. To contribute your own story of recovery on the blog, click here to download the submission form. To read more real life AIP tips and tricks, click here.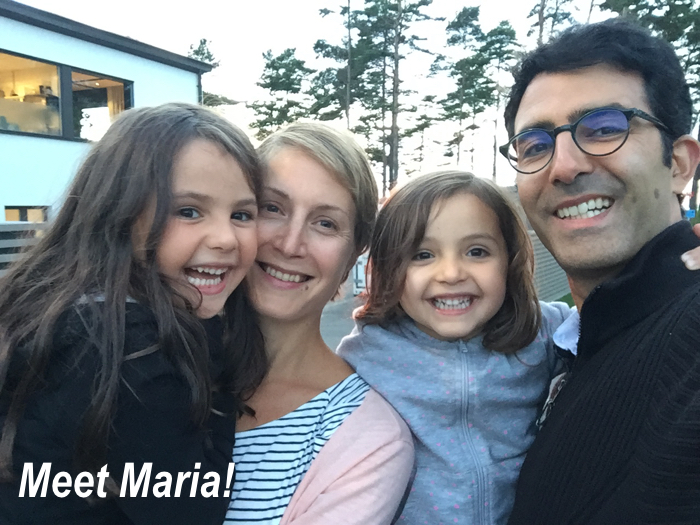 Name: Maria Sellam
Location: I originally come from Sweden, but now I live in Saint-Germain-en-Laye, France, with my French husband and two daughters.
Diagnosis: Celiac disease and Autoimmune Progesterone Dermatitis (I have also had a serious candida overgrowth/infection which has somewhat interfered with/prolonged my healing).
When did you start AIP? In September 2014.
Have you reintroduced any non-AIP foods yet? Yes, I can eat eggs and nightshades in small quantities. However, nuts (all of them) are still a big trigger for me, creating symptoms ranging from digestive problems to a flare-up of eczema/dermatitis. I never excluded my morning coffee so I am not sure if that counts as a reintroduction!
Which tips or tricks made your life easier in the kitchen and helped you stick with the AIP diet?
Use AIP as a good template/place to start: I was introduced to AIP by a naturopath in Sweden, who taught me that each meal should consist of 1/3 of above-earth veggies (excluding nightshades, of course), 1/3 root vegetables, and 1/3 protein, which helped me constitute my plates in the beginning. When I later discovered my candida overgrowth, I had to rethink the fruits/starchy vegetables part as well as FODMAPs, which really took my healing to another level.

Buy a slow cooker: This was a life saver for me! I use it to prepare bone broth, stews, and my AIP-adapted Boeuf Bourguignon recipe.

Visit farms: Finding grass-fed meat in France is not always easy, but now I've found a great farmer in the Yvelines.
What are your top three AIP go-to meals that are easy and quick to prepare?
Being Swedish, my favorite quick meal/treat is smoked shrimp with my homemade aioli or guacamole.

A mixed salad made with chives, spinach, avocado, and smoked mackerel.

A stir-fry made using the veggies and fresh herbs left in the fridge, with chicken or meat.
What are your favorite AIP snacks?
Roasted coconut chips, cucumber and celery dipped in olive tapenade, as well as kale chips.
How do you manage to stay AIP outside of the house (at work, restaurants, travel, etc)?
I always bring a lunchbox to work with either leftovers or veggies that I've prepared in the morning (I always keep the freezer full of veggies, easy to just steam in the morning). There is also a great salad bar next my work where you can mix my own salad; I bring my own dressing. 

At restaurants, I usually order fish or meat with a salad. I always keep an avocado, smoked salmon, meat jerky, and plantain chips in my bag just in case. AIP has made me quite blunt about my eating habits and if the restaurant can't offer me veggies other than a salad, I grab my snacks from my bag. (With that being said, I don't often go to restaurants and I wouldn't do it in a fancy restaurant!)

The same goes for traveling. I try to always have a snack in my bag. That way I don't stress too much about having to find something. I always bring a meal on airplanes. I bring dried meat, an avocado, plantain chips, or boiled eggs (a reintroduction).
What other lifestyle components have you implemented in your healing routine (sleep, stress management, exercise, etc)?
I'm a formerly addicted long-distance runner, so I've had to work hard to introduce and replace running with more gentle forms of exercise. I try to do brisk walks instead of running (but I miss the sweating) and pilates. For me, running is meditation, so sometimes it's a difficult trade-off.

I'm continuously working on my stress and sleep management. I'm someone who stresses easily, so I've had to work hard on prioritizing, learning to say "no", and planning time for self-care. I'm doing meditation in the sense that I'm trying to be really present here and now. As for sleep, I try to not watch TV or look at my phone late at night, but I also take magnesium and chamomile before bed to help me wind down.

I work to eliminating toxins in my environment, from the products I use on my hair and body to what I use to clean the house. 
What advice would you give to a beginner just starting the AIP diet and lifestyle?
The changes and sacrifices that seems so big in the beginning are nothing compared to how great you can feel. I would also advise that you explain the how's and the why's of AIP to your family and friends; their support is so important. Don't be afraid to try new foods: just like with babies, you have to try something several times to get used to something.
What are your favorite AIP resources?
My favorite AIP resources are, of course, the bible (The Paleo Approach) by Sarah Ballantyne, as well as the numerous other blogs and books that exist (like a Squirrel in the Kitchen). I also find the AIP community on Instagram to be very helpful for food inspiration and daily motivation. I would love to be a part of bringing more products and support to Europe as the U.S. has so many special products which make life easier; things that you can't necessarily find here.
A final word from Maria
Maria is a big fan of Charlie Chaplin. A couple of years ago, she found a poem, "As I Began to Love Myself", which I find so beautiful and representative of what AIP is. The stanza below has become her motto.
As I Began to Love Myself …
As I began to love myself
I freed myself of anything
that is no good for my health
food, people, things, situations,
and everything that drew me down
and away from myself.
At first I called this attitude a healthy egoism.
Today I know it is
"LOVE OF ONESELF"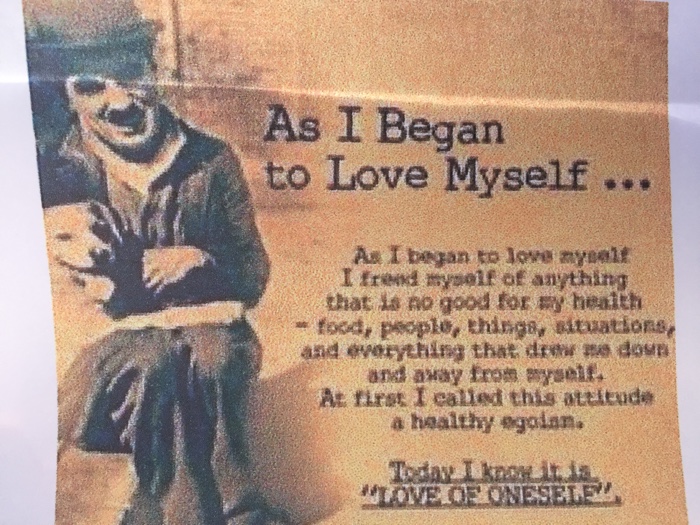 You can find Maria on her blog, Paleo Viking, and on Instagram.