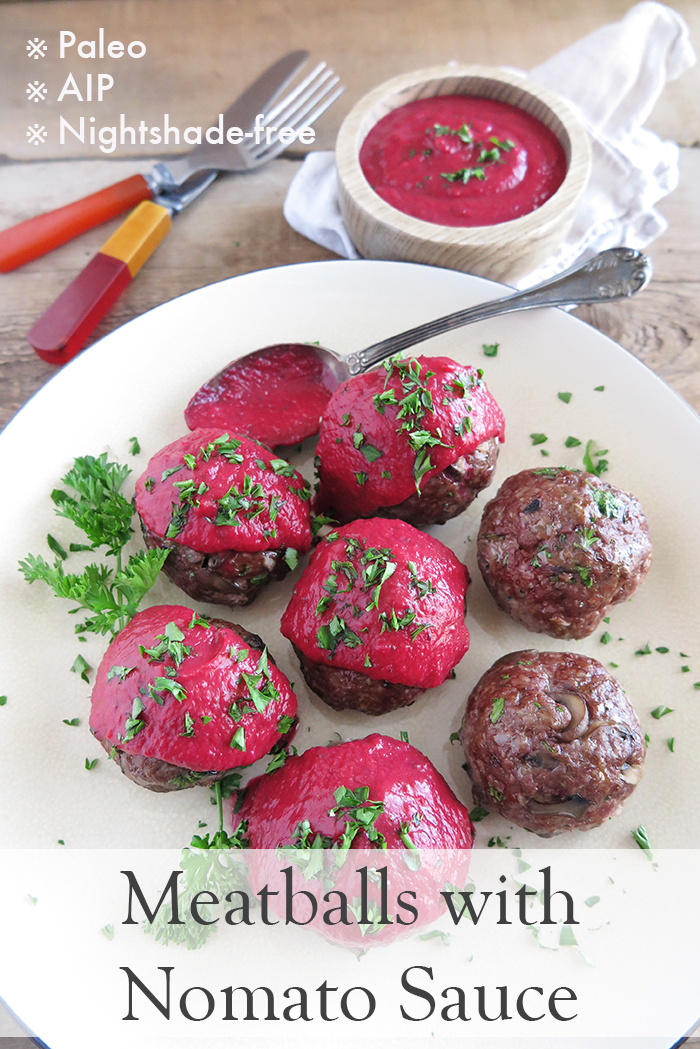 Good news! You can still enjoy the traditional favorite of meatballs and sauce even if you have to avoid tomatoes! This clever "Nomato sauce" will make you believe you are eating the real deal. Don't you love it when you can fill two needs with one deed? Prepare a super healthy meal compliant with the Paleo Autoimmune Protocol that everyone in the family will enjoy because it is just that good? Definitely a win-win situation! Everyone is happy and you won't have to spend much time in the kitchen.
I like to prepare these meatballs with a mix of beef and bison. If you can't source bison or don't care much for it, don't let it stop you. Ground beef, lamb, or pork can be substituted for the bison.
If you like batch cooking, double or triple the ingredients in the recipe. These meatballs freeze amazingly well.
Serve with a side of cauliflower rice, roasted vegetables, or simply a humongous salad!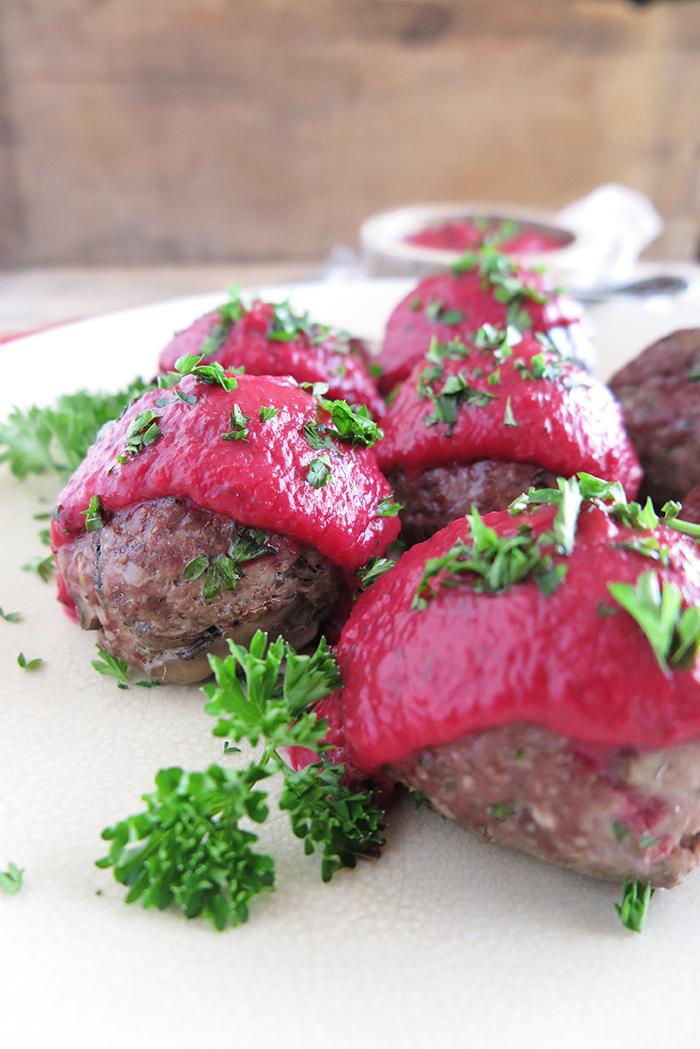 You can find this recipe, as well as many other mouthwatering French-inspired AIP recipes, in my new cookbook Simple French Paleo : Flavorful Allergen-Free Recipes for the Autoimmune Protocol. Check it out! If you prefer a PDF version, click here.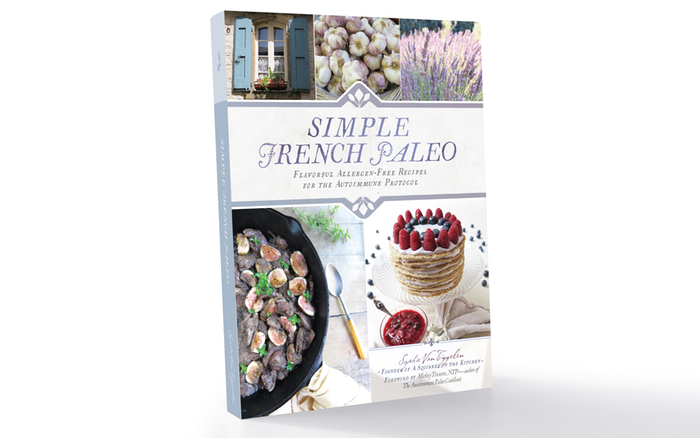 Meatballs with Nomato Sauce (AIP - Paleo)
This recipe is 100% compliant with the strict elimination phase of the Autoimmune Protocol (AIP).
Author:
Sophie Van Tiggelen
Cuisine:
Paleo Autoimmune Protocol
Ingredients
Extra-virgin olive oil for greasing the dish
1 pound ground beef
1 pound ground bison
1 can (4-ounce) mushrooms, drained (about ¾ cup)
¼ cup finely chopped fresh parsley + extra for garnish
2 cloves garlic, minced
1½ teaspoons fine sea salt
Instructions
Heat oven to 350° F. Set the rack in the middle of the oven. Grease the bottom of a baking dish with olive oil.
Using your hands, combine meat, mushrooms, parsley, garlic, and sea salt in a large bowl.
Continuing to use your hands, scoop out ⅓-cup-sized portions of meat mixture and form into meatballs.
Place meatballs in the baking dish. Bake until meat is browned and cooked through, about 35 minutes.
Serve meatballs with a generous dollop of Nomato sauce and a garnish of fresh parsley.
Notes
Ground beef, lamb, or pork can be substituted for the bison. Meatballs also freeze well.
The recipe for these
Meatballs with Nomato Sauce
has been shared on:
Paleo AIP Recipe Roundtable