How to cut and peel butternut squash?
Tools needed: a cutting board, a serrated kitchen knife, a spoon, a vegetable peeler.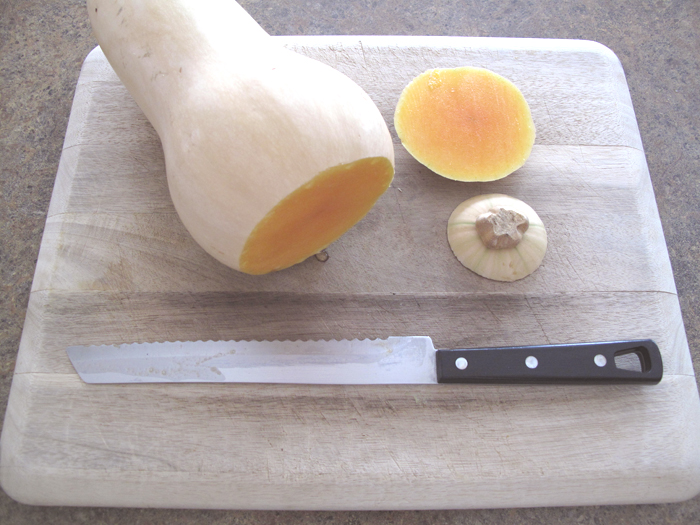 Place the squash on its side and cut off both ends.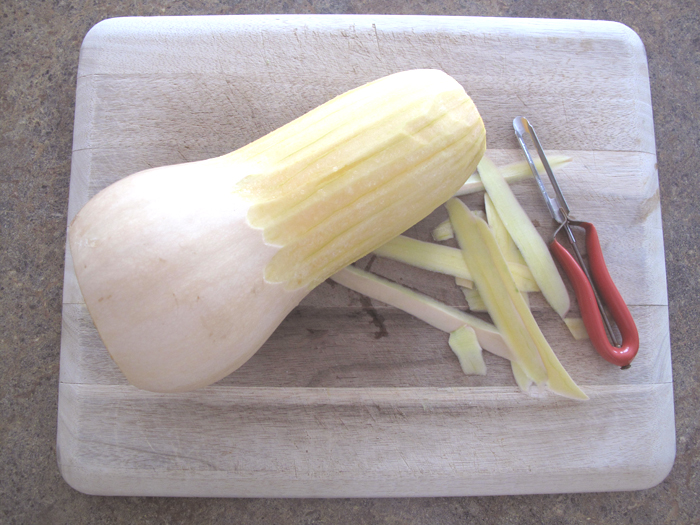 Peel the thick skin with a vegetable peeler.  Hold the squash firmly as it gets slippery!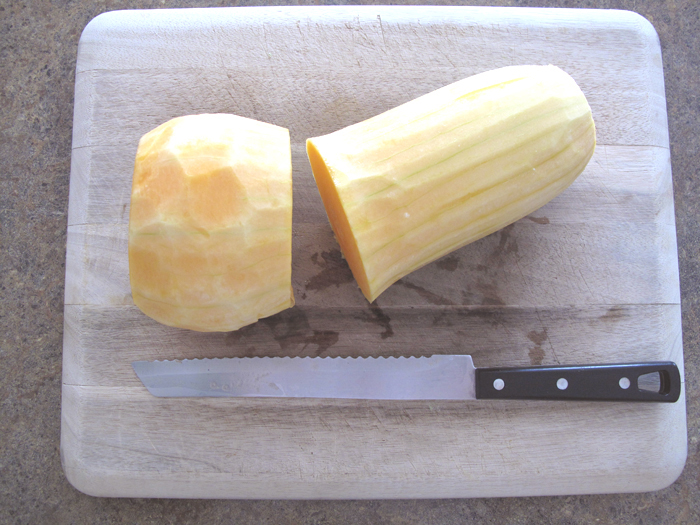 Cut the squash in half at the "neck", where the body of the squash starts to curve out at the bottom.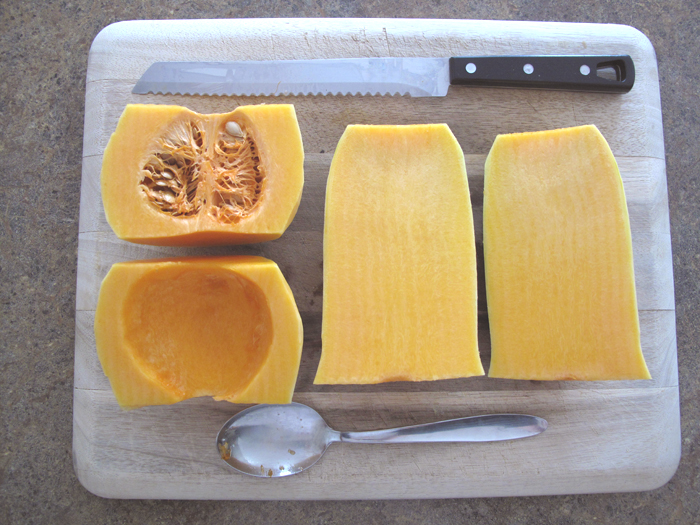 Then slice each piece down the middle again.  Scoop out the seeds with a spoon.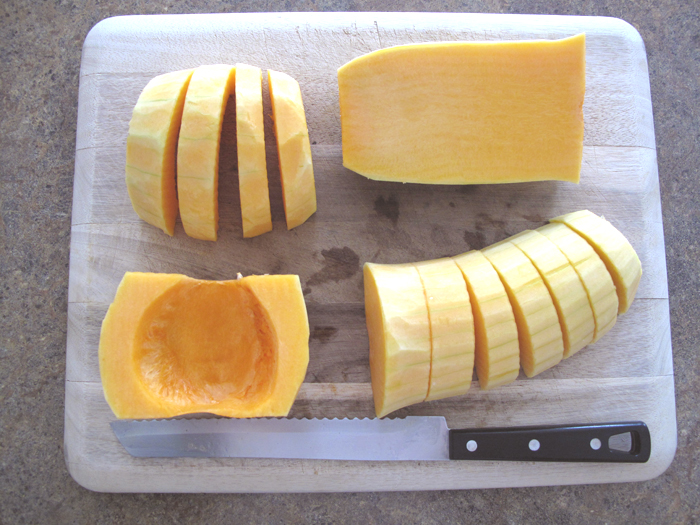 Slice each piece into strips of equal thickness.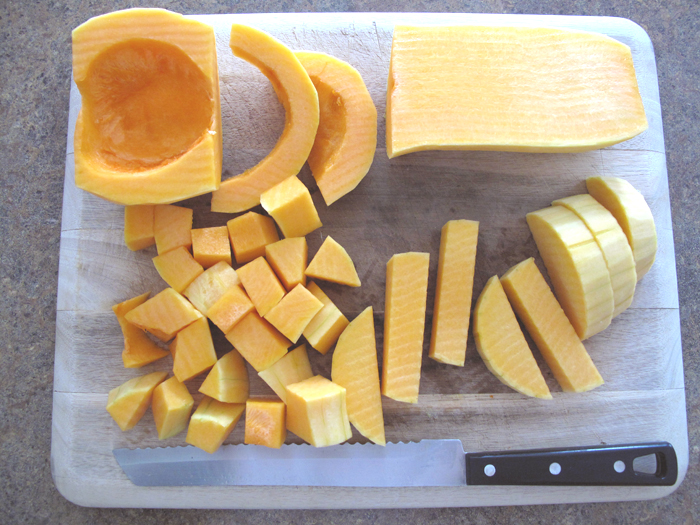 Now slice each strip into cubes.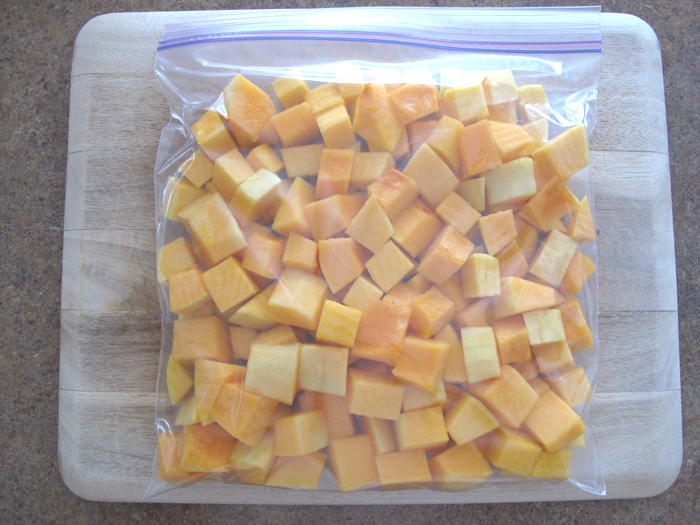 I keep butternut squash cubes in a sealed plastic bag up to 1 week in the refrigerator.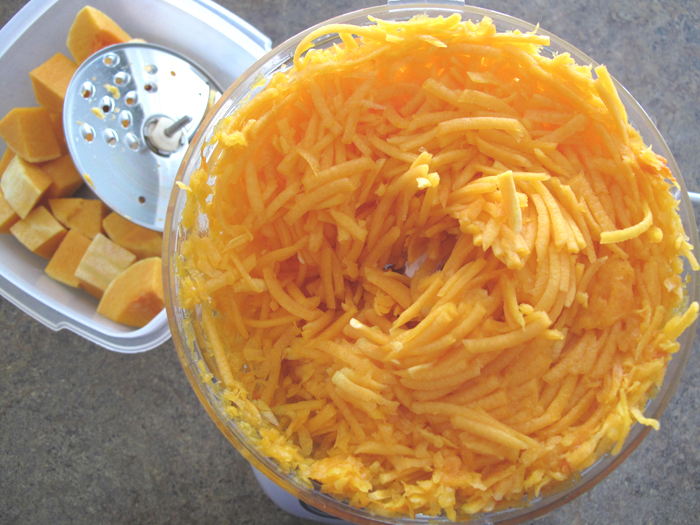 If you need shredded butternut squash for a recipe, use a food processor to shred the cubes.
Looking for recipes including butternut squash?
Creamy butternut squash, carrot, and ginger soup
Breakfast hash casserole with butternut squash and cilantro
Bacon wrapped butternut squash bites
Oven roasted butternut squash with cinnamon
**********************************************
This post "how to cut and peel butternut squash?" has been shared on the following link parties: Fat Tuesday – Real Food Wednesday – Natural Family Friday – Awesome Life Friday
---