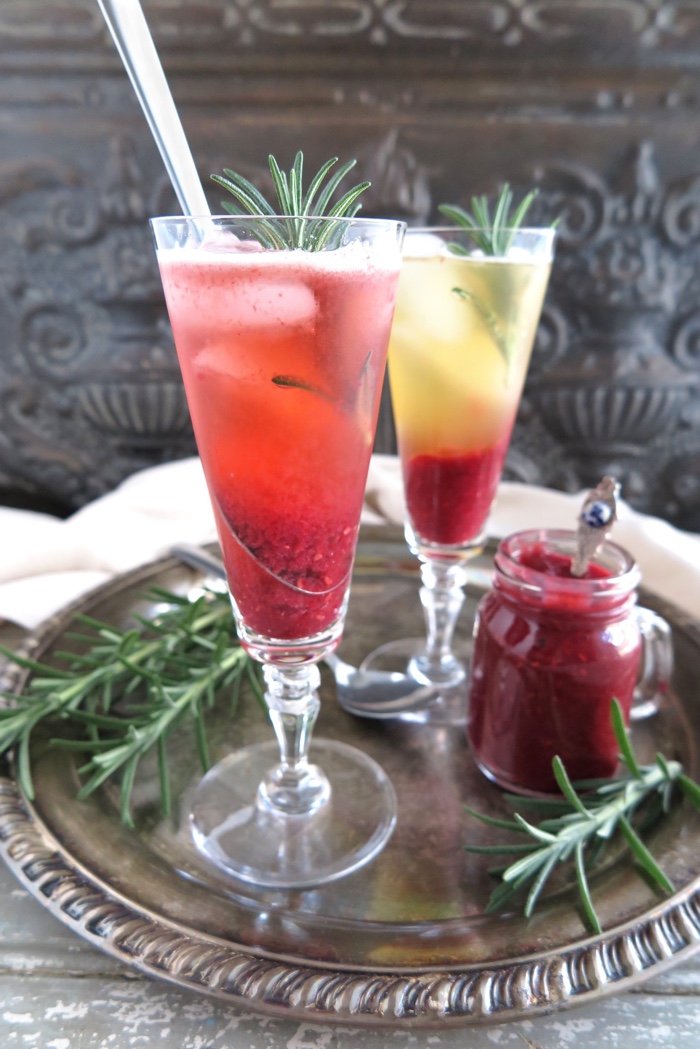 This Raspberry-Cherry Kombucha Mocktail is deliciously refreshing, non-alcoholic, and has a little festive air that makes it perfect for holiday entertainment! You will have to prepare the raspberry-cherry syrup in advance, but this step won't take long. A fun way to serve this mocktail is by layering the different ingredients, starting with the fruit syrup at the bottom of the glass. This will lend a dramatic look to the drink and your guests will love to mix the drink themselves with a cocktail spoon or a straw!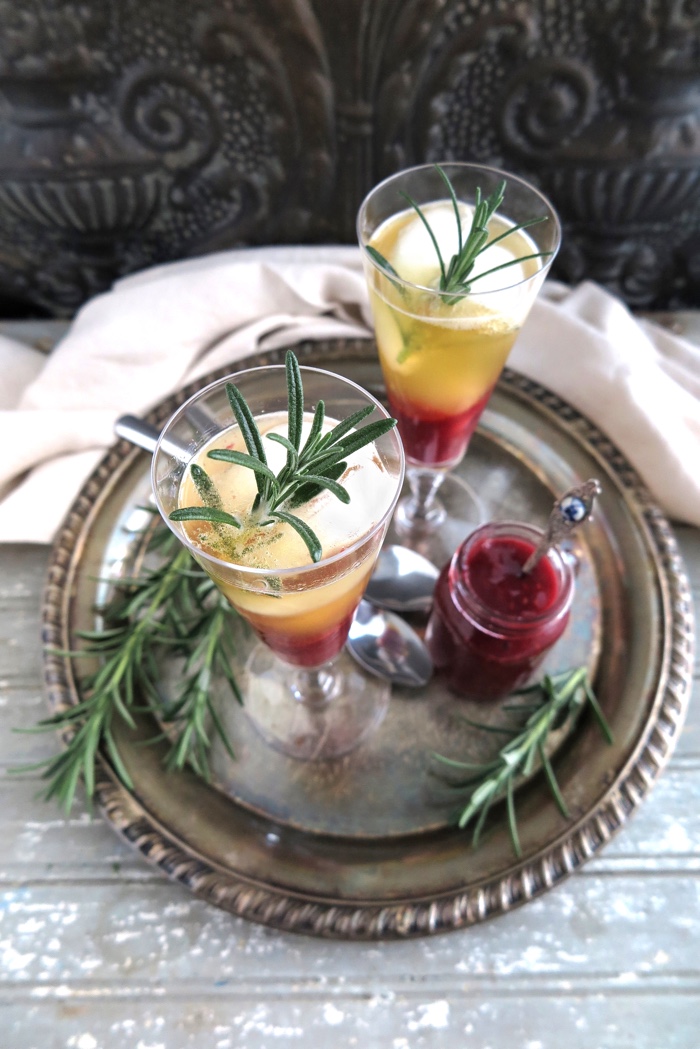 To prepare this Raspberry-Cherry Kombucha Mocktail, I am using my favorite Gingerade kombucha, but feel free to use whichever flavor you like. The possibilities are endless and very much depend on your personal tastes. I buy my kombucha at the store, but more adventurous people brew their own kombucha. I hear it is quite easy when you've got the hang of the whole scoby thing! For an easy tutorial, check out this post from Eileen at Phoenix Helix.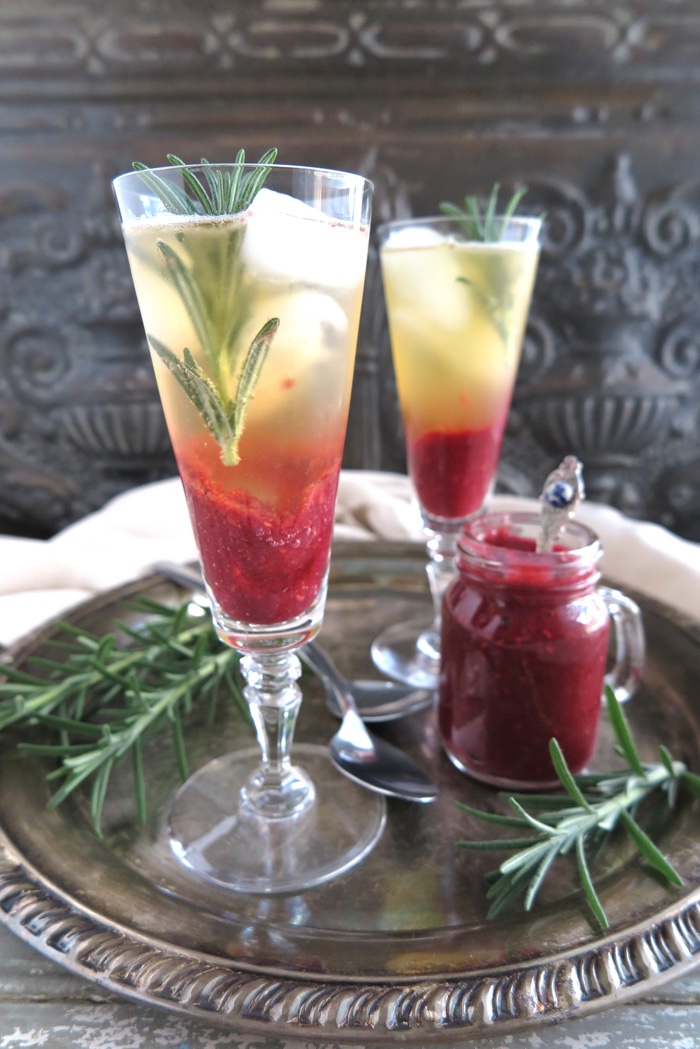 Last but not least, don't forget to dip a little piece of fresh rosemary in the drink before serving as it gives an incredible distinctive flavor to this holiday spritzer!

Festive Raspberry-Cherry Kombucha Mocktail [Paleo - AIP]
This recipe is 100% compliant with the strict elimination phase of the Paleo Autoimmune Protocol (AIP).
Author:
Sophie Van Tiggelen
Cuisine:
Paleo Autoimmune Protocol
Ingredients
For the syrup:
2 cups frozen pitted cherries, thawed
2 cups fresh raspberries
¼ cup water
1 tablespoon honey


Fresh rosemary, for garnish
Instructions
To prepare the syrup: in a saucepan, combine cherries, raspberries, water, and honey. Simmer on medium-low heat for until fruit syrup thickens a little bit, about 20 minutes.
Watch carefully while the syrup is simmering because if the temperature gets too high, it will overflow!
Let the syrup cool down until it is safe to handle. Pour into your high speed blender and mix on high for 20 seconds.
Refrigerate until completely chilled.
To assemble the mocktail: in a tall champagne glass, add 1 tablespoon of fruit syrup, a couple of ice cubes, then pour ¾ cup of Gingerade kombucha on top. Add a 2-inch piece of fresh rosemary to garnish.
Serve with a cocktail spoon or a stick for stirring the mocktail.
A votre santé!
Click it to pin it!