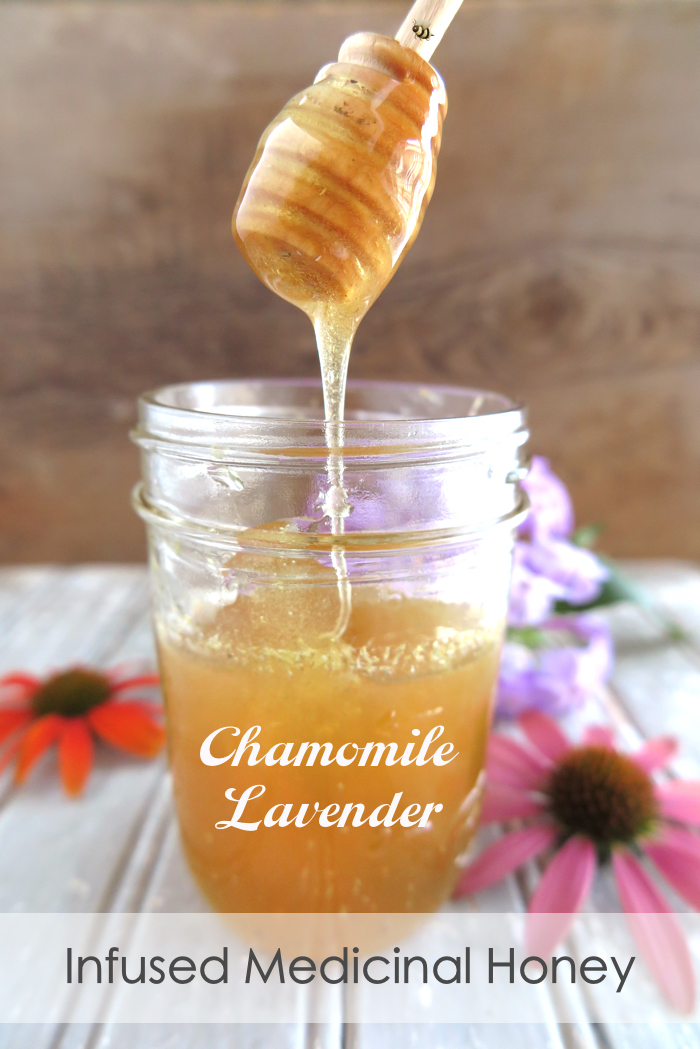 It is the end of the summer here in Colorado and I find myself busy preparing for the colder days ahead of us. I am drying herbs from the garden, making jellies, and making chamomile and lavender infused medicinal honey.
Chamomile and lavender both have calming and relaxing properties. They help settle the nervous system and promote restful sleep. It is the perfect combination to help you slow down and enjoy the moment! I confess I truly enjoy a good cup of tea, lightly sweetened with some chamomile and lavender infused honey to wind down at the end of the day.
Preparing herb infused honey isn't difficult, but it does require patience as it takes time for the herbs to slowly impart their subtle flavor and healing properties to the honey. But isn't that the case with all things in life? Good things take time.
These make wonderful gifts for family and friends, or you can keep it all to yourself! Keep your infused honey in a glass container with a lid, away from direct sunlight and high temperatures.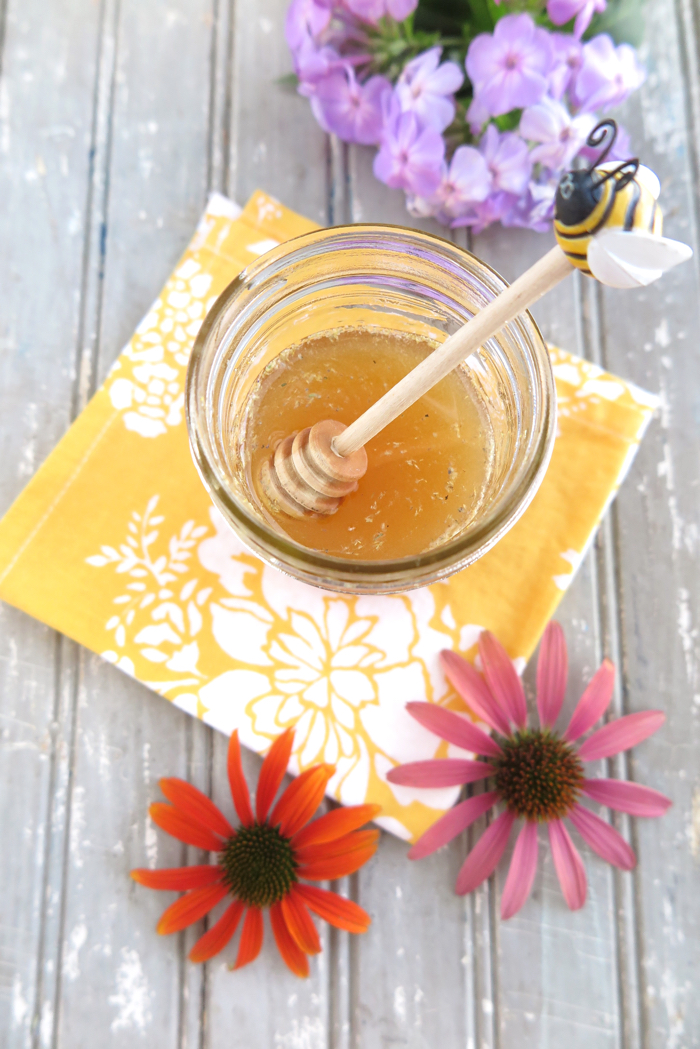 Chamomile and Lavender Infused Medicinal Honey (Paleo, AIP)
This recipe is 100% compliant with the strict elimination phase of the Paleo Autoimmune Protocol (AIP).
Author:
Sophie Van Tiggelen
Cuisine:
Paleo Autoimmune Protocol
Instructions
Place chamomile and lavender at the bottom of the glass jar and pour honey over. Close the lid tightly.

Let the herbs infuse for 2 weeks. The herbs will float to the top, so turn the jar over everyday to keep them well coated with honey.
After 2 weeks, fill the bottom of a small pan with 1 inch of hot tap water and place the jar of honey, without the lid, in the water.

Warm up honey slowly over medium heat until melted, about 5 minutes. (Don't worry, the water won't have time to come to a boil and the heat will stay low to preserve the honey).
Strain liquid honey into a clean glass jar.
Small particles of chamomile and lavender will pass through the strainer. That's ok, they will rise to the surface within 2 days and you can scoop them out.
You can use the leftover herbs in the strainer to make a tisane!
Store honey in a cool, dry place, away from direct sunlight and high temperatures.
Enjoy this infused honey with your favorite tea!
This recipe has been shared on
Paleo AIP Recipe Roundtable
over at Phoenix Helix.
---