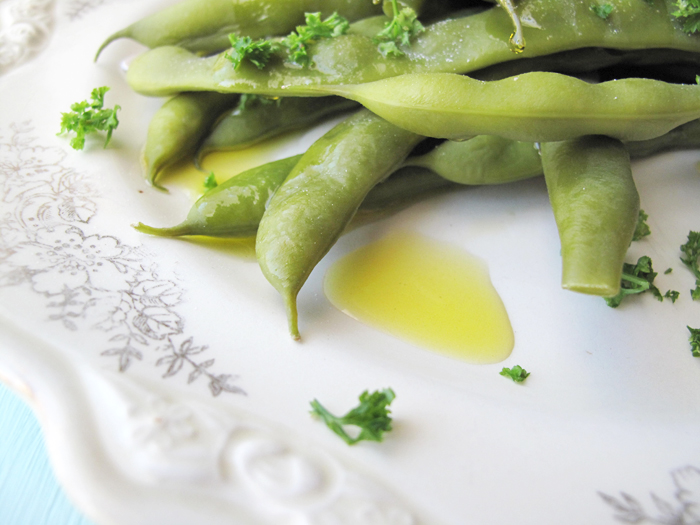 Every year I plant a vegetable garden in our backyard.  The growing season is quite short here in Colorado, spanning from early May to September, and I mainly plant cold weather vegetables: lettuce, collard greens, rainbow chard, beets.  This year I tried green beans for the first time and oh boy I was not disappointed!  I planted the Blue Lake and the Kentucky Wonder, which are both heirloom bean pole varieties.  They grow upward in a dramatic fashion and sprout out tentacles that will latch out onto the adjacent trees.  It is quite spectacular and I think the neighbors are wondering what on earth we are growing in our backyard!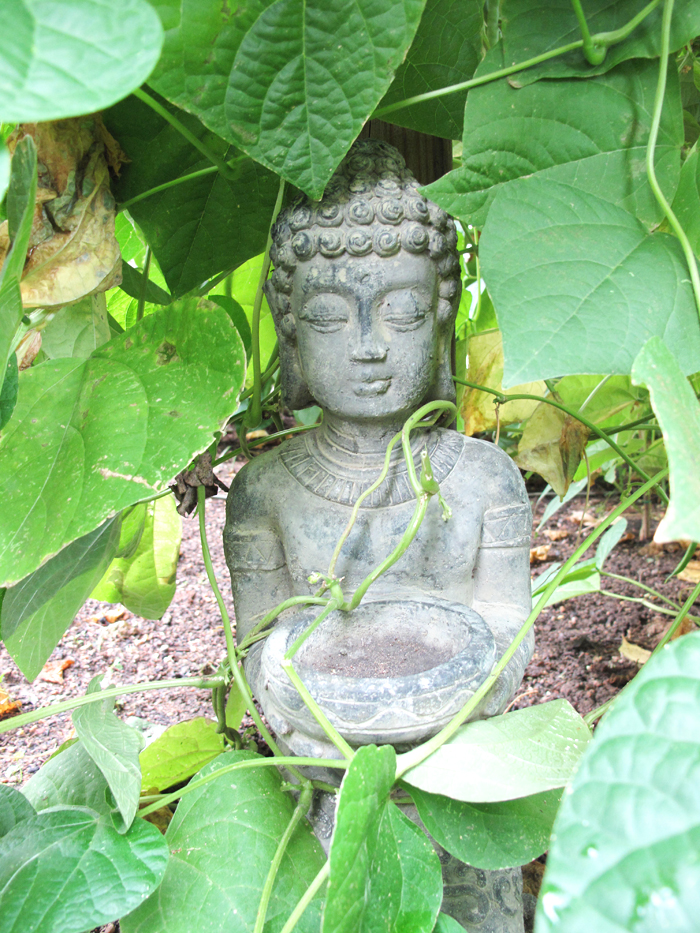 My little Buddha sits peacefully, sheltered by the abundant leaves.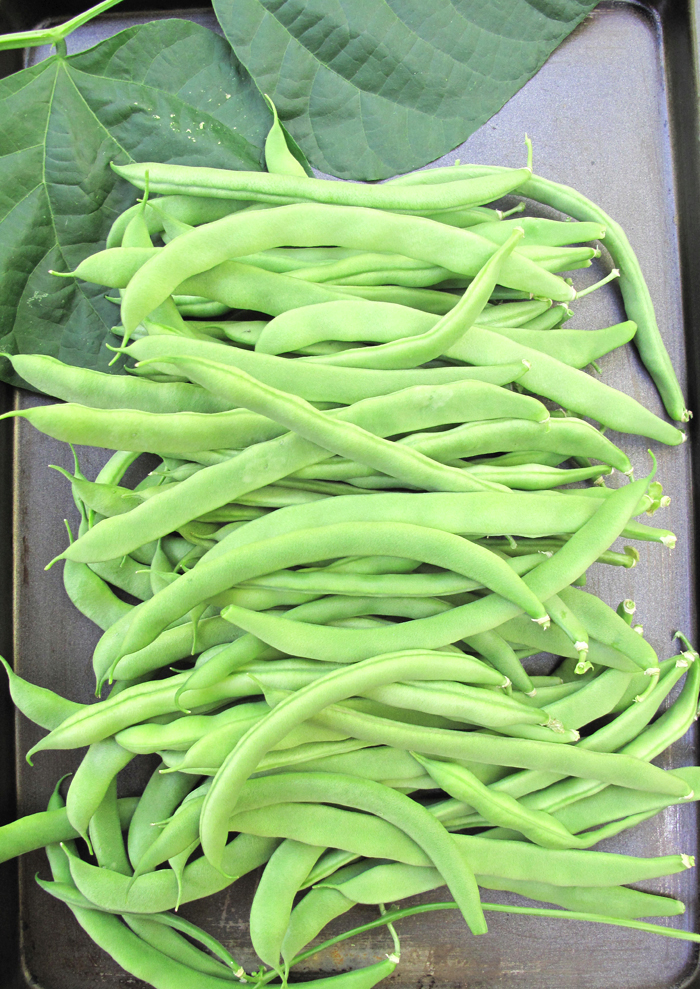 See how big they grow?  They produce dark green pods that can grow up to 10 inches long.  That's why they are called jumbo!
I prefer to steam them in order to preserve their color and freshness.    It takes longer than the regular small green beans but that's all right.  Serve them with a drizzle of olive oil and some fresh parsley and you have a fancy healthy side dish to accompany any type of meat.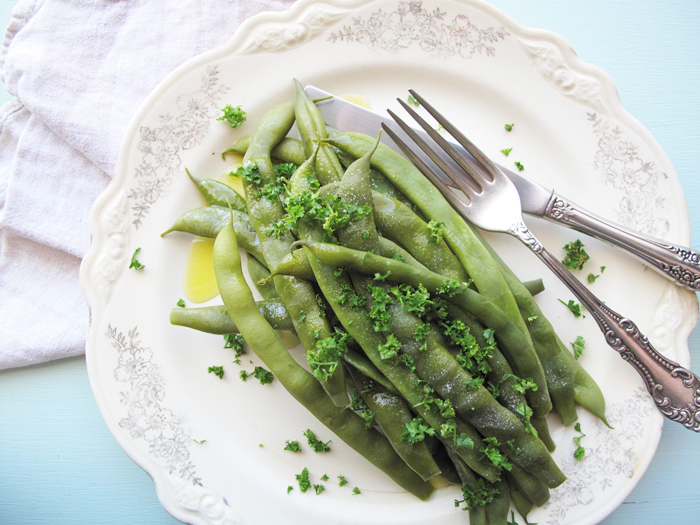 Note:
Green beans are typically included in the paleo diet, but they should be avoided if you are currently in full elimination phase of the AIP or Autoimmune Protocol.  They contain lectins and agglutinins, which are hard to digest, and they can compromise the lining of you guts.  They are however part of the stage 1 reintroduction, as suggested by the Dr. Sarah Ballantyne in her book "The Paleo Approach – Reverse Autoimmune Disease and Heal Your Body" (p.334).

AIP / Steamed Jumbo Green Beans with Fresh Parsley
Steamed jumbo green beans with fresh parsley and olive oil.
Cuisine:
Autoimmune Protocol - AIP
Ingredients
2 lbs jumbo green beans
Salt (I prefer the pink Himalayan kind)
Fresh parsley
Olive oil
Instructions
Rinse, cut the flower stem side of the pod and pull in one motion the string with a small knife.
Place your jumbo beans in a steaming basket.
Cover and steam for 20 to 25 minutes, until the pods are tender but still al dente!
Rinse them immediately after in ice cold water.
Drizzle with olive oil.
Salt as desired.
Finish with the garnish of chopped parsley.
Bon appétit!
[wysija_form id="1″]